August 5th, 2021
Melbourne enters its 6th, and strictest, lockdown. On that very same day, Lune was opening its first ever interstate store in Brisbane, and, fatefully, I found myself 1800km south of all the excitement.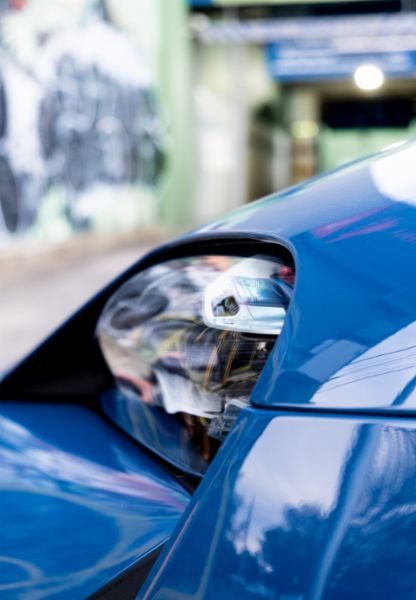 Throughout the following months, I watched my newest store flourish from afar, and began to hatch grand plans with my best friend, Bianca Tuckwell. An intrepid cannonball run from Melbourne to Brisbane minus the stopwatch; a true Erwin "Cannon Ball" Baker point-to-point drive, the kind etched into road-trip folklore and Hollywood.
The prospect of freedom reinstated, hitting the wide open road for an adventure in my Porsche was a daily motivating force. Inspired by visions of Thelma & Louise, we decided against the well-worn route up the coast, in favour of the inland road through outback NSW.
When lockdown finally lifted in late October, I floated the idea of the road trip with Porsche. The suggestion was to embark on the expedition in a brand new Taycan 4S Cross Turismo.
It made perfect sense; comfortable, quick and spacious, it was the ideal long-distance tourer. It was also the chance to showcase that such a trip was entirely achievable in an EV.
Not the types to shy away from a challenge, Bianca and I excitedly embraced the new variable, and began to research charging locations along our planned route.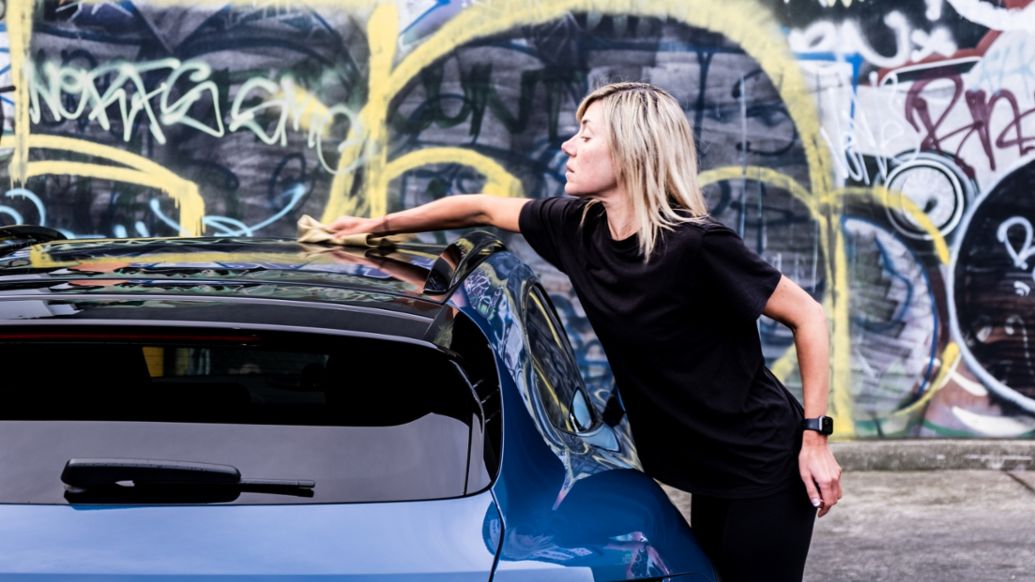 The suggestion was to embark on the expedition in a brand new Taycan 4S Cross Turismo. It made perfect sense; comfortable, quick and spacious, it was the ideal long-distance tourer. Kate Reid
Given the uncertainty of life post-lockdown, the cannonball run wasn't officially confirmed until May 2022. And so it was, on May 1st, 6am, we left behind the colourful streets of Fitzroy with Steve (our Neptune Blue Taycan Cross Turismo), adventure bound, route mapped out, distance between charging stations meticulously calculated.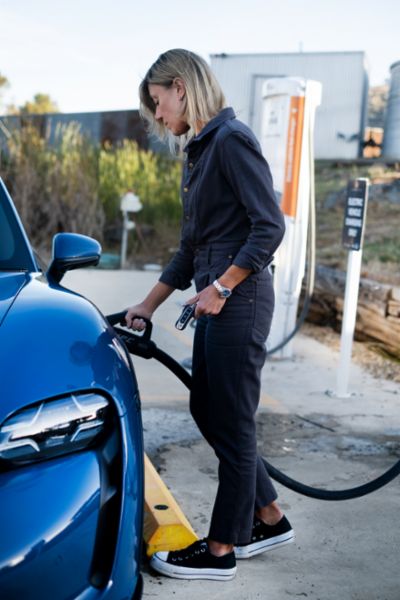 Although the range of the Taycan guaranteed to confidently get us all the way to our first planned stop, The Astor in Albury, we thought it pertinent to have a little "practice charging session" in Euroa.
And so, at a service centre just off the Hume Highway, Bianca discovered that charging an electric car is ridiculously simple– a fact I've enjoyed with Porsches for some time. So simple, in fact, that we left Steve plugged into the Chargefox Ultra Rapid charging station and went to explore the service centre amenities.

It's safe to say that the baked goods offering at Australian roadhouses could do with a little upgrade. We shared a McDonalds hot cross bun that had suffered the indignity of being squashed in a sandwich press to within an inch of its life. One of the rare times I wished there was a Lune in Euroa!
The Taycan was at full battery capacity in no time, so we hit the highway once again, this time Albury bound.
Recently there's been a fabulous revival of retro Australian hotels and motels. Famous for its bright pastel inspired colour palette and bold neon signage that speaks to a different era, we pulled up at the Astor, right on schedule.
Steve looked right at home, his sparkling Neptune blue absolutely popping against the hotel backdrop. I'm convinced Bianca nearly sprained her photographic trigger finger, inspired by the bold and colourful frames being offered up.
Finally tearing her away from the beauty of The Astor, we went in search of the charging station in Albury. The Kiewa St Car Park offered the only "Fast" charger, promising up to 50kW.
Arriving at the charging location was a sobering experience. Situated on the wind-swept top level of a multistorey car park, the lot was empty bar one car, which happened to be plugged in to the one charger.
Thank goodness we'd made the charging stop in Euroa. We had enough range left in the battery to make it to Gundagai, where we were promised to be greeted by an Ultra Rapid charger. And so we bid farewell to Albury and headed for the 'Dog on a Tuckerbox'.
Coming up in part 2: Why there's more to Gundagai than just The Dog on the Tucker Box, how the rural city of Orange comes to life at 4:00 A.M., and why there was no reception for Kate and Bianca at one of the world's largest radio telescopes. Part 2 will be live on 20 July 2022.
Info
Author: Kate Reid
Photography: Bianca Tuckwell