Today's announcement will see the all-electric Porsche Taycan sportscar lead the world-renowned race, heading the running course for both the men's and women's full marathons. The Taycan will also carry the Sydney Marathon's official race clocks for the complete duration of this year's 42.2 kilometre classic.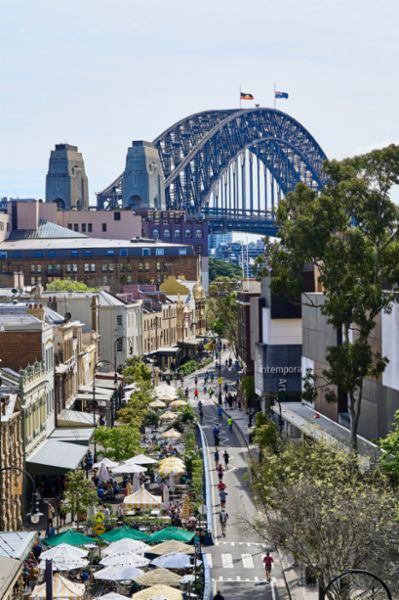 A clear view of spectacular Sydney
The course for the 2023 Sydney Marathon will take in some of the world's greatest sights.
Starting from Bradfield Park at Milson's Point, entrants will enjoy a rare view of Sydney when they cross the city's famous Harbour Bridge before passing through a number of other local landmarks, including Hyde Park, the Royal Botanic Gardens and Centennial Park.
The finish line for the marathon will be situated at the at the Opera House Forecourt, giving runners a spectacular location to catch their breath and stretch their muscles.
Entrants running in this year's event can enjoy the fascinating Porsche activation display at Sydney's Royal Botanic Gardens. Set against the Harbour Bridge and Opera House, and nestled amongst the natural surroundings of Australia's original botanic gardens, Porsche will offer runners an opportunity to relax and mark their achievements with a photo alongside the Porsche Taycan.
The perfect running partner
Porsche Cars Australia's support for the Sydney Marathon is an important opportunity to showcase the Taycan sportscar's clean-air credentials.
Front-runners at last year's Sydney Marathon enjoyed a comparatively quiet journey, thanks in part to the all-electric Taycan that led the way. Leading competitors at this year's event can expect the same breath of fresh air.
"The Sydney Marathon is a fitting place to showcase Porsche e-performance and the abilities of the Taycan," said Daniel Schmollinger, Managing Director of Porsche Cars Australia.
"The Taycan's mix of Porsche sportscar DNA and zero tailpipe emissions makes it the perfect athlete to run at the front." Daniel Schmollinger, MD and CEO of Porsche Cars Australia
Running at the front is key a theme for Porsche in 2023. The storied sportscar brand is currently celebrating its 75th year, and the Sydney Marathon echoes the underpinning drive that symbolises the essential character of Porsche: dreams.
"We're inspired by those who dare to dream. Constantly beating our benchmarks drives us and it's a company-wide hallmark that aligns with every runner who will be out to beat their own records in Sydney this September," said Daniel Schmollinger.
The 2023 Sydney Marathon attracts more than 40,000 participants from over 60 countries. This year's event takes place on Sunday 17 Sep 2023. The official start time of the marathon is 7:10 A.M.
Info
Visit the official Sydney Marathon website for more information.