Porsche's all-electric sports car was the lead vehicle at the 2022 running of the Blackmores Sydney Marathon, which was held at the weekend as part of the annual Blackmores Sydney Running Festival, which included the Sydney Half Marathon, the 10-kilometre Blackmores Bridge Run and the 3.5-kilometre Blackmores Family Fun Run. A Jet Black Taycan Turbo led entrants in the 42-kilometre Sydney Marathon while a Taycan GTS in Carmine Red headed the pack for the 21-kilometre Sydney Half Marathon.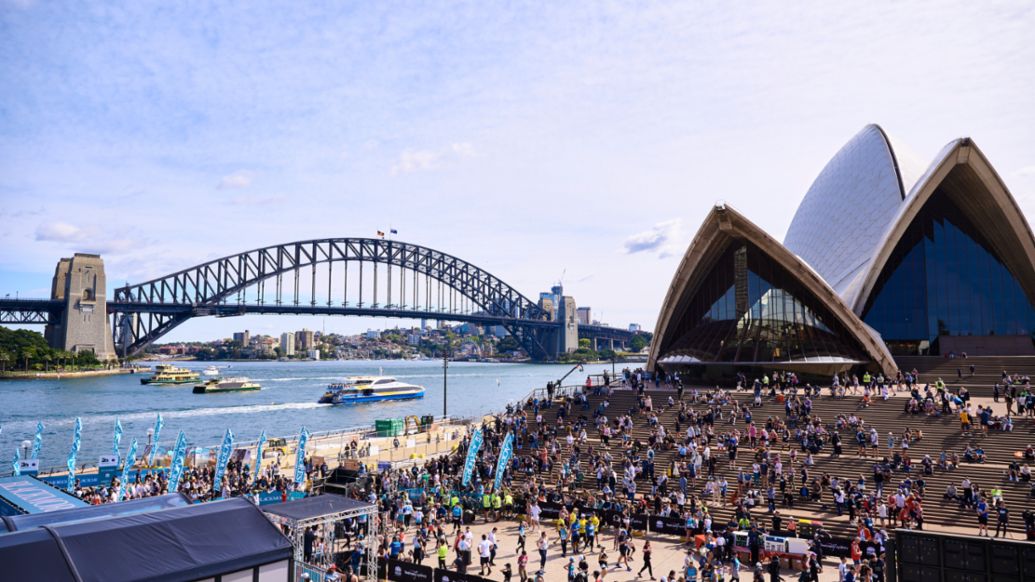 Starting at Bradfield Park in picturesque Milsons Point, runners covered their course along some of the harbour city's most stunning locations, including Centennial Park and the world-famous Sydney Harbour Bridge, which was closed to vehicle traffic for the event.
The runners' finish line for both the full- and half-marathon races was at the Sydney Opera House forecourt, rewarding finishers with a hard-earned rest at one of Australia's most spectacular locations.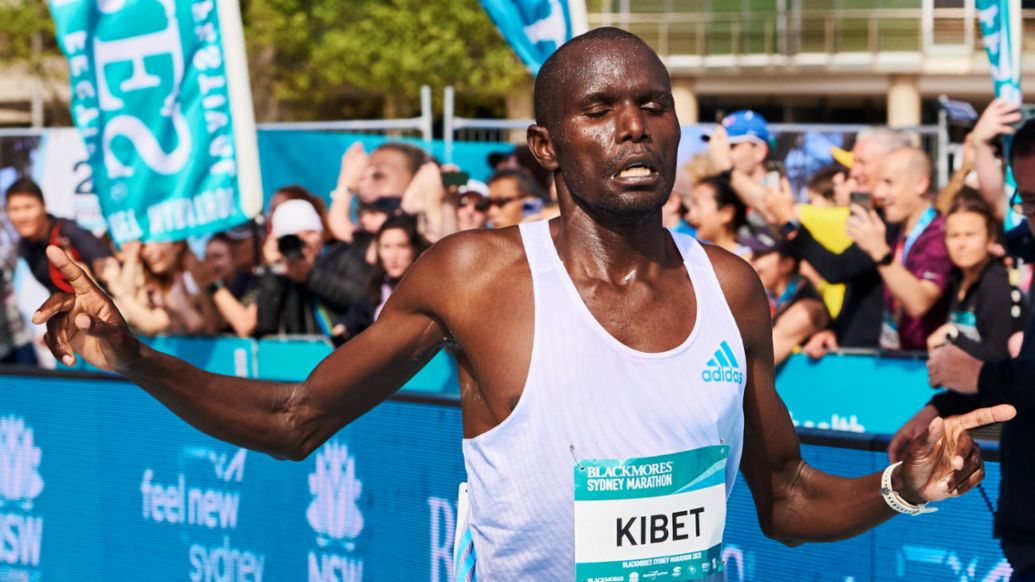 The winner of this year's Sydney Marathon was 21-year-old Kenyan athlete Moses Kibet, who crossed the finish line in two hours, seven minutes and three seconds, the fastest marathon time on Australian soil. The fastest woman was Ethiopian athlete Tigist Girma Getachew, with a time of 2:25:10. Taking out the men's division in the Half Marathon was Japan's Yuma Nishizawa with a time of 1:06:15. The women's division was won by Australian Sinead Diver with a time of 1:13:07.
Porsche's support of the event with its two lead vehicles was a fitting opportunity to showcase the clean-air credentials of the zero-emissions Taycan, the company's first all-electric sports car model range, which has been created with the same athletic DNA that underpins all other Porsche models.
The Taycans' lack of any tailpipe emissions was a welcome change for front-of-the-pack runners at this year's festival
The Taycans' lack of any tailpipe emissions was a welcome change for front-of-the-pack runners at this year's festival, which celebrated its 20th anniversary and included an array of entrants, from elite athletes to families.
Adding to the Sydney Marathon's 20-year celebrations was its recently announced candidacy to join the Abbott World Marathon Majors (AbbottWMM). The annual Sydney event is now under a criteria-based assessment for the next three years. Should it be granted 'Major' status, it will stand alongside an esteemed group of races, including the Tokyo Marathon, Boston Marathon, TCS London Marathon, BMW-Berlin Marathon, Bank of America Chicago Marathon and TCS New York City Marathon.
The Blackmores Sydney Running Festival boasts over 40,000 participants from over 66 countries and has raised over $23 million dollars for charitable organisations since its inception.