Succulent experiences
We passed through a one horse town called Tomingley, which proudly declared itself as "The Gateway to the Highway". We swapped stories of bygone eras in our lives; chaotic and adventure filled road trips through Germany, adolescent meanderings along the coast of northern NSW.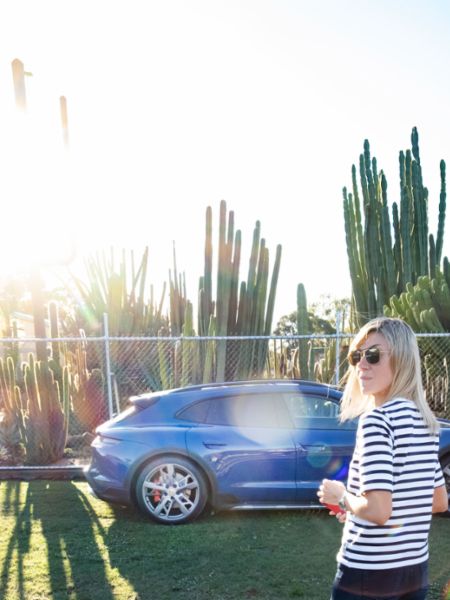 Whilst Steve (our Neptune Blue Taycan 4S Cross Turismo) "refuelled" at the NRMA fast charger at the Western Plains Cultural Centre in Dubbo, we refuelled our stomachs and hearts with the best scones of all time (not even joking – go and find out for yourselves!).
Around sunset we happened upon an unlikely sight; an enormous cactus farm in the middle of tiny Gilgandra. We weren't sure if we were witnessing a mirage or not, so we stopped to capture the bizarre discovery, certain that back in Melbourne we would require proof of the existence of "Cactus World".
Coonabarabran to Gunnedah proved to be an ethereal leg of the trip. The dramatic sunset cast an eerie orange glow over the barren landscape.
The epic Bose sound system belted out Ellie Goulding's other worldly vocals as we sped across the rolling hills towards our next charging stop, Gunnedah.
We rolled into Gunnedah well after dark. It would be an understatement to describe the town as "sleepy". Navigating our way to the NRMA charging station, we turned off the main road into an industrial estate. Bianca and I were the only figures to walk the town's dimly lit streets, in search of an open pub for dinner. I speak for both of us when I say if felt a little spooky; we certainly weren't in Fitzroy anymore!
Tummies full, we hurried back to the charging station, jumped in and floored it for Armidale.
Tattersalls Hotel promised a Wes Anderson-like experience. And it did not disappoint. Kate Reid
The accommodation we had booked in Armidale was one of the things we were most excited about. Another example of a hotel of yesteryear that had recently been restored to its former glory, Tattersalls Hotel promised a Wes Anderson-like experience. And it did not disappoint. We rose early the next morning to truly appreciate the art deco beauty of the hotel, the soupy mist and near freezing temperatures only adding to the mood and mystery of the town.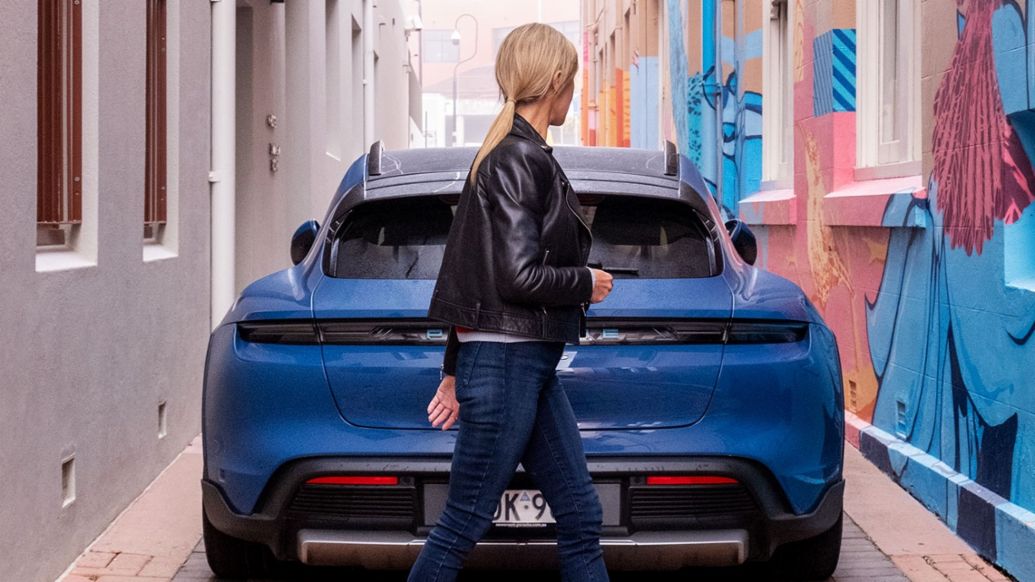 After a couple of hours of Bianca once again nearly spraining her trigger finger in photographic appreciation, we had a quick buffet breakfast at the hotel, packed up, and said goodbye to Tattersalls, with the coast in our sights.
Bianca was born and raised in the Byron Bay hinterland, so for her, we were headed home. From Armidale to Byron, Bianca regaled me with tales of the family's avocado farm, gorging on wild blackberries, long road trips with four kids competing for who could annoy their parents the most, childhood summers spent at the apartment opposite Main beach, and swimming at Wategos.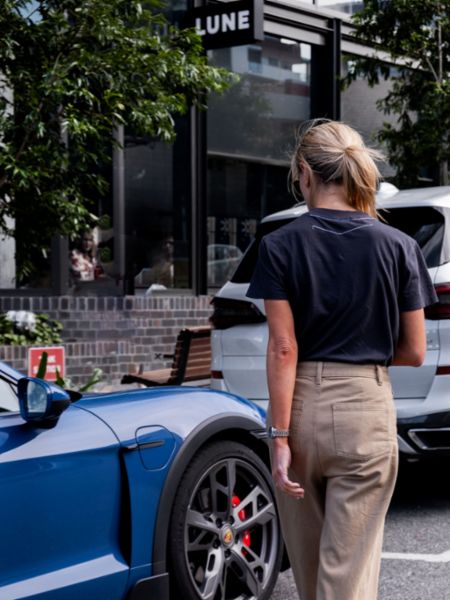 It was the perfect prelude to arriving in Byron. She directed us with crystal clear memory to Wategos Beach, warning me of its extreme popularity.
As we drove down the hill past Rae's, the protected harbour came into view, and, as if by some miracle, at that exact moment every human decided to leave and for a perfect 30 minutes we had the whole beach to ourselves.
Iridescent afternoon light, one of Australia's most beautiful beaches, my best friend, and Steve, on the road trip of a lifetime – surely it didn't get much better than this.
Light fading fast, as it does at that time of year, we dragged ourselves away from Wategos and set out for the final stretch to Brisbane.
We had a plan; the trip wasn't over until we decided it was over. So, we were going to dump our bags at our hotel and drive straight to my favourite restaurant in Brisbane, the incredible "Agnes".
I was excited to finally dine there with Bianca, after countless text messages to her back in Melbourne exclaiming "we must go here together one day". And that day had finally arrived!
The following morning we pulled Steve up out the front of Lune Brisbane. Kate Reid
The following morning we pulled Steve up out the front of Lune Brisbane. And just like that, all these months later, lockdowns behind us, here we were, eating croissants together, and it was the most perfect, fitting way to celebrate our long planned successful, adventure filled cannonball run from Melbourne to Brisbane! Cannon Ball Baker would have been proud.
You can read part 1 of Kate's journey here.
You can read part 2 of Kate's journey here.
Info
Author: Kate Reid
Photography: Bianca Tuckwell