People who are ill yearn for treatments that target their individual condition. With the technologies currently available, however, treatments can be defined at most on the basis of semi-individualized processes. At the same time, it is increasingly clear that some medications do not work for everyone. While certain active substances are well tolerated by many patients, in others they can trigger drastic side effects.

Dr. Roman Hipp, Senior Partner and Global Head of Life Sciences Practice at the Porsche Consulting management consultancy, therefore sees major opportunities in the expansion of personalized treatment. "The volume of available medical data, which can be analyzed with artificial intelligence, is steadily rising. Added to this are the advances in genetics. Together, they are creating enormous potential, so that even more individualized treatments can soon become reality."
"The future of personalized medicine is already here" Dr. Roman Hipp, Senior Partner at Porsche Consulting
The key to greater success here is what is called "personalized medicine," which essentially means giving patients the right dose of the right medicine at the right time. That is not a distant utopian dream, says Hipp. On the contrary: "The future of this new and precise form of medicine is already here."
Patients are benefiting today
One example can be seen in treatments for breast cancer. Around 20 percent of patients with breast carcinomas are carriers of a strongly overexpressed HER2 receptor. If this is confirmed by genetic testing, personalized treatment with Trastuzumab antibodies can be offered. The antibodies bind to HER2 receptors and thereby inhibit the growth of cancerous cells. The method is not effective, however, for patients who do not have an overexpressed HER2 receptor.
This is one of many examples already governed by the principle of applying more targeted forms of treatment to certain groups of people. "We expect to be seeing personalized methods applied on a wide scale as of 2030," says Hipp, who heads the Life Sciences division at Porsche Consulting. "As we work up to this ability, the healthcare system as a whole will continue to transform—in fact, we're on the verge of a real breakthrough."
Digitalization is driving development
A crucial driver of this development is the increasing degree of digitalization. According to Hipp, the ability to analyze large volumes of data and information will make it possible to identify heretofore unknown causes of disease. The use of smartwatches, smartphones, and other wearables on an everyday basis is already generating new and individualized information. "Real-world data are enabling scientists to develop even more effective treatments and helping doctors make their diagnoses ever more precise."
But that is just the beginning. While Germany is still debating the question of digital health records, many experts are already talking about digital twins. These are digital copies of each and every individual, containing information about their biological functions, gene expression, and needs for preventive care. As Hipp explains, "In the future we'll be able to test potential therapies on a digital twin first in order to assess their effectiveness as well as their side effects."
New opportunities for companies
Personalized medicine is promising not only for patients. It is also opening new horizons for companies. "The importance of personalized medicine will keep growing for everyone involved in healthcare, and ultimately lead us to rethink what we mean by health," says Hipp. "Before reaching that stage, business leaders, policymakers, and society as a whole will have to master the challenges that inevitably accompany new developments."
Three-phase model for success
In his work as a consultant and business expert, Hipp concentrates on companies seeking to seize new opportunities in a context of dramatic change. These companies generally need to think through three phases before they invest in personalized medicine as a business field (see info box). The first step consists of strategic decisions on the extent to which they want to add personalized treatments such as cell and gene therapies to their portfolios. "The main question here is whether they possess the core expertise or can find partner companies to enter this new market—because only then does it make sense to invest," says the expert from Porsche Consulting. If a company can answer this question with yes, the second phase consists of "aligning processes, organizational structures, and employee abilities toward the target. To put the strategy successfully into practice, they will also have to efficiently manage small-scale production processes and a more complex supply chain."
Inga Bergen: "We need a holistic take on health"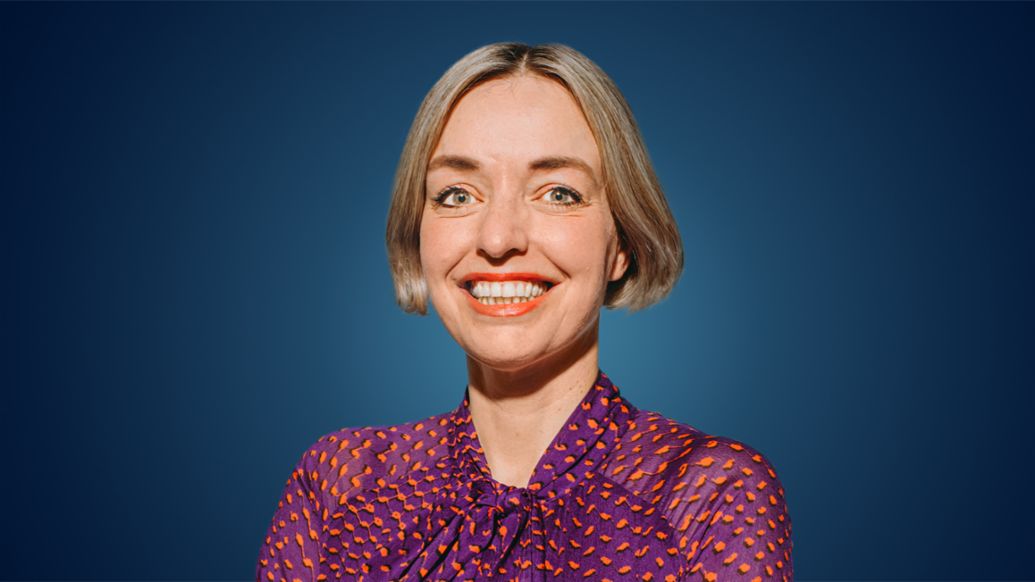 Inga Bergen is an entrepreneur and expert on innovation and digitalization in the healthcare sector. She built up the welldoo digital health software service provider as its CEO, as well as the Magnosco start-up, which is advancing skin cancer diagnostics with the help of laser systems and artificial intelligence. In her Visionäre der Gesundheit ("healthcare visionaries") podcast she discusses cutting-edge topics with other experts in the field. Her new book of the same title will come out in the fall 2022.
Production in flux
Healthcare systems today operate under a "one size fits all" principle, says Inga Bergen, an entrepreneur and expert on healthcare innovation and digitalization. Treatment decisions are influenced at most by patient age and gender. "Hardly any attention is paid to individual needs, living conditions, biological features, or genetic makeup," she says. But that is precisely where personalized medicine steps in. "It takes all the available individual factors into account, from social conditions to genetic materials, in order to guide people in health, support them during illness, and continuously refine relevant treatments."
Dr. Bernd Boidol: "What was a death sentence 20 years ago is now a chronic condition"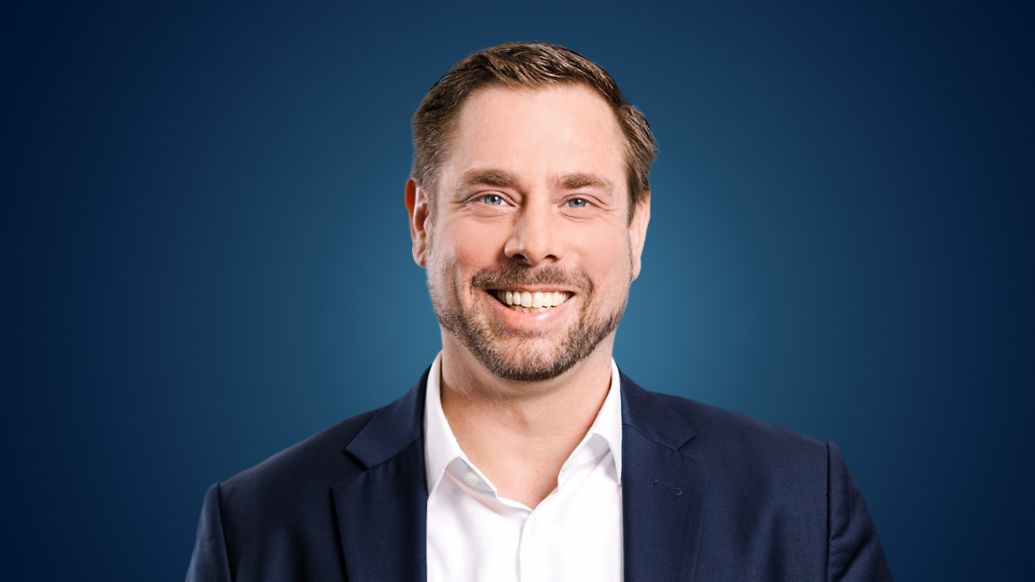 Dr. Bernd Boidol became CEO of the Vienna-based pharmaceutical start-up Proxygen in September 2020. He had previously worked for Porsche Consulting as an expert in the medical technology and pharmaceutical sectors. Proxygen is creating a platform to systematically study what are known as molecular glue degraders. With their capacity to target, "glue" to, and thereby degrade pathogenic proteins, these molecules could revolutionize drug development. In June 2022 the start-up entered a 500 million-euro partnership with the German pharmaceutical giant Merck to do further research on glue degraders.
What data can do
"The concept of personalized medicine is hard to define," says Dr. Bernd Boidol, CEO of the Proxygen pharmaceutical start-up in Vienna. "If we're considering it medical treatment tailored to individuals, the question then arises of whether it's actually an entirely new approach." In his view, when pathologists analyze a cell or tissue sample, that's also essentially a personalized approach. A similar take would apply to morphological assessments. "When I look at a patient's cells under the microscope and then administer an 'individual' medication, it's no less personalized—and that's been done for centuries."
Dr. Dorothee Brakmann: "We're going to stop diseases before they set in"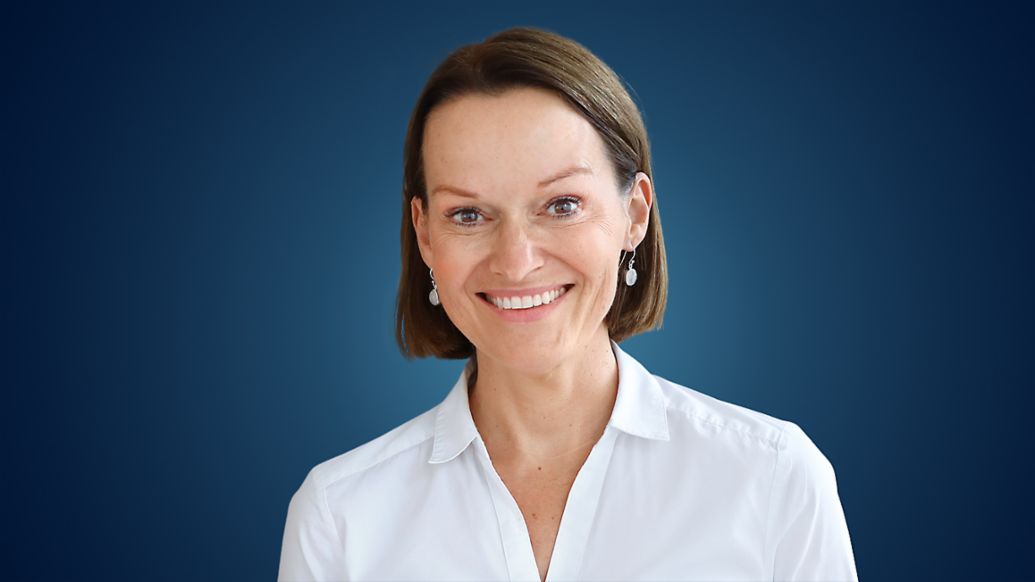 Dr. Dorothee Brakmann is a member of the management board of Janssen Deutschland and director of its oncology/hematology division. Her career at Janssen Deutschland began back in 2008 as head of health policy. She had previously worked as a hospital pharmacist in the UK, for healthcare funders, and on business software solutions for pharmacies. The Janssen pharmaceutical company is part of the Johnson & Johnson global healthcare group.
Incentives for innovation
When asked about her vision for the future of healthcare, Dr. Dorothee Brakmann admits that it can sometimes sound a little like science fiction. That doesn't mean she is a dreamer. Brakmann is a member of the management board of the Neuss-based Janssen pharmaceutical company and has gained experience in nearly every part of the sector over her career, including at a hospital pharmacy, with healthcare funders, and in pharmaceutical research. As a pharmacist she knows what she's talking about when she says, "In the future we're going to stop diseases before they have a chance to set in—and we're not all too far from that right now."
Prof. Dr. Christoph U. Herborn: "We're already offering personalized therapies"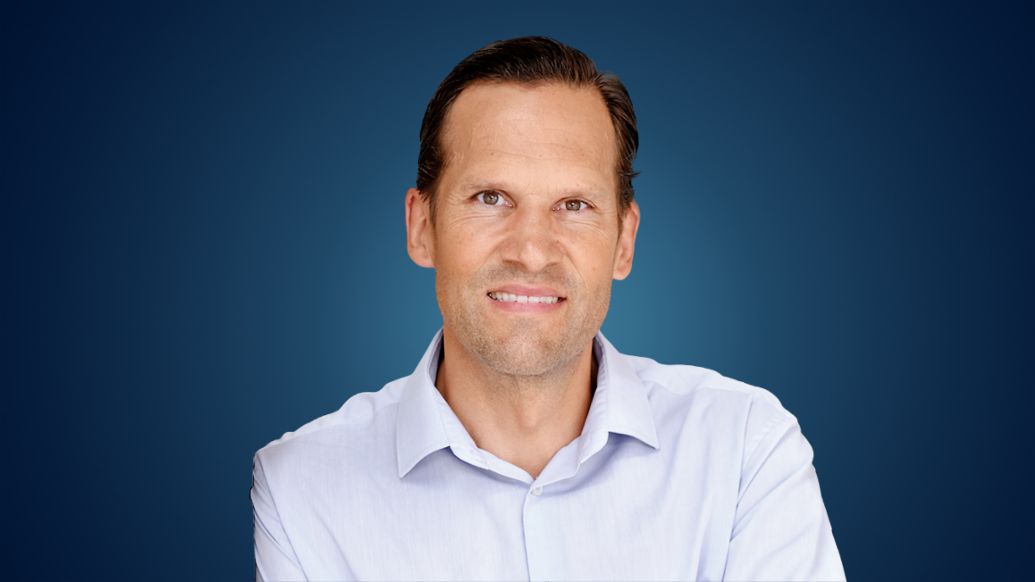 Professor Dr. Christoph U. Herborn became CEO of Bergman Clinics in Germany in August 2022. Headquartered in Naarden in the Netherlands, Bergman Clinics is building an international platform for highly specialized, plannable medical care and seeks to generate further growth especially in Germany with the help of Herborn. Previously the medical director and one of five managing directors for the Asklepios Group, which runs around 170 facilities in 14 German states, Herborn gave the interview for this article in his former capacity as managing director of Asklepios.
Applications in practice
Medicine of the future is often associated with new and precise approaches to treatment. In some places, however, the future appears to have already arrived. "At our clinics, and others as well, personalized treatment and the corresponding diagnostic processes are already on offer," says Professor Christian U. Herborn.
Professor Ariel Dora Stern: "Personalized medicine will become the new standard"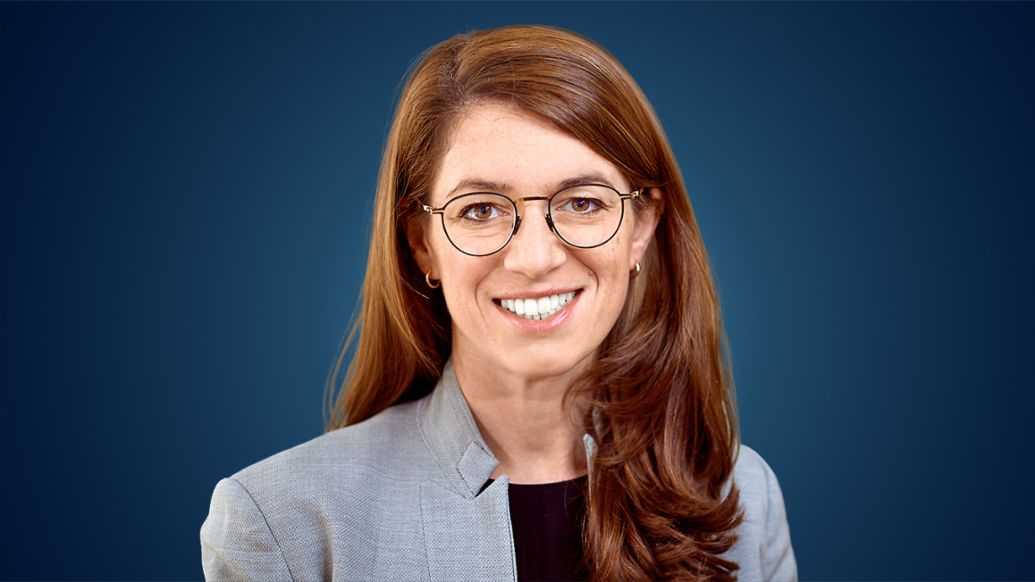 Ariel Dora Stern is Associate Professor of Business Administration at Harvard Business School in Boston, a faculty member of the Harvard-MIT Center for Regulatory Science, and holds a guest professorship at the Digital Health Center of the Hasso Plattner Institute in Potsdam. She studies the healthcare sector with a focus on innovation management, digital health, and health economics in general. She serves on the scientific advisory board of the German Society for digital Medicine (Deutsche Gesellschaft für Digitale Medizin) and advises start-ups in the healthcare sector. Before entering academia she worked as an economist on Wall Street, at the Federal Reserve Bank in New York, and at the German Institute for Economic Research (DIW).
New approaches to study design
The idea of tailoring treatments to individual needs is not new. Indeed, for centuries medical specialists have tried to address patients' specific problems and have made decisions about medication dosing and treatments on the basis of factors like age, gender, and physical constitution. Professor Ariel Dora Stern therefore notes that it's difficult to delineate what is meant by personalized medicine.
Dr. Yacine Hadjiat: "We're translating new technical capabilities into tangible health solutions"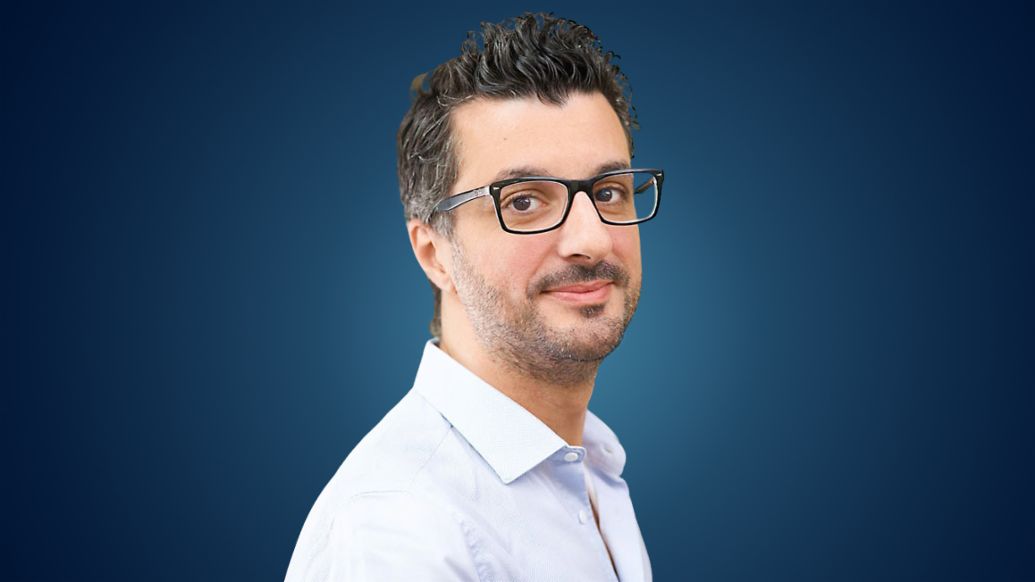 Dr. Yacine Hadjiat is Global Head of Digital Health Solutions at Biogen Digital Health (BDH), having previously worked for leading life science companies as well as start-ups and government agencies in the E.U., U.S., and Asia. Created in 2021, Biogen Digital Health is a global unit of Biogen, dedicated to pioneering personalized and digital medicine in neuroscience.
New apps for peace of mind
"The right treatment for the right patient at the right moment—that is what personalized medicine means for me," says Dr. Yacine Hadjiat. As Global Head of Digital Solutions at Biogen Health (BDH), Hadjiat primarily focuses on technical applications: AI-powered imaging solutions, smartphones, smartwatches, and other wearables equipped with sensors gather data to enable treatment to be tailored precisely to the individual patient. Motion, speech, writing and reading habits—all these things function as digital biomarkers."
Susanne Baars: "Personalized treatments should be available to everyone on the planet"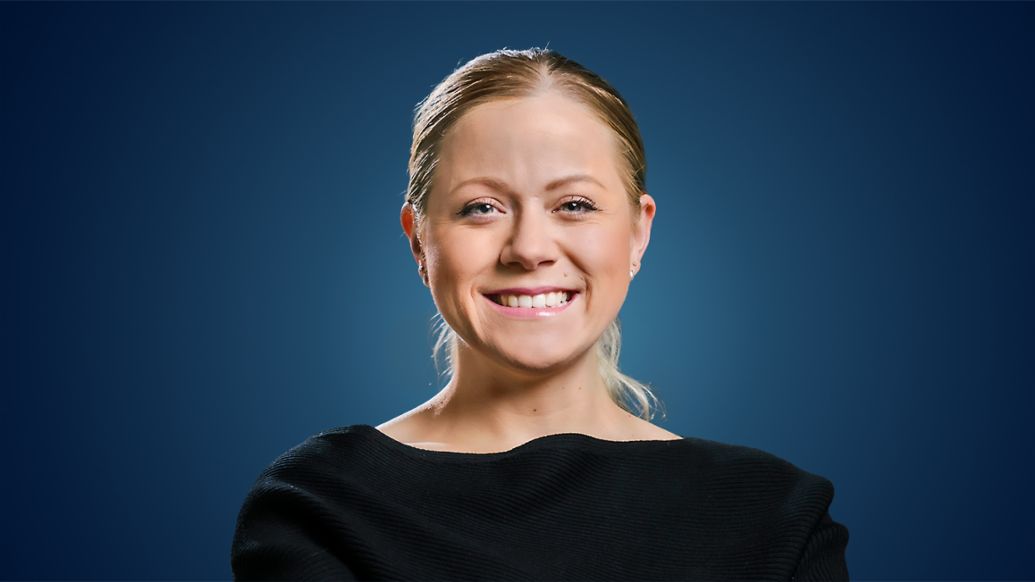 Susanne Baars is senior global thought leadership manager at Siemens Healthineers in Erlangen, and responsible for expanding precision medicine. She also directs SocialGenomics, a start-up she founded in 2018 to help patients by means of an artificial intelligence-driven network that extracts information about their condition and tumors to digitally connect them with others in a similar condition; share best practices to find personalized treatments; and collect real-world data to improve outcomes.
Solving global problems
Susanne Baars is a woman with a mission. Her goal is nothing less than to make information and personalized medicine available and affordable for every person on the planet. In addition to calling for this at high-level events including TED talks, she has launched her own genomics start-up to help patients with cancer and rare conditions to find the right treatments for their individual needs. In early 2021 she also became senior global thought leadership manager for expanding precision medicine at Siemens Healthineers.
Opportunities and risks for companies
The breakthrough changes sketched by experts clearly indicate that personalized medicine is bringing a veritable paradigm shift in healthcare. "That creates opportunities if companies can adapt their strategies accordingly at an early point in time, but also brings risks for those companies—as well as societies—that miss out on these developments," notes Hipp, the consultant.
The three-phase model for success
If a company wants to succeed in the new market for personalized medicine, it has to evaluate the opportunities, assess the risks, and strategically plan each step. Porsche Consulting has developed a three-phase model that makes this possible.
1. Strategy: The first step consists of deciding whether the company can in fact define a market for itself in personalized medicine and where it could then expect that market to develop. "Investments only make sense if a company brings its own core areas of expertise and can apply them," says Dr. Roman Hipp, Senior Partner at Porsche Consulting. If it does have core expertise, this might need to be reinforced with the help of additional partners, "in order to safeguard investments and increase the chances for success by consolidating know-how and synergies." When a partner is found the type of collaboration needs to be defined, which might mean a joint venture, strategic alliance, or shared research project. Additional strategic questions concern the market entry strategy, including which regions the company can be successful in and what its go-to-market approach is, namely how its treatments will reach patients in concrete terms and what its scaling on the market will look like.
2. Operating model: This phase consists of aligning processes, organizational structures, and employee abilities toward the target. In other words, can the company use its existing operating model to put its strategy into practice? "Many companies develop promising strategies but fail when it comes to implementation. What's needed here are the right processes, structures, and above all the employee skills," says Hipp.
3. Operations: All the processes that will enable the company to provide its personalized medical products and services should be systematically analyzed in advance. Because batch sizes will generally be considerably smaller, questions arise such as whether the conditions will even allow for efficient production of personalized medications. "A major additional challenge lies in recruiting a sufficient number of very highly trained employees," says Hipp. Another question is the extent to which digitalization can improve production processes. And a further challenge has to do with the supply chain, which is structured completely differently for personalized medicine than for conventional pharmaceutical production. "Here it's necessary to define suitable and practice-based processes in advance of any investment—not only at one's own company but also in collaboration with partners such as hospitals."
Info
Text first published in Porsche Consulting Magazine.