Decisive move
Time was running out. Just minutes remained in the 2019 Bathurst 12-Hour endurance race.
The pressure was climbing for the two drivers at the front. Inches separated them after 11 hours and 50 minutes of intense battle. It was the kind of racing every driver and fan dreams about, and Australia's Mount Panorama endurance classic was once again delivering it. But with so many concrete walls and high-speed corners on "The Mountain", the margin for error in these final laps was near-zero.
Porsche Works Driver Matt Campbell was well aware. Piloting the number 912 Earl Bamber Motorsport Porsche 911 GT3 R, he had calculated his moment. It came at the circuit's notorious Forrest's Elbow, the last corner before the long high-speed Conrod Straight.
"No way he's going to get through there!," cried broadcast commentator John Hindhaugh. But Campbell somehow injected the nose of his car between the leader's door and the unforgiving concrete wall, gliding past both.
This was signature Matt Campbell: fast, clean and laser-accurate; a perfectly executed pass at just the right time in a climax only Hollywood could write.
Campbell then launched out of the downhill corner and locked away his lead, pushing his 911 GT3 R to victory minutes later.
"It was surreal," he says, recalling the moment from the circuit's pit complex. "It was a special way to win the race."
It also turned out to be the punch line to a great story.
"During the track walk with my teammates on the first day of that 2019 race, I said to them "believe it or not" – because they hadn't yet had any experience of the circuit – "this is actually a passing opportunity. It's very difficult in the GT car, but it is possible.""
This was signature Matt Campbell: fast, clean and laser-accurate.
"It's good to be back."
Three years on, Campbell is again at The Mountain in a 911 GT3 R, this time racing in the unmistakeable "Grello" colours of the Manthey EMA team.
Alongside team mates Thomas Preining and Mathieu Jaminet, he went on to claim second at this year's event, narrowly missing victory by 0.9 seconds after more than 2,000 kilometres of fierce racing. The final laps were almost a repeat of that unforgettable 2019 finish.
"It's good to be back," he says, smiling. "It's one of my favourite events in the calendar and this is my favourite track in the entire world. And these days it's the only home race I get to do."
That last point is largely due to his busy schedule with the new Porsche 963 LMDh. Having now earned his place at the top of the Porsche Motorsport Pyramid as a works driver, Matt has been busy with Porsche's new 515 kW (700 PS) prototype racer and its intensive development program.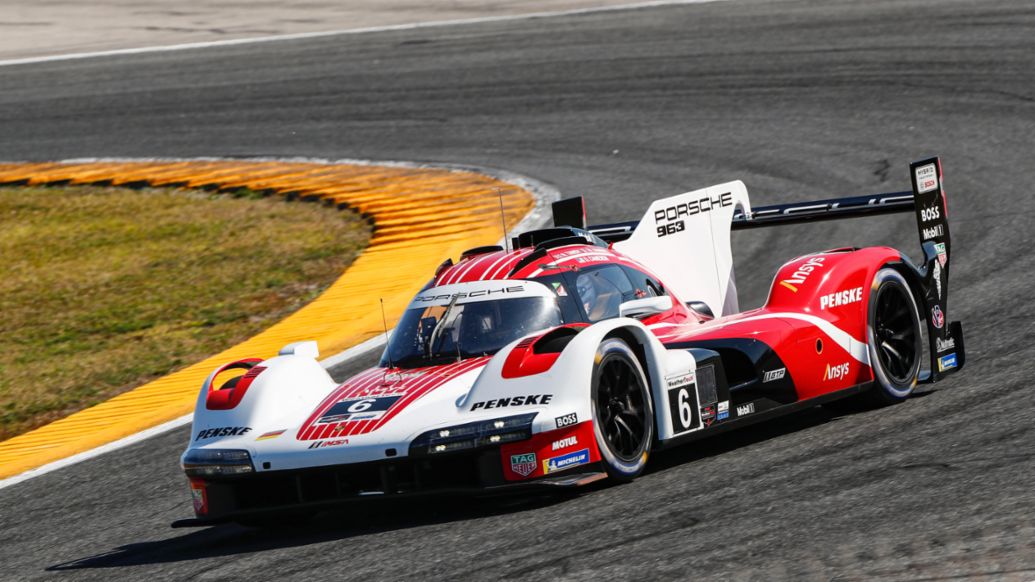 "It's been really cool to be part of it. The whole testing and development phase was really good for me because I was learning the 963 at a similar rate to all the engineers. At the start there was a transition period for me to get comfortable in the car – to get to know it and build my understanding of its systems – because this car is very complex compared to what I'm used to."
It has been an intense period for the Queensland driving ace. After countless testing laps both in the car and simulator, Campbell's extensive development and racing role with the Porsche Penske Motorsport factory team recently included the 963's first competitive outing, the IMSA 24 Hours of Daytona.
It was a tough first race for the newly developed car, but there were plenty of development takeaways.
"Even though it wasn't the result we wanted, we were able to get an understanding in a lot of areas to be able to improve. And that's the most important part.
"This is my first time being involved in a prototype program. Until now, my focus has been on GT for the majority of my career."
Campbell says there are lots of differences between the two cars.
"Aerodynamics play a big part in the prototype. That's been the biggest difference. On top of this are the systems in the car. These cars are so highly advanced. There's a lot going on behind the scenes to operate and control them.
"But I'm feeling really comfortable now and the transition from GT to prototype has actually been a bit easier than initially expected. So that's been a nice surprise."
Milestone year ahead
Campbell's ability to quickly adapt to the all-new 963 LMDh has been essential, especially given the historic year of motor racing ahead for Porsche Penske Motorsport.
As well as contesting the World Endurance Championship (WEC) and the North American IMSA WeatherTech SportsCar Championship with the new 963 prototype, Porsche, which celebrates its 75th anniversary this year, is aiming for victory at the 100th running of the annual Le Mans 24 Hours endurance race in June. Here, the sportscar maker is looking to eclipse its own record as the manufacturer with the most wins at La Sarthe, which currently stands at 19.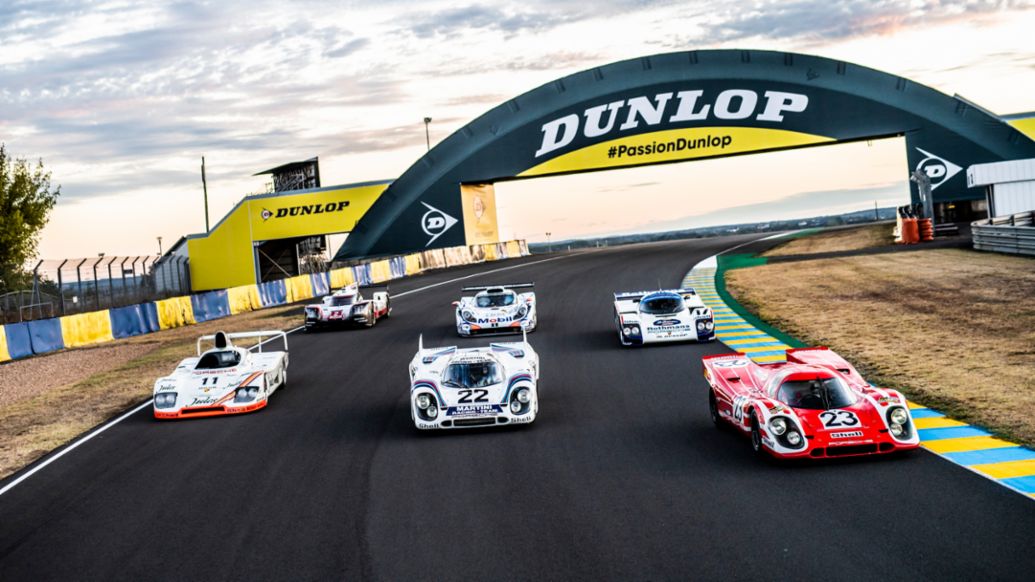 Matt Campbell is ready for the tasks ahead.
"With Porsche coming back to Le Mans and fighting for overall victories in both the IMSA championship and the WEC – it's very cool to be a part of it all. We want to perform and we want to get that 20th overall victory at the Le Mans 24-Hours."
Getting set to make these conquests requires an extensive schedule, and that means Matt currently splits his time between Germany and the USA.
"We've got a very busy racing and testing program in the US. But I really enjoy the travel and getting to see new places and doing something different every weekend.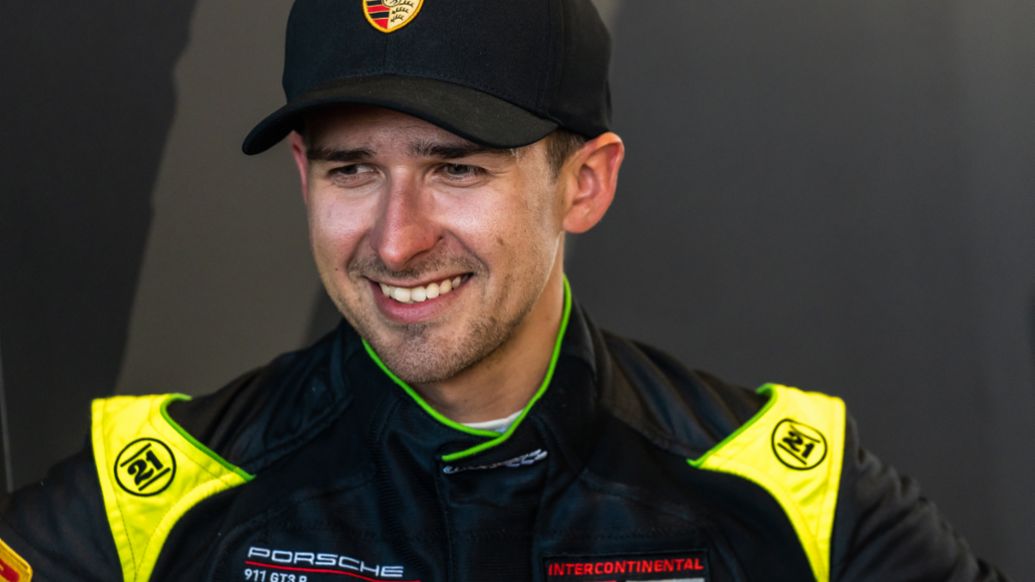 "I was able to spend Christmas at home in Australia in 2022. It was the first time in three years I was able to make the journey back due to the global COVID situation and due to being so busy."
"We want to perform and we want to get that 20th overall victory at the Le Mans 24-Hours." Matt Campbell
"It's very rare to have some free time these days but I enjoy going snowboarding or karting when time permits."
Steep climb to the peak
Matt has come a long way since beginning as a Porsche Junior in 2017.
Winning the Porsche Carrera Cup Australia championship in 2016 was the culmination of extraordinary effort and perseverance. It was also his springboard to racing in Europe with Porsche, and his "life-changing" journey with the sportscar maker.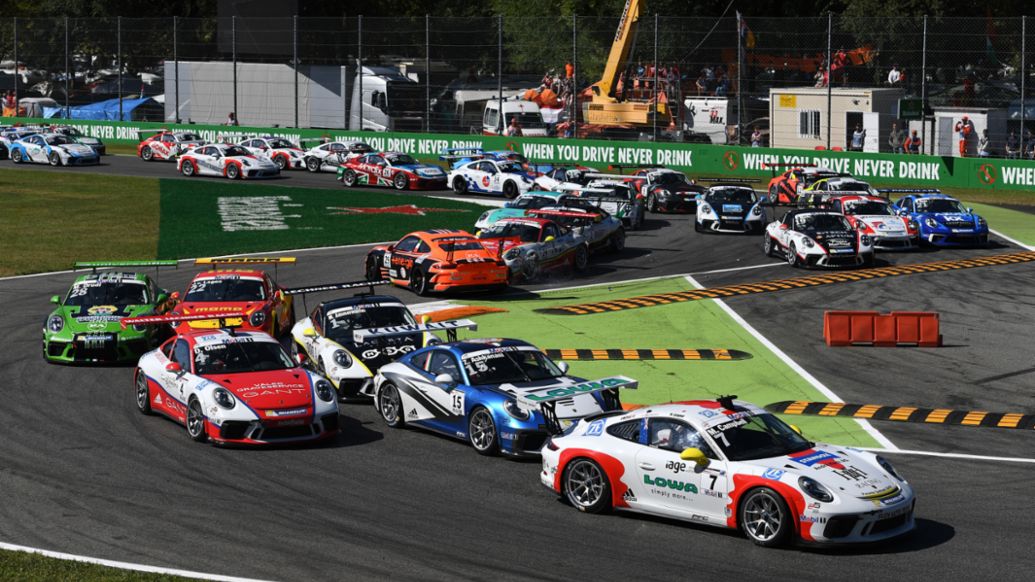 "Reaching the top of the Porsche Motorsport Pyramid was the ultimate goal we set out to achieve with my supporters and family back in 2015," he says. "It's quite crazy to think what we've achieved together with Porsche to get to this point."
The talented driver from Warwick is acutely aware of the opportunities he has earned with the storied sportscar brand. He only needs to take a quick look at the company's catalogue of famous race-winning cars to get a powerful and exciting reminder. And he is passionate about his favourite amongst them: the 917.
"For me, the seventies and early eighties was the golden era for sports cars and endurance racing," he says. "I love the history and stories of those cars."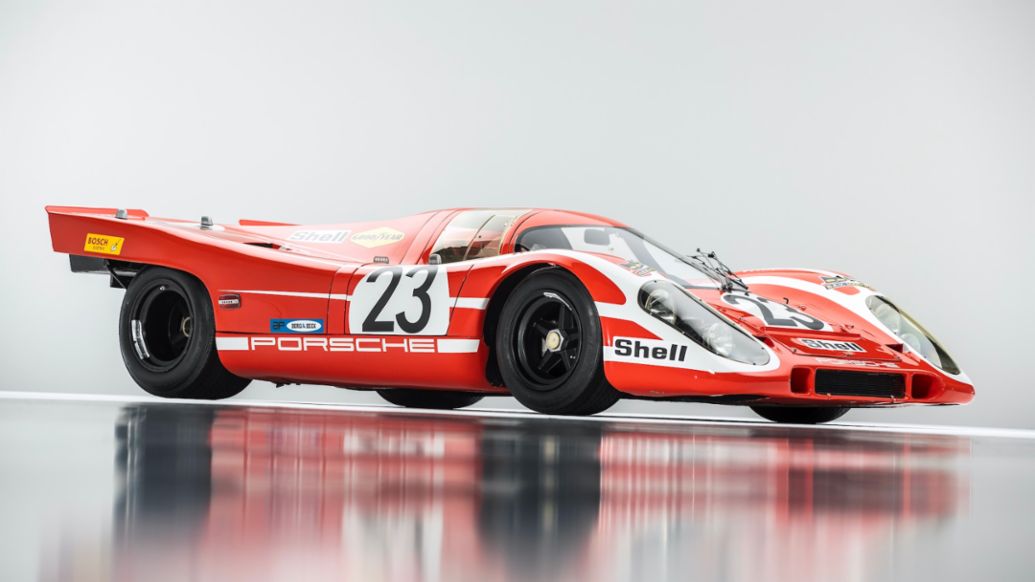 For Matt Campbell, the chance to co-author the story of the new 963 LMDh means he's reached his first summit with Porsche. And along with the entire Porsche Penske Motorsport team, he plans to create a new golden era for sports cars and endurance racing.