Cameron Hill was in arguably the strongest position for the title heading into the weekend with an 80-point advantage over Murray and a 91-point advantage over third placed Harri Jones, with David Wall a further 131-points behind.
With Morris Finance Pro-Am class Championship leader, Stephen Grove, opting not defend his title in 2021. It left Geoff Emery, Sam Shahin and Dean Cook in prime position to fight it out for the title with Emery enjoying a 59 point lead over Shahin.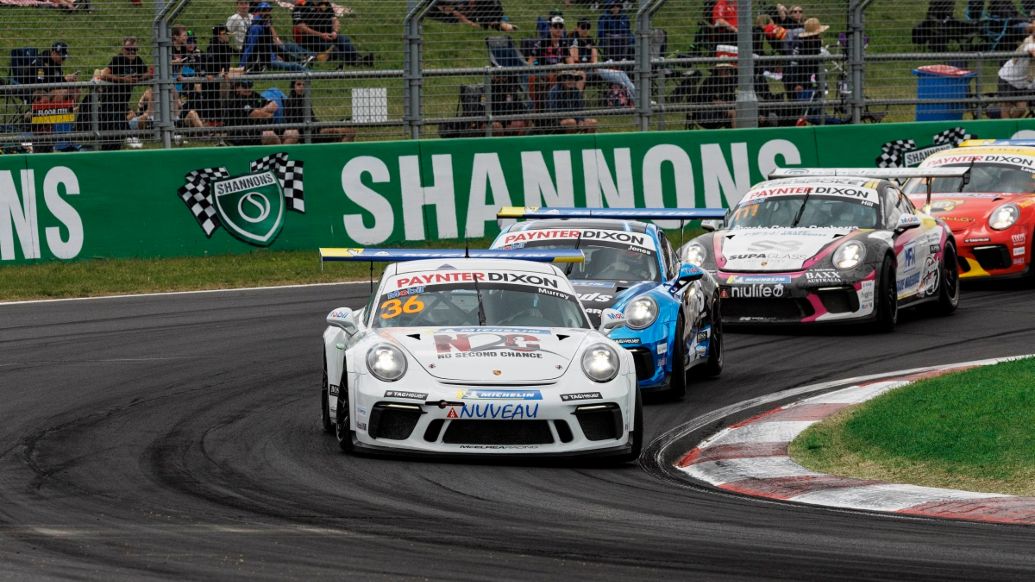 The occasion also saw Porsche Cars Australia announce that Title Partner, Paynter Dixon, will again partner with the Carrera Cup Australia Championship for the 2022 and 2023 seasons.
When the racing commenced 2018 Pro champion, David Wall took the opening race win, with Hill in second further extending his margin at the top of the Carrera Cup standings. Morris Finance Pro-Am honours went the way of Sam Shahin, who edged out Tim Miles and Geoff Emery.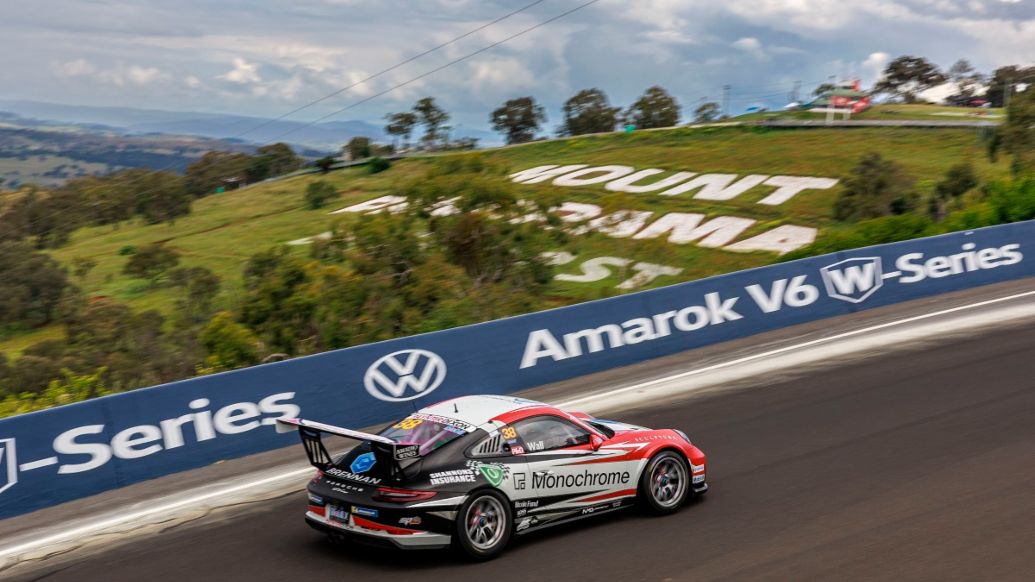 The second race saw Wall start from pole position and hold off a spirited attack in the opening corners from Hill, but come home with his fourth career round win - his first since the Gold Coast in 2019 and the third time he's swept all the races in a single round. Sam Shahin meanwhile backed-up his race one success with another class win, leading home Tim Miles.
For round 5, Harri Jones withstood maximum pressure to claim his maiden Porsche Paynter Dixon Carrera Cup Australia race win, crossing the line only 1.5sec over McElrea Racing teammate, Cooper Murray, while Cameron Hill consolidated his championship lead in third. Murray would take out the final race and round five victory, while Hill had amassed enough points to claim his maiden Carrera Cup Australia title
Meanwhile, the battle for race honours in Morris Finance Pro-Am came down to the last turn of the last race, with Geoff Emery sneaking past Sam Shahin in controversial circumstances, resulting in the South Australian spinning in sight of the chequered flag.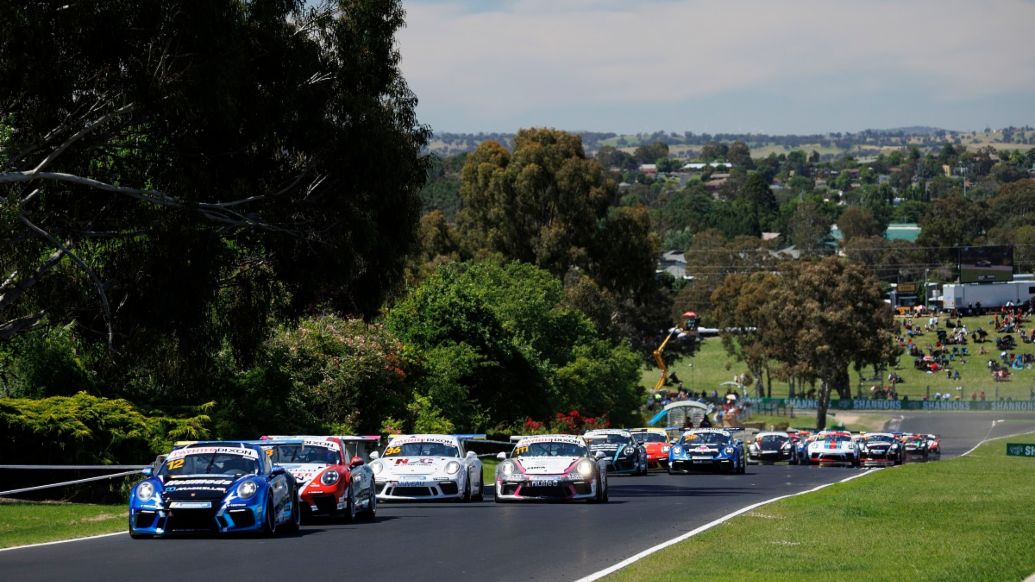 Shahin managed to regain drive and finish second in Pro-Am, but would protest the move after the race. The Motorsport Australia stewards would as a result hand down a 5 second penalty to Emery for his part, handing Shahin the win. The decision will now proceed to an independent Court of Appeals and the outcome will ultimately decide the Morris Finance Class Champion for 2021.
For race information, videos and interviews, follow the Porsche Motorsport Australia social pages: Instagram - @PorscheMotorsportAU / Twitter - @PorscheMspAU / Facebook.com/ PorscheMotorsportAU
FULL RESULTS: https://www.carreracup.com.au/results/
Former Champions
| | | |
| --- | --- | --- |
| Year | Pro | Pro-Am |
| 2003 | Jim Richards | - |
| 2004 | Alex Davison | Dean Grant |
| 2005 | Fabian Coulthard | Dean Grant |
| 2006 | Craig Baird | Rodney Jane |
| 2007 | David Reynolds | Rodney Jane |
| 2008 | Craig Baird | James Koundouris |
| 2011 | Craig Baird | Max Twigg |
| 2012 | Craig Baird | Max Twigg |
| 2013 | Craig Baird | Max Twigg |
| 2014 | Steven Richards | Stephen Grove |
| 2015 | Nick Foster | Shane Smollen |
| 2016 | Matt Campbell | Tony Bates |
| 2017 | David Wall | Stephen Grove |
| 2018 | Jaxon Evans | Stephen Grove |
| 2019 | Jordan Love | Liam Talbot |
| 2020 | No champion | No champion |
| 2021 | Cameron Hill | TBC |