Last year, the Supercars icon made his first Porsche appearance in the Liqui-Molly Bathurst 12-Hour driving with factory drivers Earl Bamber and Laurens Vanthoor, but his Carrera Cup Australia debut was unfortunately cut short following the sudden cancellation of the Australian Grand Prix.
The #38 and #338 Porsche 911 GT3 Cup Wall Racing entries will be adorned with the team's long-time partners Paynter Dixon for the opening rounds, together with Shannons Insurance, Sculptura and Local Pools and Spas.
David Wall said, "We are very pleased to announce that Paynter Dixon will be on my car and that Craig is confirmed for the first two rounds. I have had an association with Paynter Dixon for a number of years from working on their job sites at an early age, to commercial partners on my Supercar when I competed in the series and in recent years in Carrera Cup Australia."
"They are a massive part of the Wall Racing Team and we look forward to doing our best to repay them throughout 2021. We also welcome back Shannons Insurance to the team after being involved with us over a number of years including our championship year in 2017. For Craig, we look forward to seeing what we can do beyond Sandown and Tailem Bend."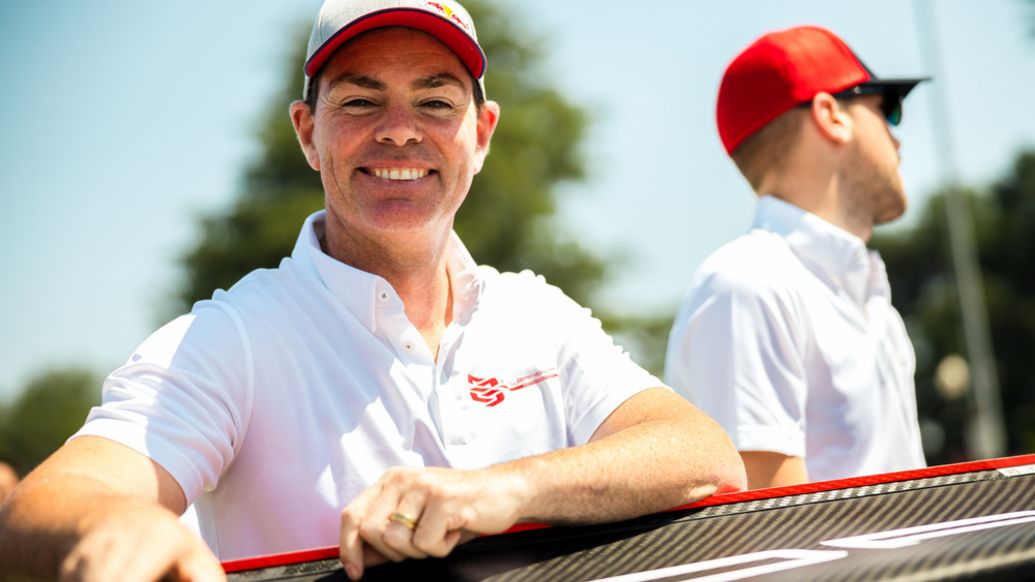 Wall was equally thrilled to welcome Pro-Am driver, Drew Hall, to the team. Hall will compete at selected 2021 rounds, the first being Tailem Bend, "To have Craig join our team is massive, he needs no introduction to any form of Motorsport and I'm sure he will love being part of Carrera Cup Australia in general. We are planning on this being a long-term relationship and are actively searching for potential commercial partners to ensure that we are both on the grid throughout the year and beyond."
"Drew has been part of our team for over 12 months now and has made some massive steps in his driving and we feel he is ready to take another step up and join our Carrera Cup campaign for 2021," Wall enthused.
"Drew will do a great job in #86 and with a few Carrera Cup events under his belt, I see no reason why he can't mix it with other Pro-Am drivers as the year progresses and we look forward to showing him how enjoyable and competitive Carrera Cup Australia is at every level."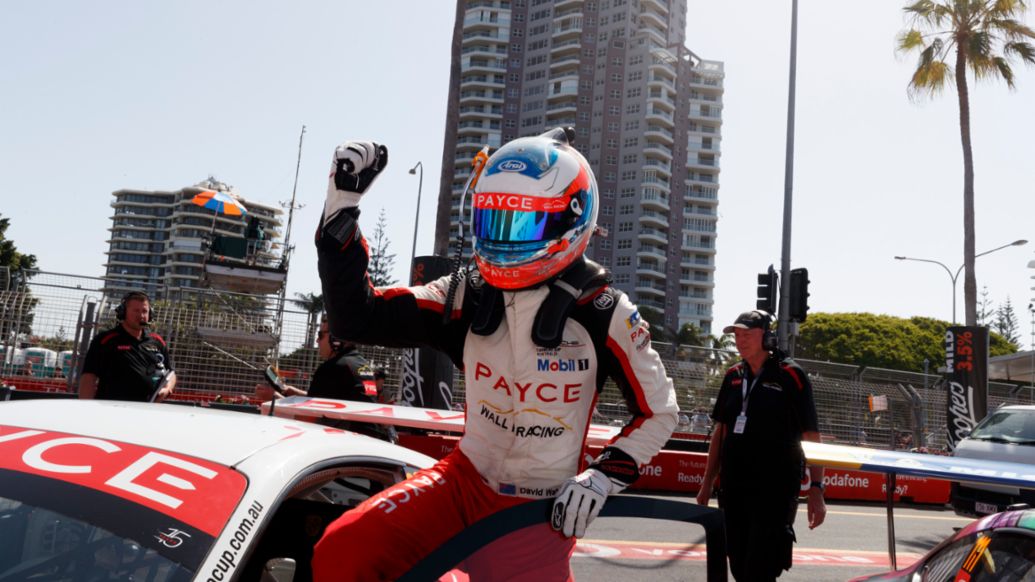 Wall Racing's Team Manager and Chief Engineer, David Fyfe, was equally thrilled with the 2021 driver line-up, "It's great to have Craig join David and Drew within the team. It's certainly going to be an exciting year ahead and I look forward to welcoming Craig's experience into the team."
Craig Lowndes said, "I'm really excited to be joining Wall Racing for the Sandown and Tailem Bend rounds. Teaming up with David, it will be great to get back behind the wheel of the Porsche after our first real taste was abandoned due to the impact of the pandemic at the Grand Prix last year."
"The 911 GT3 Cup car is obviously a completely different beast to a Supercar, but I aim to be competitive. I also really enjoyed driving the Porsche 911 GT3 R in the Bathurst 12-Hour last year and working with the entire Porsche family," Lowndes continued.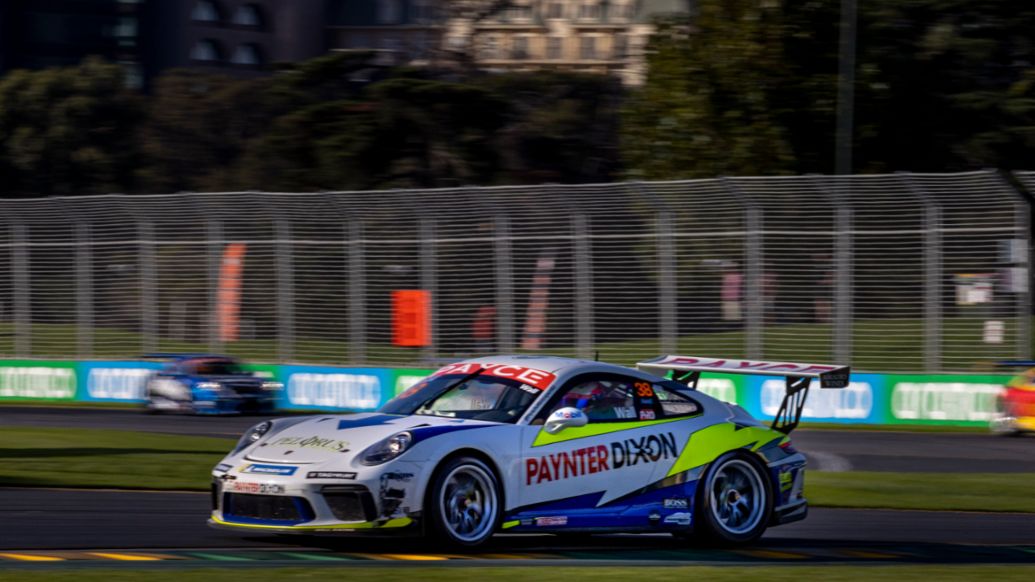 About Wall Racing:
With over 35 years of experience, Wall Racing is one of Porsche Paynter Dixon Carrera Cup Australia's top championship winning teams. The Sydney based team has never finished a season off the overall Championship podium since 2016.
Their results include:
Wall Racing's Porsche Paynter Dixon Carrera Cup Australia record:
2016 - 3rd Mobil Pro
2017 - 1st Mobil Pro Champions
2018 - Runner-up Mobil Pro
2019 - 3rd Mobil Pro
2019 - Pro-Am Champions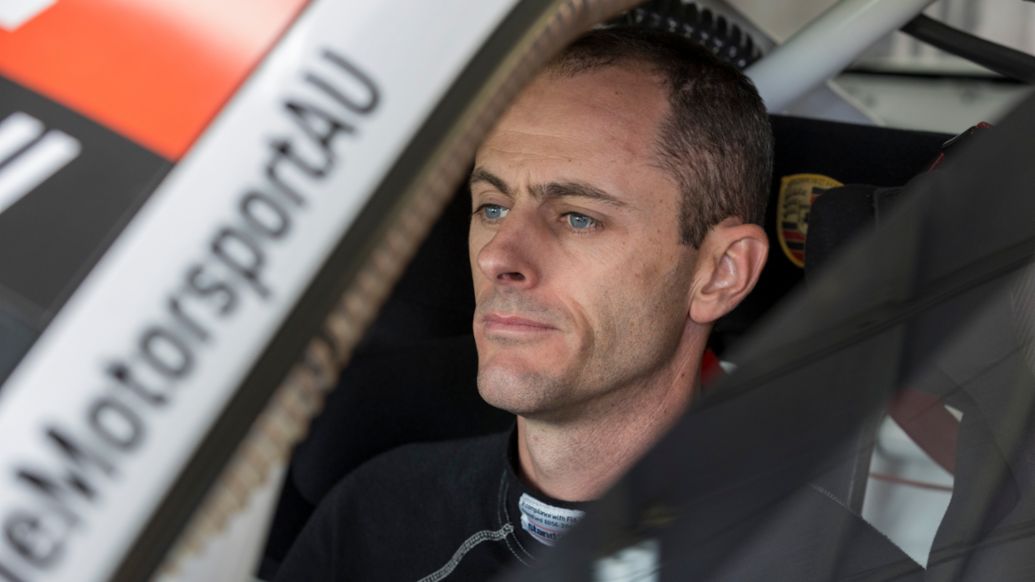 For race information, videos and interviews, follow the Porsche Motorsport Australia social pages: Instagram - @PorscheMotorsportAU / Twitter - @PorscheMspAU / Facebook.com/ PorscheMotorsportAU