With a full grid of 24 Porsche 911 GT3 Cup cars (Type 991.2), anticipation was high after qualifying as the top 13 cars were covered by less than a second. The 2021 field, which plays host to 14 Mobil Pro drivers, is arguably one of the strongest in series history this year and includes multiple Bathurst champions, seasoned pros and the best young drivers from across the Australasian region.
Three new teams also made their debut in round , headlined by the Porsche Team New Zealand entry of Matthew Payne run by the experienced Earl Bamber Motorsport team.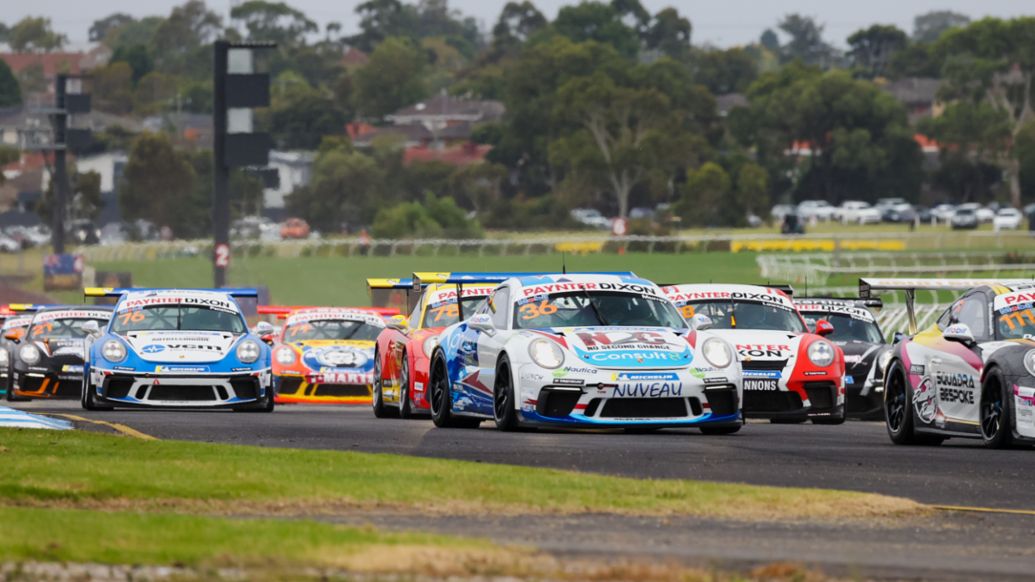 The weekend started with Michael Almond sensationally winning a dry opening race in the premier Mobil Pro class, while Stephen Grove would commence his hunt for a record fourth Morris Finance Pro-Am title.
Starting from second, Almond barely managed to keep his Sonic Motor Racing / Bob Jane T-Marts Porsche on the track through the opening corner – as pole sitter Harri Jones out braked himself into the first turn.
Jones would recover to 11th position after slipping as low as 21st position after his opening lap off, while Aaron Love set a new Sandown Carrera Cup lap record (1m10.2899s) on Lap 11 as he chased Cooper Murray in their battle for third.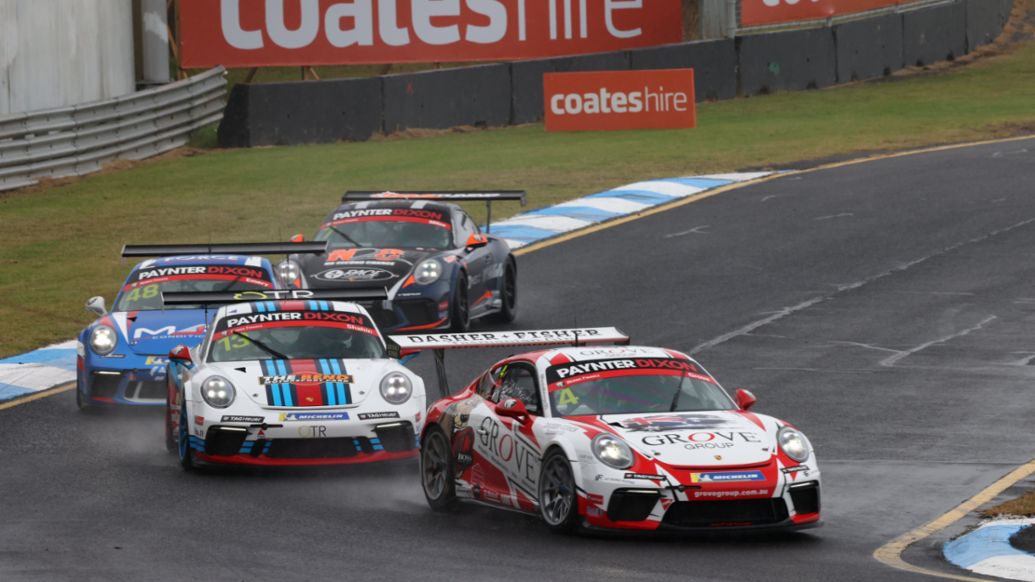 The Morris Finance Pro-Am fight turned into a fight between Stephen Grove and Sam Shahin, the pair finishing line-astern split by less than one second, with Tim Miles finishing third and Ben Stack fourth on debut.
As rain descended on Sunday for Races 2 and 3, Hill was superb in mixed conditions, the Canberran emerging from a race-long battle with Michelin Junior, Cooper Murray, to win the Enduro Cup season opener in wet conditions.
Later in the day he battled with seven-time Bathurst 1000 champion Craig Lowndes for victory in the final race. With a clean sweep of Sundays races Hill takes an early lead in the Mobil Pro standings.
In Morris Finance Pro-Am the battle was no less serious as Stephen Grove and Adrian Flack split the Sunday victories, with Grove claiming the round win.
The Porsche Paynter Dixon Carrera Cup Australia field now has six weeks to prepare for Round 2 to be held at The Bend Motorsport Park's OTR SuperSprint event in South Australia on 8-9 May.
FULL RESULTS: https://www.carreracup.com.au/results/
ROUND 1 VIDEO: @PorscheMotorsportAU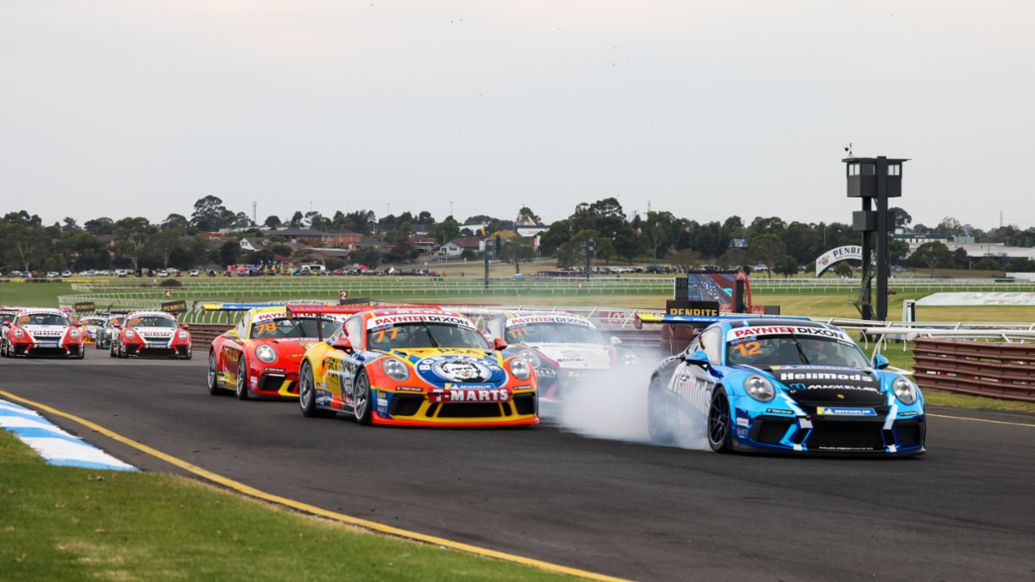 For race information, videos and interviews, follow the Porsche Motorsport Australia social pages: Instagram - @PorscheMotorsportAU / Twitter - @PorscheMspAU / Facebook.com/ PorscheMotorsportAU