In total, the #36 and #99 Porsche 99X Electrics completed 1,522 kilometres of testing. Season seven of the innovative, electric racing series kicks off on 16th/17th January 2021 in Santiago de Chile.

All twelve teams, with a total of 24 drivers, attended the official Formula E test, which took place near Valencia for the fourth time. With regular drivers André Lotterer (GER/car #36) and Pascal Wehrlein (GER/car #99), the TAG Heuer Porsche Formula E Team used the five test sessions to put the Porsche 99X Electric through its paces for the final time. Many areas of the race car have been developed during the break in racing, and the car will have a new fully-electric drivetrain when Porsche lines up for its second season in Formula E.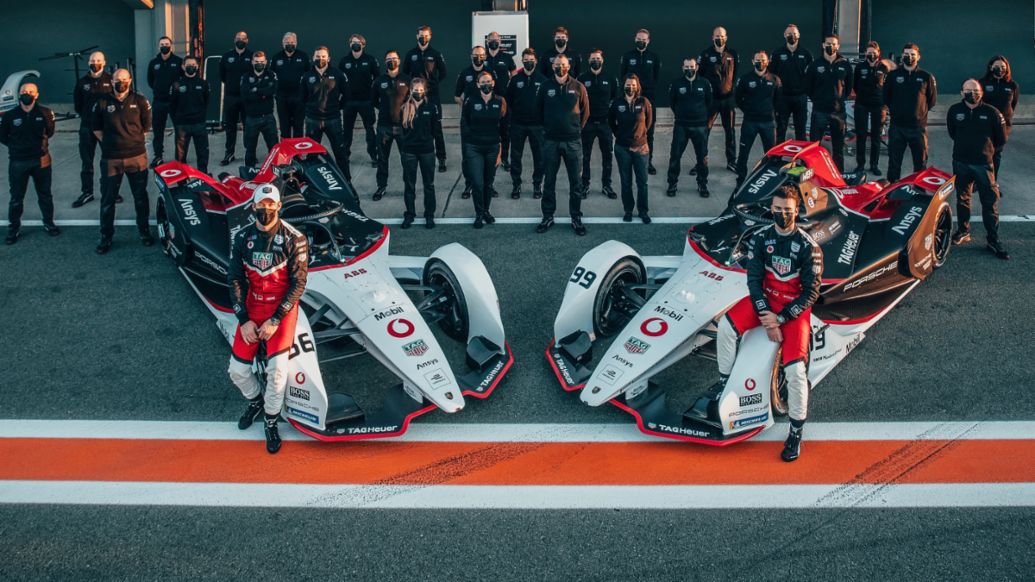 The TAG Heuer Porsche Formula E Team completed its comprehensive test programme at Valencia, which included qualifying and race simulations, without any problems and made more progress ahead of the start of the season. Over the course of the three days, André Lotterer completed 774 kilometres and immediately surprised the opposition by setting the fastest time on day one. Newcomer Pascal Wehrlein got 748 kilometres under his belt.
Quotes after the test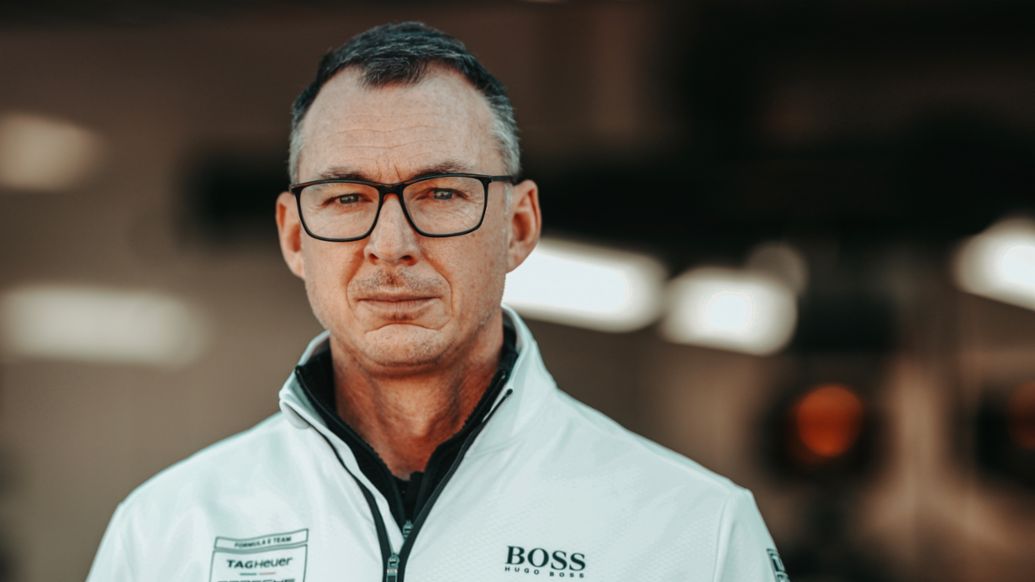 Amiel Lindesay (Head of Operations Formula E): "That was a very positive test for us. Everything went well. It was a nice feeling for everyone in the team to be back in race mode after the long break. Although the Valencia circuit is not your typical Formula E track, we were still able to complete a demanding programme. We wanted to understand our 99X Electric even better, and to optimise the processes in the team. We have taken a big step forward in all areas. We are now looking forward to the start of the season in Chile. The challenges awaiting us against such strong opposition are huge. However, we have prepared well and are ready."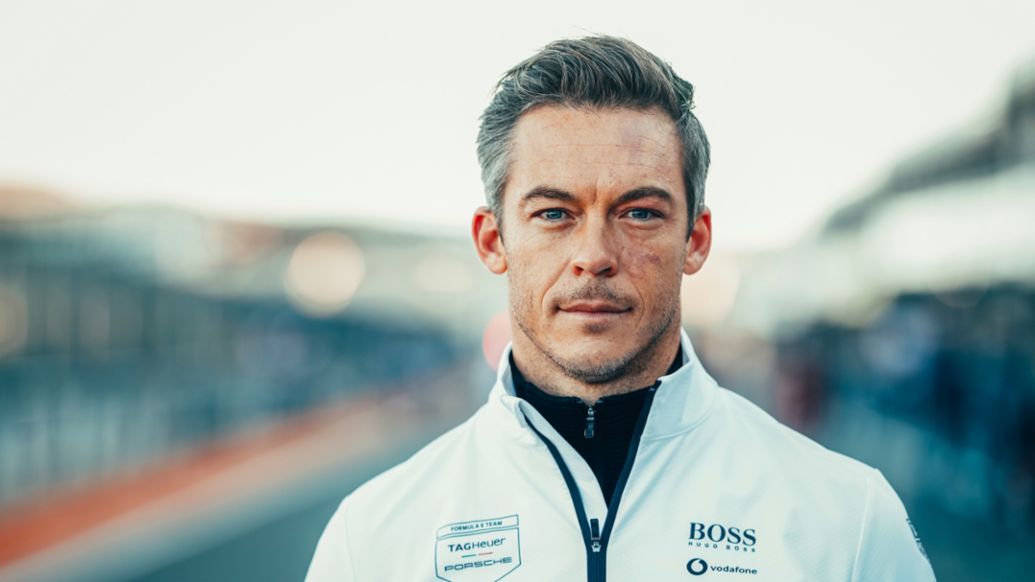 André Lotterer (Porsche 99X Electric #36): "Our fastest time on the opening day of testing was a good start and gave us an extra boost. However, it was primarily about getting to know our car even better and seeing how we fared compared to the opposition. For us, every kilometre on the track is important. The goal for our rookie season was to finish on the podium. We achieved that. Now we want to win races. The key to success in Formula E is to be well prepared when you arrive at the circuit, and then to call on everything you need to make it a successful race day. That includes being able to react quickly and correctly to unpredictable situations. That will be the big challenge for us in the new season. After Valencia, we are well prepared."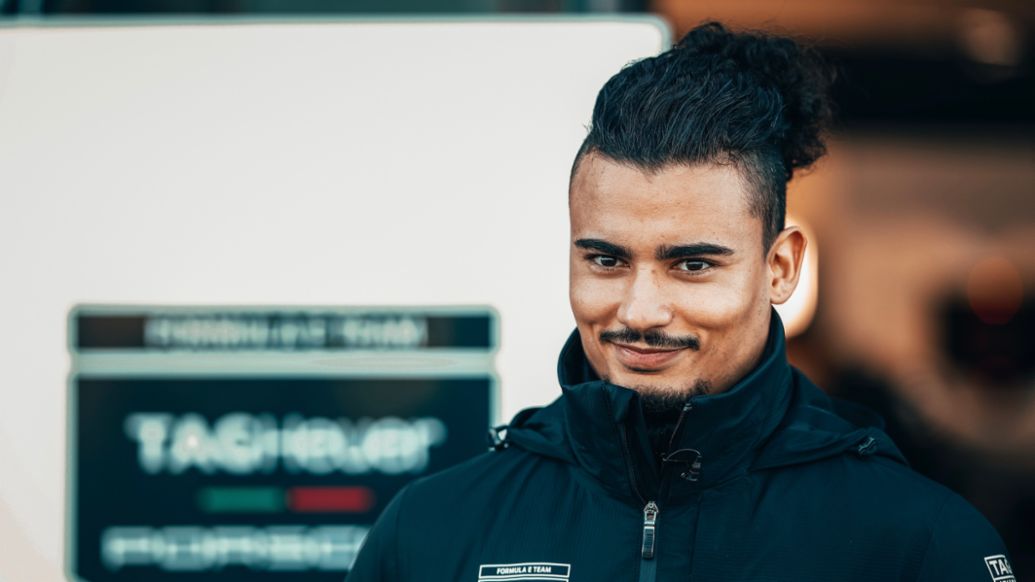 Pascal Wehrlein (Porsche 99X Electric #99): "As a newcomer to the team, this test was very important for me. I got an even better feeling for the car and was able to try out different things. We worked through an extensive programme at Valencia, which I really liked. I may be familiar with Formula E, but every team works differently. As a driver, I have to adapt to that. In general, we have everything we need to be successful. However, to win races – which is our goal for the new season – we must find a way to make the most of our opportunities and to get everything spot on when it comes to race day. It is an exciting challenge, which I am looking forward to."