The enlarged air intakes at the front are clear indicators of the increased performance. The new horizontal light edges mean that the SUV now appears wider and more athletic, even when stationary. With an exterior length increased by 63 millimetres without any change to the wheelbase (2,895 millimetres) and a roof height reduced by nine millimetres compared with its predecessor, the elegant, streamlined impression of the Cayenne, which is 4,918 millimetres long and 1,983 millimetres wide (excluding mirrors), has been noticeably enhanced.

Design sketches of the Cayenne
The luggage compartment volume is now 770 litres – an increase of 100 litres. The wheels are one inch larger in diameter, with larger wheels and tyres on the rear axle for the first time, emphasising the enhanced driving dynamics. The distinctive, three-dimensional Porsche logo spans the redesigned rear lights with three-dimensional light design and end-to-end narrow strip of LEDs.
The new LED main head-lights with matrix beam including PDLS Plus are the best system available. Fully variable light distribution and intensity are enabled by 84 individually activated light-emitting diodes. This means that the Cayenne can offer new functions such as high beam that does not glare opposing traffic, as well as adaptive sign glare control.
See how the design process worked: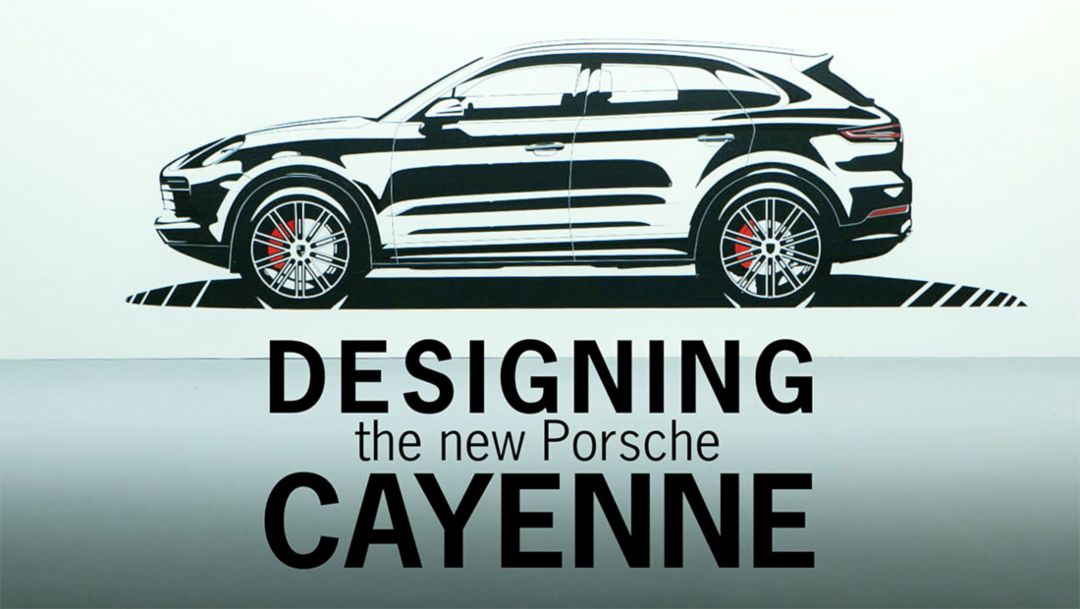 Consumption data
Cayenne: Fuel consumption combined 9.2–9.0 l/100 km; CO2-emissions 209–205 g/km
Cayenne S: Fuel consumption combined 9.4–9.2 l/100 km; CO2-emissions 213–209 g/km