Successful partnership
As a Premium Partner of the Deutsche Tennis Bund (DTB – German Tennis Association), Porsche has been supporting Porsche Team Germany since 2012. The sports car manufacturer thus instilled a new dynamism in German women's tennis. With success as, after a 22-year gap, the German national team led by Angelique Kerber once again reached the Fed Cup final in 2014. In 2021, it qualified for the finals of the follow-up competition, the Billie Jean King Cup.
Since the beginning of the close collaboration between Porsche and the DTB, German women's tennis has enjoyed major successes. In 2016, Porsche Brand Ambassador Angelique Kerber sparked renewed interest in tennis in Germany when celebrating her first Grand Slam win at the Australian Open. After successfully defending her Porsche Tennis Grand Prix in Stuttgart, she also won the US Open and became the world No. 1. In 2018, she fulfilled her dream by becoming Wimbledon champion.
The new dynamism in German women's tennis was also noticeable in the world rankings. After the 2018 Australian Open, two German players – Angelique Kerber and Julia Görges – were ranked in the world Top 10 for the first time since Steffi Graf and Anke Huber. Whilst Julia Görges called it a day on her successful career in autumn 2020, other Porsche Team Germany players then caused quite a stir – Laura Siegemund secured the doubles title at the 2020 US Open and Tatjana Maria sensationally reached the Wimbledon semifinals in 2022.
Role models for young talents
"We're proud of the successes of our brand ambassadors and it always gives us great pleasure when top German players are successful as a team," says Oliver Blume, Chairman of the Executive Board of Porsche AG. "Playing tennis for the many young talented players in the clubs is far more fun when they have role models they can emulate. We want to play a part in ensuring there will continue to be such role models in the future."
Porsche Team Germany is currently made up of Anna-Lena Friedsam, Angelique Kerber, Tatjana Maria, Jule Niemeier and Laura Siegemund.
Portraits
Anna-Lena Friedsam
Date of birth: 1 February 1994
Birthplace: Neuwied, Germany
Residence: Oberdürenbach, Germany
Height: 174 cm
Plays: Right-handed
Current WTA ranking (As of 20.3.2023)
Singles: 98
Career highlights (selection)
| | |
| --- | --- |
| 2023 | Quarterfinalist Austin, Linz |
| 2022 | Finalist Lyon, Midland, semifinalist Portoroz |
| 2021 | Last 16 Porsche Tennis Grand Prix, Emilia-Romagna Open |
| 2020 | Finalist Lyon |
| 2019 | Quarterfinalist Palermo, Nuremberg, last 16 Linz, Eastbourne, Bol |
| 2018 | Last 16 Hobart, German champion |
| 2017 | ITF win Shrewsbury |
| 2016 | Finalist San Antonio, last 16 Australian Open, last 32 Wimbledon, semifinalist Shenzhen, quarterfinalist Nuremberg |
| 2015 | Finalist Linz, 2nd round French Open, Wimbledon, quarterfinalist Limoges, Tashkent, Nantes, win ITF Ilkley |
| 2014 | Win Suzhou, semifinalist Linz, Taipei, 1st round French Open, 1st round Wimbledon, semifinalist ITF Astana, quarterfinalist ITF Versmold |
| 2013 | Quarterfinalist Nanjing, ITF wins Loughborough, Trabzon, Kazan, Sunderland, German champion, semifinalist ITF Limoges, Moscow |
| 2012 | ITF wins Astana, Velenje, Maribor, Padua, Aschaffenburg, Charleroi, |
Fed Cup/Billie Jean King Cup (since 2020)
| | |
| --- | --- |
| Rubbers played | Record |
| Total 5 | 3:2 |
| Single 2 | 2:0 |
| Double 3 | 1:2 |
Homepage: www.anna-lena-friedsam.de
Angelique Kerber
Date of birth: 18 January 1988
Birthplace: Bremen, Germany
Residence: Puszczykowo, Poland
Height: 1.73 m
Plays: Left-handed
Current WTA ranking (as of 24.1.2022)
Singles: 20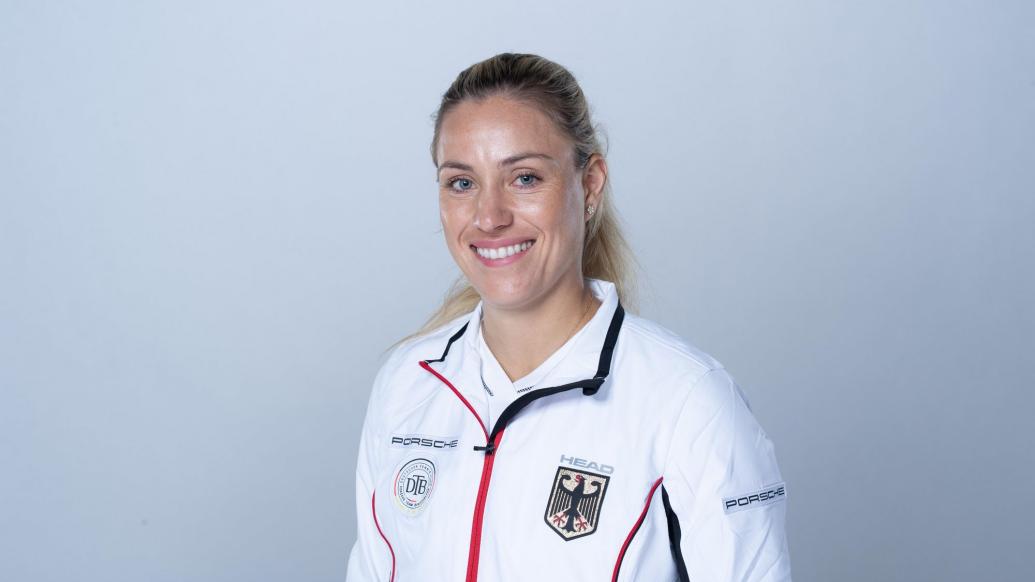 Career highlights (selection)
| | |
| --- | --- |
| 2022 | Win Strassburg, Viertelfinale Bad Homburg |
| 2021 | Win Bad Homburg, semifinalist Wimbledon, Cincinnati, quarterfinalist Melbourne (Grampians Trophy), Indian Wells |
| 2020 | Last 16 Australian Open, US Open |
| 2019 | Finalist Indian Wells, Eastbourne, semifinalist Doha, Osaka, Mallorca, Monterrey, quarterfinalist Sydney, Stuttgart, last 16 Australian Open, Dubai |
| 2018 | Win Wimbledon, Sydney, semifinalist Australian Open, Dubai, Eastbourne, quarterfinalist Indian Wells, Doha, Miami, Rome, French Open |
| 2017 | Finalist Monterrey, semifinalist Dubai, quarterfinalist Brisbane, Miami, last 16 Australian Open, Indian Wells |
| 2016 | Win Australian Open, US Open, Stuttgart, finalist Wimbledon, Olympic Games, WTA Finals, Cincinnati, Brisbane, semifinalist Montreal, Charleston, Miami |
| 2015 | Win Charleston, Stuttgart, Birmingham, Stanford, finalist Hong Kong, semifinalist Sydney, Nuremberg, Wuhan, quarterfinalist Brisbane, Tokyo, Peking, 3rd round Miami, Dubai, 1 win at WTA Finals |
| 2014 | Quarterfinalist Wimbledon, last 16 Australian Open, French Open, finalist Sydney, Doha, Eastbourne, Stanford, semifinalist Tokyo, quarterfinalist Brisbane, Paris, Miami, Nuremberg, Wuhan |
| 2013 | Win Linz, finalist Tokyo, Monterrey, semifinalist Sydney, Indian Wells, Stuttgart, quarterfinalist Brisbane, Madrid, Washington DC, Beijing, last 16 Australian Open, French Open, US Open |
| 2012 | Semifinalist Wimbledon, quarterfinalist French Open, last 16 US Open, win Paris, Copenhagen, finalist Eastbourne, Cincinnati, semifinalist Indian Wells, Hobart and Auckland, 3rd round Australian Open |
| 2011 | Semifinalist US Open, Dallas, Osaka, quarterfinalist Hobart, doubles semifinalist Osaka |
| 2010 | 3rd round Australian Open, Wimbledon, finalist Bogota, semifinalist Luxemburg, quarterfinalist Fes, Copenhagen, last 16 Ponte Vedra Beach, Charleston, Birmingham, Peking |
Fed Cup/Billie Jean King Cup (since 2007)
| | |
| --- | --- |
| Rubbers played | Record |
| Total 29 | 14:15 |
| Singles 29 | 14:15 |
| Doublesl 0 | 0:0 |
Homepage: www.angelique-kerber.de
Twitter: @AngeliqueKerber
Tatjana Maria
Date of birth: 8 August 1987
Birthplace: Bad Saulgau, Germany
Residence: Palm Beach Gardens, USA
Height: 172 cm
Plays: Right-handed
Current WTA ranking (As of 20.03.2023)
Singles: 65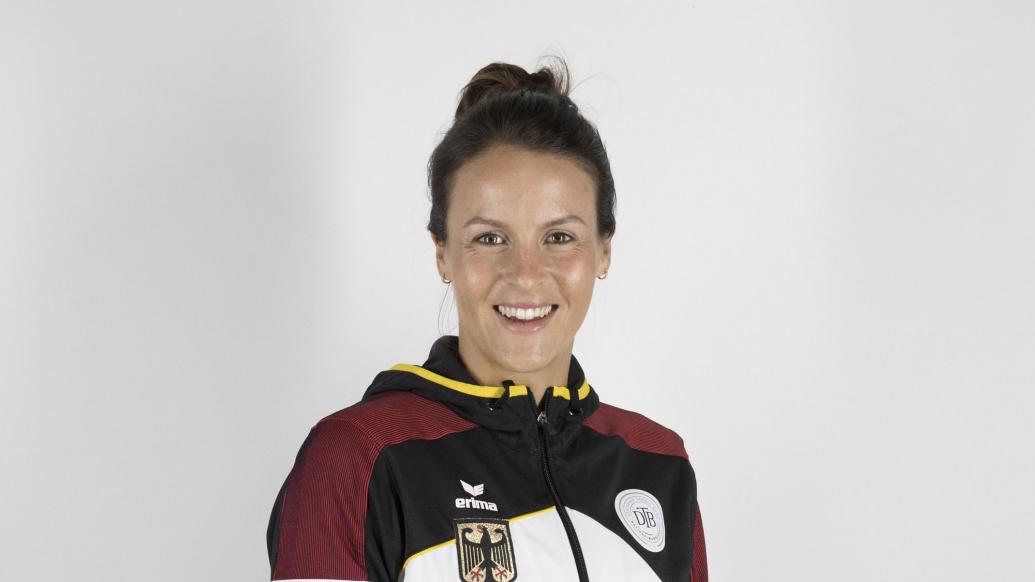 Career highlights (selection)
| | |
| --- | --- |
| 2023 | Quarterfinalist Hua Hin |
| 2022 | Win Bogota, semifinalist Wimbledon, Seoul, quarterfinalist Bari, Granby, Gaiba, ITF win Pune |
| 2021 | Last 16 Limoges, Monterrey, Acapulco |
| 2020 | Quarterfinalist Newport Beach, last 16 Monterrey, Acapulco |
| 2019 | Semifinalist Nottingham, Guadalajara, Newport Beach, last 16 Miami, Luxemburg, Tashkent, Karlsruhe, Acapulco |
| 2018 | Win Mallorca, semifinalist Chicago, quarterfinalist Dubai, Limoges |
| 2017 | Semifinalist Québec, quarterfinalist Rabat, Bucharest, Linz, ITF win Midland, Southsea |
| 2016 | Doubles win Bogota |
| 2012 | Doubles win Québec |
Fed Cup/Billie Jean King Cup (since 2006)
| | |
| --- | --- |
| Rubbers played | Record |
| Total 18 | 11:7 |
| Singles 11 | 6:5 |
| Doubles 7 | 5:2 |
Twitter: @Maria_Tatjana
Jule Niemeier
Date of birth: 12 August 1999
Birthplace: Dortmund, Germany
Residence: Regensburg, Germany
Height: 178 cm
Plays: Right-handed
Current WTA ranking (As of 20.3.2023)
Singles: 67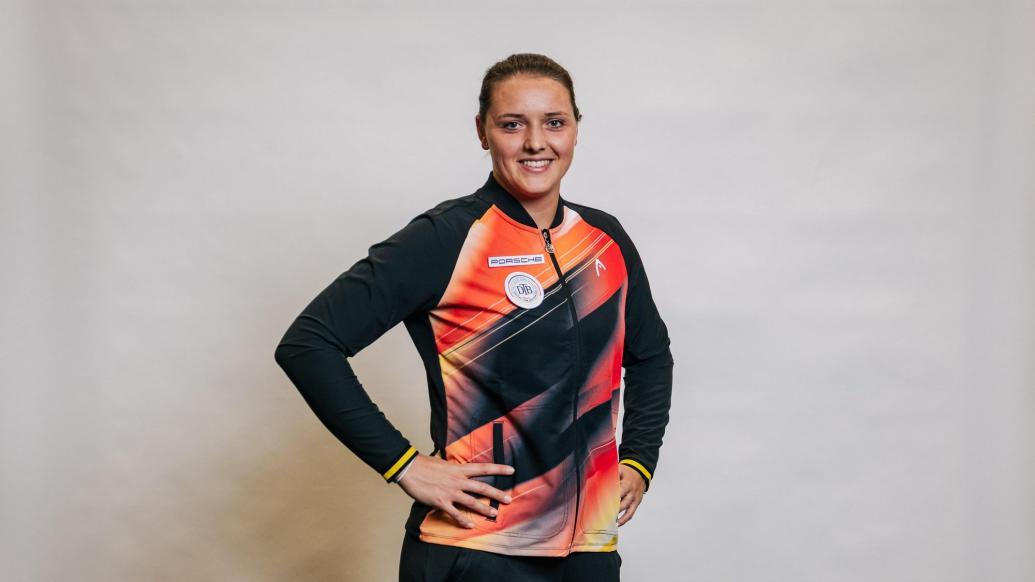 Career highlights (selection)
| | |
| --- | --- |
| 2023 | Last 16 Linz, Lyon |
| 2022 | Win Makarska, quarterfinalist Wimbledon, Cluj-Napoca, Lausanne, last 16 US Open, ITF win Zagreb |
| 2021 | Semifinalist Hamburg, Strasbourg, quarterfinalist Chicago, ITF win Prague |
Billie Jean King Cup (since 2021)
| | |
| --- | --- |
| Rubbers played | Record |
| Total 4 | 2:2 |
| Single 2 | 1:1 |
| Double 1 | 1:1 |
Laura Siegemund
Date of birth: 4 March 1988
Birthplace: Filderstadt, Germany
Residence: Stuttgart, Germany
Height: 168 cm
Plays: Right-handed
Current WTA Ranking (As of 20.03.2023)
Singles: 114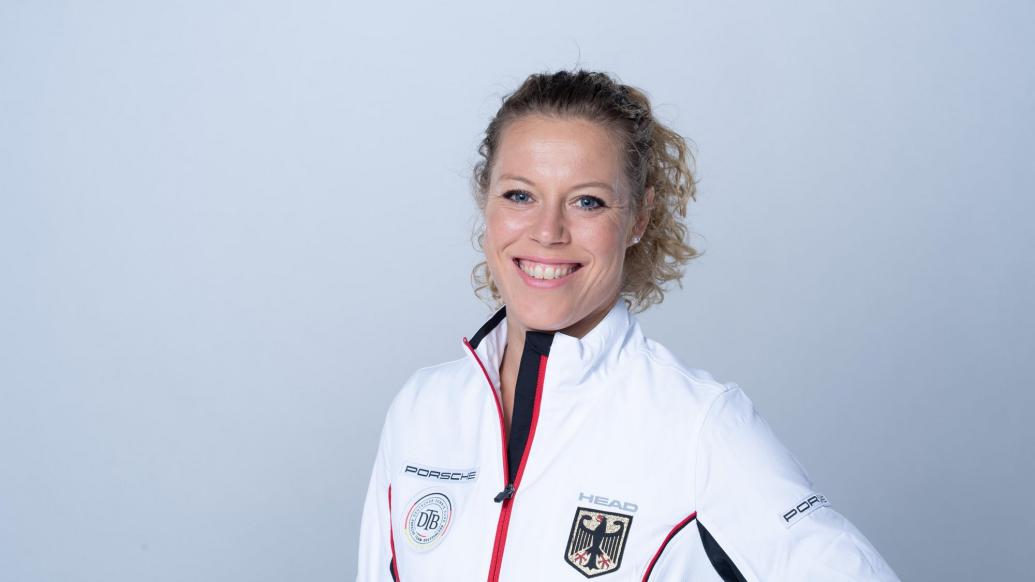 Career highlights (selection)
| | |
| --- | --- |
| 2023 | Third round Australian Open |
| 2022 | Quarterfinalist Porsche Tennis Grand Prix, ITF wins Portschach, Annenheim 2 |
| 2021 | Quarterfinalist, Bad Homburg, last 16 Qatar Open, Porsche Tennis Grand Prix, Melbourne (Gippsland Trophy) |
| 2020 | Doubles: win US Open, singles: quarterfinalist French Open, Auckland, Indian Wells (Challenger Series), last 16, Prague, Palermo |
| 2019 | Semifinalist Bucharest, quarterfinalist Luxembourg, Hiroshima, Bol, last 16 Linz, Karlsruhe, Strasbourg, Stuttgart |
| 2018 | Quarterfinalist Moscow, Bucharest |
| 2017 | Win Stuttgart |
| 2016 | Win in Bastad, finalist Stuttgart, semifinalist Bucharest, quarterfinalist Olympic Games in Rio, quarterfinalist Charleston, 3rd round Australian Open, 3rd round US Open |
| 2015 | Doubles wins in Luxemburg, Florianopolis and `S-Hertogenbosch, singles quarterfinalist in Luxemburg, ITF win in Biarritz |
Fed Cup/Billie Jean King Cup (since 2017)
| | |
| --- | --- |
| Rubbers played | Record |
| Total 5 | 2:3 |
| Single 3 | 2:1 |
| Double 2 | 0:2 |
Homepage: www.laurasiegemund.com
Twitter: @laurasiegemund