At the final weekend of the Porsche Sprint Challenge Scandinavia at Mantorp Park, Prince Carl Philip of Sweden closed the season by winning the last two races. The double-victory was a repeat of the Prince's achievement at his debut earlier this year, when he won both races at the Drivecenter Arena in the north of Sweden. The latest result means that His Royal Highness has won all four of the races he started in 2022.
Team-mate Aksel Lund Svindal also finished his first season in the series with a strong performance. In the final race, the Norwegian alpine skiing star finished third, securing his fourth podium of the season. This was not just his first year in the Sprint Challenge, but his first season racing in any series.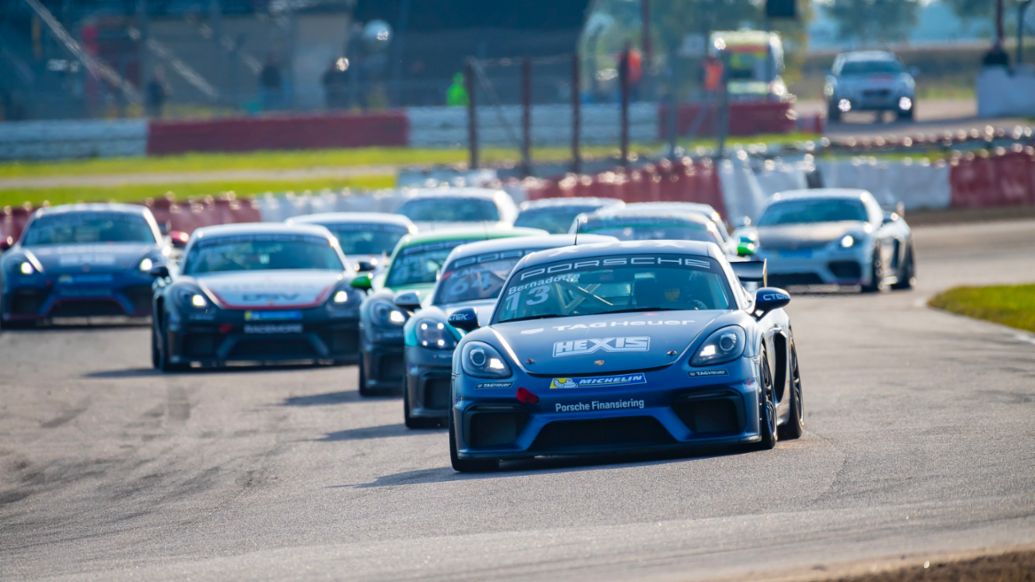 The pair have been competing alongside the legendary Swedish alpine skier Ingemar Stenmark for the Porsche Experience Racing team this season. The team also runs Porsche Sweden's two Porsche 911 GT3 Cup guest cars that have raced in the Porsche Carrera Cup Scandinavia. These were driven by IndyCar stars Felix Rosenqvist and Marcus Ericsson at the weekend finale, wearing special liveries that nodded to the two drivers' respective IndyCar designs.
Second place at the weekend went to Krister Andero of Prido Racing, while JPG Motorsport's Janne Gustavsson took the fourth spot. This put Gustavsson in second place in the overall championship behind William Siverholm, of Stenhaga Motorsport.