The arrival of the all-electric sports car at each stop will mark the start of local sustainability projects that focus on empowerment and education in the areas of the environment, health and social integration. After its first point of call at Porsche Leipzig, the Taycan is heading to Switzerland. Porsche Schweiz AG is committed to the mobility of people with disabilities and is further expanding its social commitment to inclusivity. The Porsche brand embodies the idea of making dreams come true and, with this project, would like to play a part in helping people with disabilities to go for a hike.
Experiencing Swiss nature on a walking trail is not possible for everyone. Hiking routes are rarely accessible for people with physical disabilities and are often impassable for blind or visually impaired people. In order to make obstacles such as bodies of water, cattle gates, barriers and steps more easily negotiable – and thereby making hiking possible for everyone – Porsche Schweiz AG is cooperating with Procap Schweiz, the largest self-help organisation by and for people with disabilities in Switzerland. The shared goal is to achieve inclusion through mobility and, by so doing, to promote social interaction.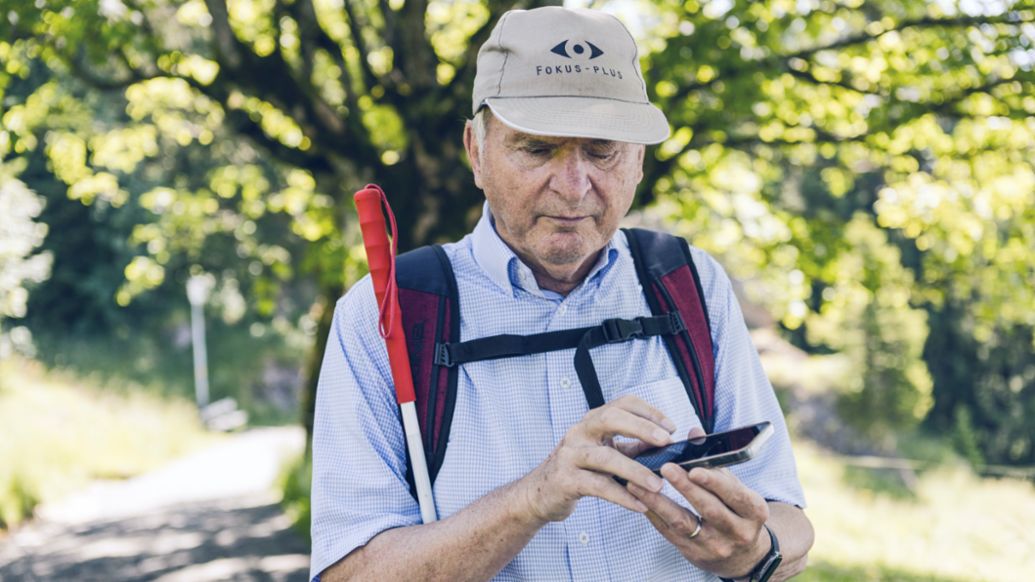 Barbara Frenkel is the Executive Board Member for Procurement at Porsche AG and, together with Albrecht Reimold, Executive Board Member for Production and Logistics, is responsible for the sustainability strategy: "Social commitment is an integral part of our sustainability strategy, alongside ecological and economic criteria," she says. "Porsche sees itself as a partner to society. Mobility means freedom and independence. We want to make this possible for people for whom barriers are not easy to overcome."
Michael Glinski, CEO of Porsche Schweiz AG adds: "We want to create added value with this long-term social project and raise awareness of the everyday problems faced by people with disabilities in society. It's not just a question of financial support, but also a joint project that incorporates knowledge and active support from Porsche. Our efforts also encourage our employees to volunteer as tandem partners for hikes or to pitch in on the expansion of hiking trails."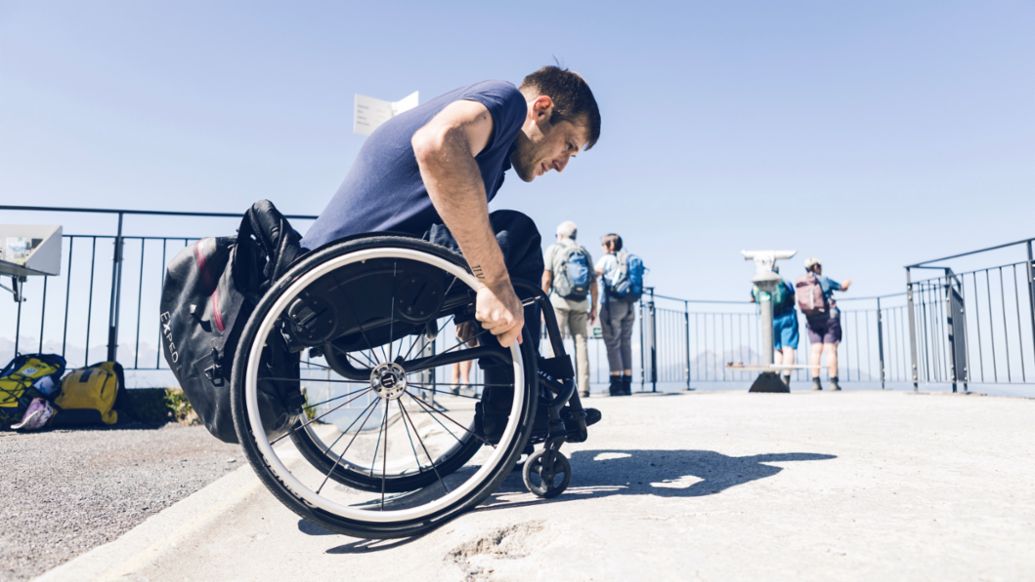 "There are 1.8 million people with disabilities living in Switzerland. In other words, one in five faces difficulties in daily life," says Laurent Duvanel, President of Procap Switzerland. "In our view, even more commitment to accessibility is needed in Switzerland, so we are very happy about the cooperation with Porsche and particularly about the fact that Porsche is not only supporting us financially, but also with expertise. A great example of this is how Porsche employees are assisting us with university projects such as an electrically powered trekking wheelchair. Their expertise in the areas of electromobility and lightweight construction is shaping the implementation of this project."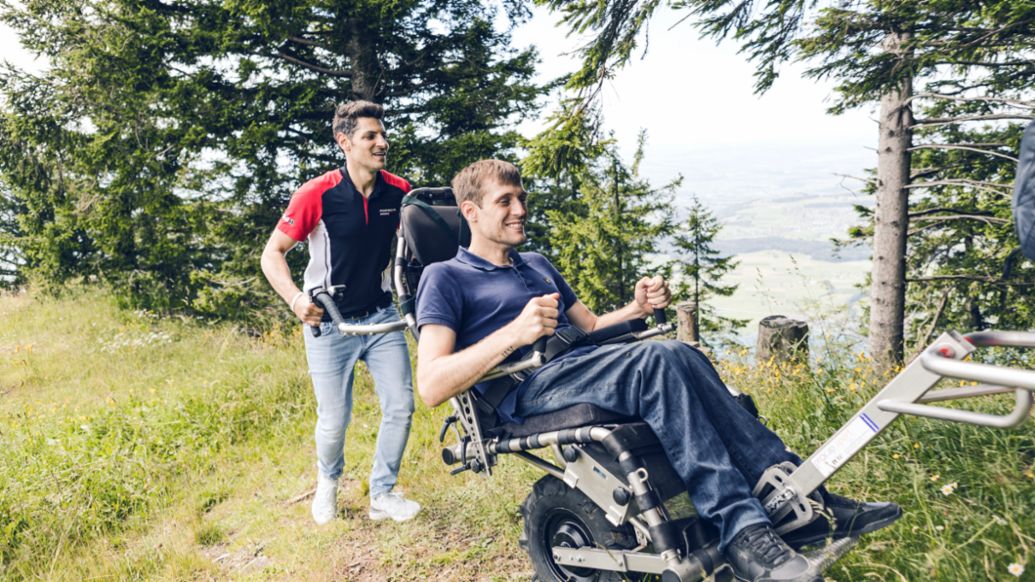 Procap has been active in the field of accessible hiking for some time and has worked with SchweizMobil and local sponsors to create 78 obstacle-free hiking trails in Switzerland that are accessible to people with mobility impairments as well as blind and visually impaired people. Detailed descriptions of these accessible trails are available at www.schweizmobil.ch. Porsche plans to support Procap in the addition of further hiking trails as well as in other fields: Besides accessibility, the focus will be on experiences, accompaniment by tandem partners and mutual learning to raise awareness.
For all projects under the Join the Porsche Ride banner, Porsche strives to ensure effectiveness in a verifiable, quantifiable and measurable manner. In doing so, the cooperation partners can assess their long-term positive influence on the behaviour and living conditions of the target groups.