Porsche has been supporting the preservation of nature around the Porsche plant since it began its activities in Leipzig in 2000. This includes, among other things, a near-natural site with a sustainable grazing concept on 132 hectares of natural area and the Porsche Safari environmental education program.
The cooperation program with the Auwaldstation Leipzig is about strengthening visitors' awareness of nature and sustainability. Since 2018, families, children and school classes can go on a discovery tour accompanied by an environmental educator. They explore the local flora and fauna in the plant's off-road area, which is home to aurochs, exmoor ponies, honey bees and numerous wild animals such as hares, deer and pheasants.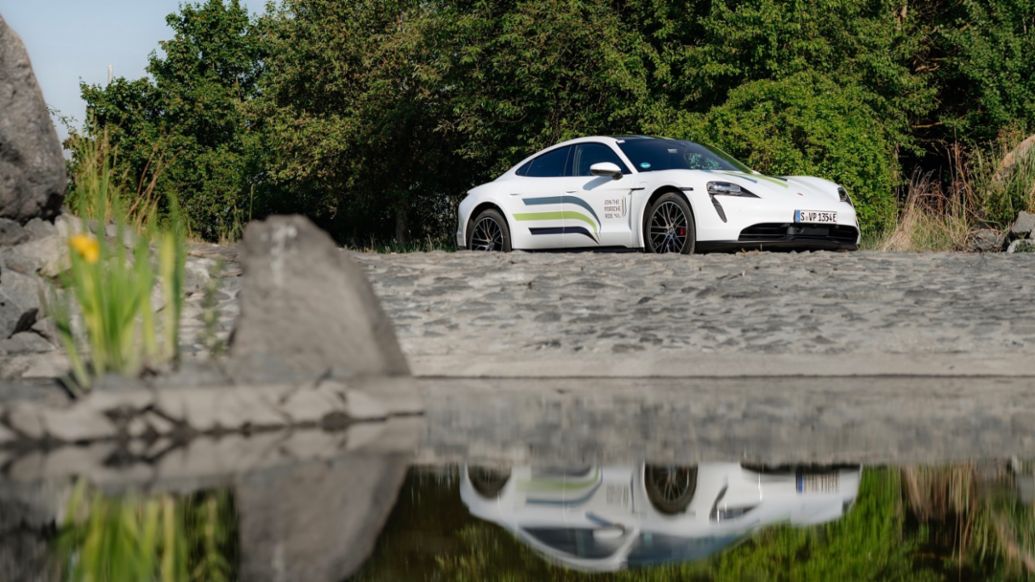 Together with the expert partner, the Auwaldstation Leipzig, the basic idea of the Porsche Safari and "Join the Porsche Ride" initiative is being strengthened. This is to make children and young people aware of the need to preserve the environment and thus contribute to a sustainable and better life. The Auwaldstation sees itself as a nature conservation station and environmental education facility - in a unique location in the Leipzig floodplain forest, which is significant throughout Europe.
From the Porsche Safari in Leipzig, the Porsche Taycan headed across the Alps to its next stop: Switzerland.