The exponentially increasing power of IT and the emergence and adoption of new technology – such as machine learning, blockchain and the Industrial Internet of Things – is rapidly transforming the automotive landscape. To stay competitive and succeed, car manufacturers have to innovate and compete on multiple fronts simultaneously, including digital technology and services.
Porsche's digital transformation
Porsche's digital transformation began a few years ago and has been gathering pace ever since. In 2015, the sports car manufacturer updated its digital strategy as part of the Porsche Strategy 2025, launching Mission D. Its aim is to bring the Porsche experience into the digital future.
"Since then, a lot has happened and we have made significant progress, such as modernising our entire data landscape, developing a central data streaming solution and building smart and sustainable factories," says Helge Silberhorn, Chief Data Architect at Porsche. "Nevertheless, we are far from finished with evolving. One hurdle is the data explosion, which falls in my area of responsibility. In addition, my job at Porsche is to manage the data revolution with an effective strategy."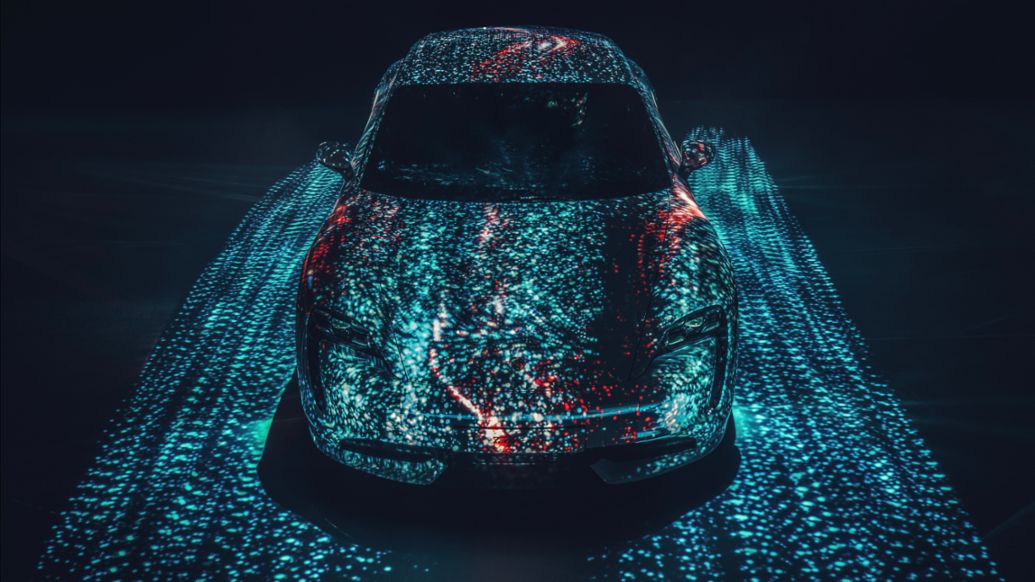 Together with Silke Dongus-Sattler, Head of Strategy Artificial Intelligence (AI) & Data Science, and Matthias Löffler, Business Lead Data, Analytics & AI, Silberhorn is leading the transformation of Porsche AG into a data-driven company. Along with various key stakeholders across the organisation, they are setting the milestones in what is a digital transformation journey.
Porsche data organisation: leveraging data as a key resource
The rise of big data raises a host of profound and far-reaching questions for the automotive industry in general, and for Porsche in particular. "Today, data is everywhere. Our vehicles, factories, and all our other activities generate colossal collections of data day after day. However, while we had enormous amounts of data coming at us for the past few years, we did not always have the perfect solution for how it may be used, shared, or distributed across our entire organisation," explains Silberhorn. As a result, business domain silos and data silos – situations where only one part of an organisation can access a set of data – had to be broken down to enable better collaboration.
"Here, we realised that a long-term strategic approach was needed to get the most out of our data and leverage it as a key resource. Over the course of the last year, we fleshed out a strategic plan for the Porsche Data Organisation." At its core are three pillars:
A common set of objectives and an aligned roadmap for all data analytics and AI activities
A framework with common methods, best practices and processes to enable and accelerate data analytics and AI solutions
A culture to understand, manage and share data across the enterprise in a repeatable manner

Porsche's framework for a data-driven company consists of three core building blocks: (i) Data Strategy & Culture, (ii) Data Trust & Data Management and (iii) Technology & IT Architecture. A fourth block is about value generation. These subjects are divided into additional streams, such as operational excellence, data trust and architecture. This framework makes for smarter decision-making and enhanced productivity.
Silberhorn gives one example: "Rather than limiting data to specific business domains or departments, we now use data domains, which help us to avoid silos. A domain links different data, data objects and data sources with business interests. This means data is a shared and accessible asset that is owned by Porsche at large. This is also the first principle of our architecture principles."
A new data architecture
The Porsche Architecture has been developed to support the Porsche Data Organisation and consists of three goals and 13 principles. The three overarching goals are:
Think Beyond: focus on enterprise value
Build for Resilience: ensure business continuity
Stay Lean: optimise skills and resources


To give a better idea of this architecture, the experts return to the example of "data as a shared and accessible asset", which is one the underlying principles of the first goal ("think beyond"). "We treat data as a first-class enterprise resource that is shared, easily accessible, and supports the diverse needs of applications," says Silberhorn.
The purpose of data is to aid decision-making and to improve the customer experience: good and timely information is the basis for good and timely decisions. Maintaining and sharing data from a single logical environment improves its quality, collection efficiency and reduces costs. Moreover, well-documented data helps everyone in the organisation to easily discover and use it.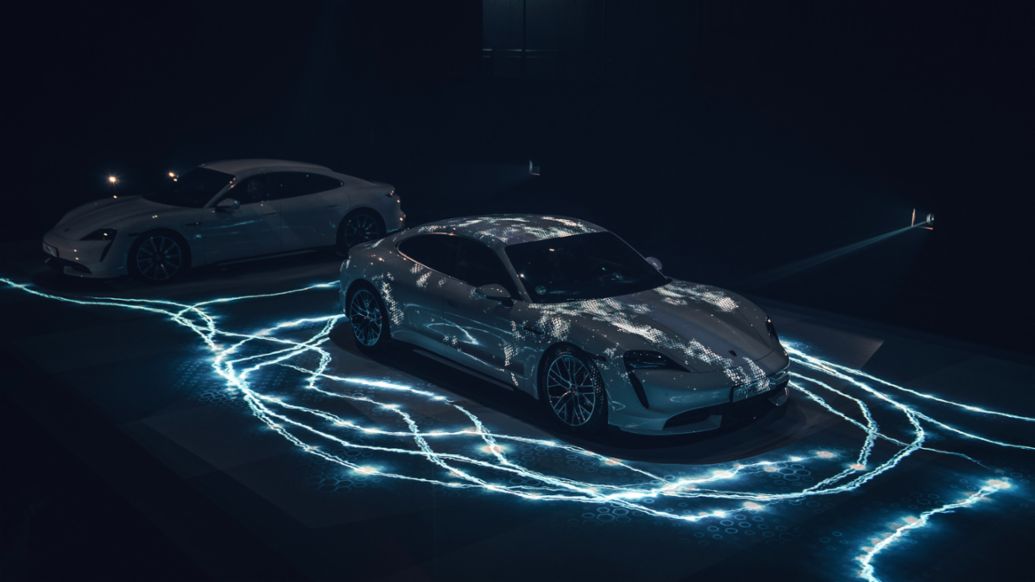 What are the implications? Data is owned by Porsche at large, represented through senior leaders accountable for data quality and availability. They are supported by data stewards responsible for actual data handling, and data domain managers for big picture alignment. Data must be defined consistently across organisations: adhering to standards for formats and access, common policies ensure appropriate security. Porsche takes customers' consent for data usage, data security and compliance very seriously and has many robust security features in place.
Bringing the Porsche experience into the digital future
"Although our digital transformation journey has just begun, Porsche is already an active player," stresses Silberhorn. "In opening our activities beyond the car, we are moving away from being a traditional automotive company to becoming a software-enabled and data-driven automotive tech player."