Each year, thousands of Porsche enthusiasts descend on California for the annual LA gathering known as Luftgekühlt – a carefully orchestrated celebration of the air-cooled models of Porsche's past. "Once I acquired my first car, a Porsche Carrera, I started driving it to different gatherings in southern California and looking for other Porsche fans to talk to about my newfound baby and my love for the company," says Patrick Long, who launched the event seven years ago alongside the noted Southern California creative director Howie Idelson. Based on the philosophy of Porsche founder Ferry Porsche, who built his dream car because he couldn't find it anywhere, 'Luft' started by simply filling a gap. "There weren't a lot of gatherings or car shows that really catered for what I was looking for so I decided to create my own," explains the factory driver. "Luftgekühlt lives through the community idea: Porsche enthusiasts come together and have an unforgettable time."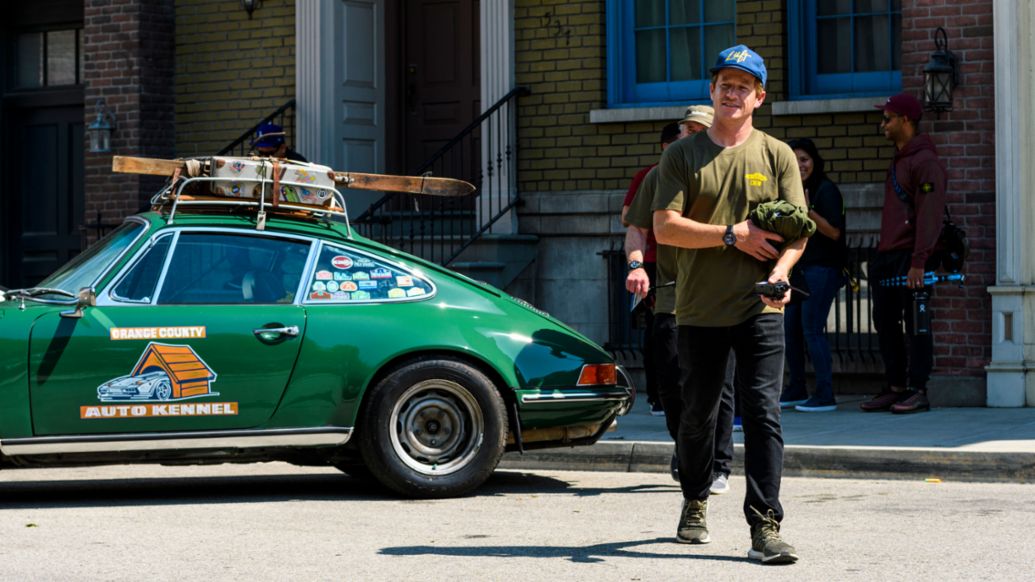 From a staff of three at the first event in May 2014, to a workforce of more than 400 in 2019, when the parking lot of Universal Studies was the setting, Long reveals in the podcast the many skills he's learned and gratifying moments he's shared, as he talks with host Sebastian Rudolph about Porsche's history in the US, and the "golden era of motorsport" that Long sees on the horizon. "Luft has allowed me to seek new disciplines, learn new skillsets and connect with a new group of people who might not be motorsport fans or even Porsche fans. I love that. I love that it's kind of a second lease of life."
"It's amazing. The anticipation, the smiles, the amount of emails, human one-on-one interactions and relationships that have been forged, that is really what it's all about." Patrick Long
The connection between Porsche and the US goes back to 1950, when car dealer Max Hoffman began selling the first models from his California dealership. But the desire for the brand, according to Long, was there long before that, especially in the Golden State: "I think you had a young, eager crowd of people who had great roads, great weather and they appreciated the performance and the aesthetic of these cars," he says.
For Long, a former Porsche Junior, he lay the foundations of what would become a hugely successful racing career in France – specifically at Le Mans, where he twice finished the famed 24-hour race as the class winner. He explains more in the podcast: "The energy [at Le Mans] is like nothing I've ever [experienced] in any type of sporting event. There is so much passion in that race. To stand up on that podium, which is sort of like crossing a bridge into a sea of people, is an unbelievable memory."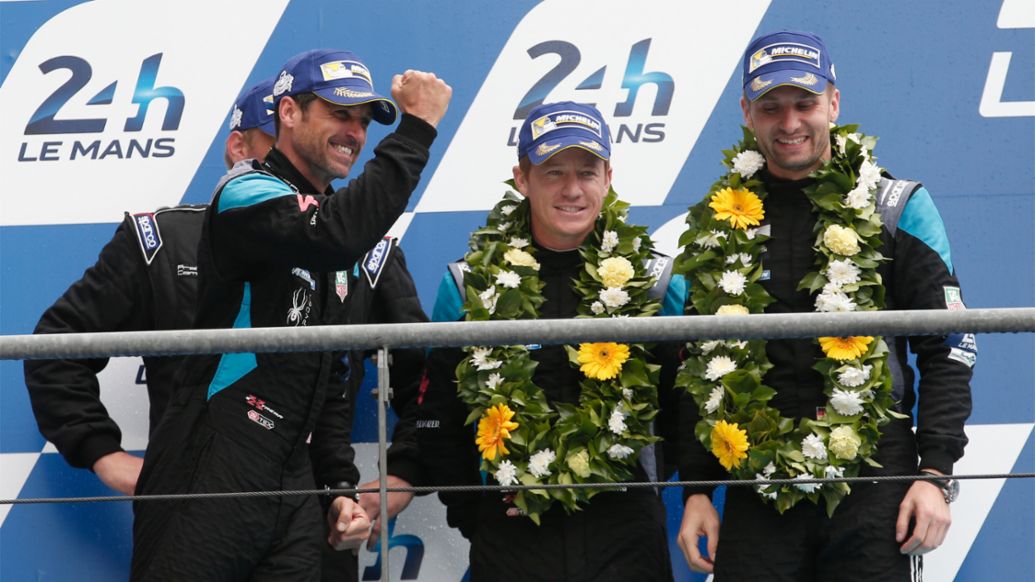 Perhaps surprisingly, he reveals that the moment most fondly etched into his mind was when he finished second in class, behind close friend Patrick Dempsey. "It sort of circles back to what sport is all about: there are victories, and accolades, and titles, and successes, and money, and trophies – but in the end I think the most memorable points of a career are the human connections."
As is Porsche Podcast tradition, the latest guest is also tested on his knowledge of the brand with a quiz. Find out the results by listening to the recording.
Raffle
Porsche AG is giving away three model cars of the Targa Florio 1973 version of the 911 Carrera RSR. The competition runs from now until the release date of the next 9:11 podcast episode. To enter, simply send an email with the answer posed at the end of the podcast, to 911-podcast@porsche.de. Porsche will draw a winner from all the correct entries. Anyone aged 18 and over can take part. The conditions for participation can be found here. Good luck!
Info
All Porsche podcasts can be found at newsroom.porsche.com/podcasts and on all podcast platforms.