U.S. customers now have a one-stop online shop for searching for their dream car and beginning the process of purchasing it from the Porsche dealer. The platform also offers the opportunity to calculate the value of a trade-in vehicle, compare financing options and complete an online credit application with Porsche Financial Services.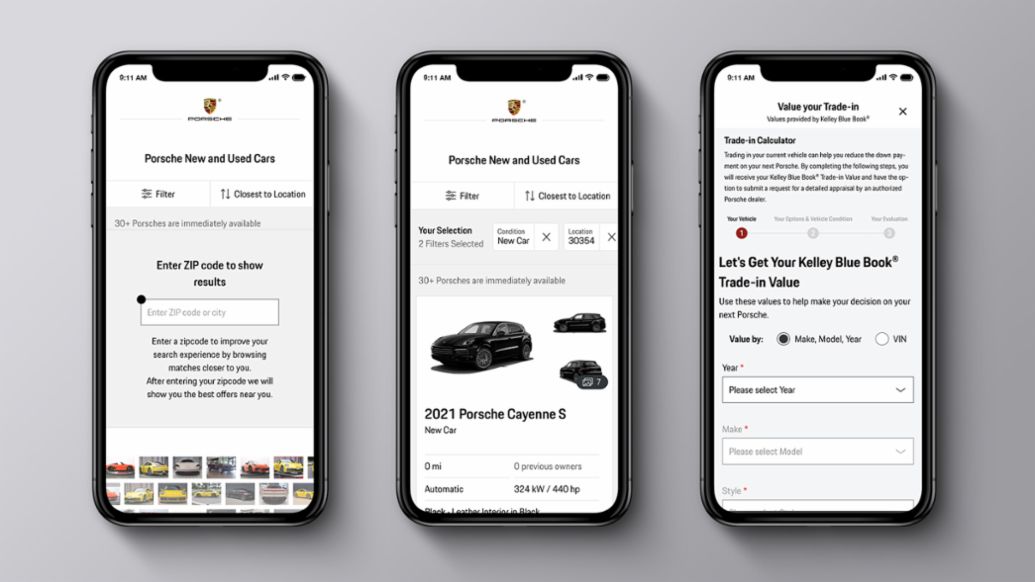 "We are implementing our omnichannel strategy worldwide, offering our customers the best experience both online and offline," says Martin Urschel, Vice President Smart Mobility and Digital Sales at Porsche. "Since late 2019, we have delivered new e-commerce functionality to continually optimise our digital buying journey. The expansion in the U.S. is another important milestone in our global vision for a digital marketplace for all Porsche products and services. We have ambitious goals: By 2025, we want to enable up to 30 percent of the new car business via our online channels."
In addition, the e-commerce platform in Europe has been launched to new markets within the last months and is now available in 15 countries. In China, customers have been able to search and buy Porsche products online since autumn 2020. In Canada, buying a new Porsche vehicle online is now exclusively possible on Porsche's own e-commerce platform.
In the last year, 1.700 vehicles were sold via Porsche's digital e-commerce platforms. For this year, it is expected to see this number grow significantly.