2020 has been a challenging year for everyone. As it comes to a close and thoughts turn to holiday celebrations and quiet moments of reflection, Porsche Cars North America (PCNA) wishes to show our gratitude to motorsport fans the world-over. As a special holiday gift, the popular "Porsche GT Team Poster Series" is now available for immediate download with images of each rendering produced since their 2018 introduction.
PCNA first commissioned a poster for the 2018 IMSA WeatherTech SportsCar Championship Petit Le Mans finale at the at Michelin Raceway Road Atlanta. The popularity proved so high that unique event posters were created for every race thereafter beginning with the 2019 Rolex 24 At Daytona. PCNA graphic designer Dustin Gilleland produced each piece in-house until the special "Thank You" livery poster crafted by noted artist Paul Borchers for the 2020 Mobil 1 Twelve Hours of Sebring in November.
"We first created a poster to accompany the Mobil 1 retro livery at Petit Le Mans in 2018 not realizing just how much the fans would enjoy it," said Scott Bartlett, Manager, Motorsports & Driving Events, Porsche Cars North America, Inc. "We decided to continue with a unique poster for every race beginning in 2019. By the end of the year, we were seeing pictures of fans' offices, workshops, basements covered in the race posters. Fans were trying to track down or trade for a race poster they missed. With the lockdown, we weren't able to hand them out in person, but we were able to reach more fans by sharing them digitally with the help from our PR team through the Porsche Newsroom. It has been exciting to see just how passionate people are and, with a very grateful heart, this is an opportunity to present every poster as a holiday gift from Porsche."
As these posters' primary purpose was for driver autograph sessions at the track as well as dealer events, the production of physical copies was stopped after the Covid-19 lockdown. However, a poster for each race was created to continue the fan-focused initiative through the remainder of the Porsche GT Team's final year in the GTLM class with the Porsche 911 RSR race car. Digital copies of each 2020 poster were made available for download and debuted each week on the Porsche Newsroom but past posters could not be viewed or downloaded. That has been remedied, offering motorsport fans, collectors as well as automotive and Porsche brand enthusiasts a complete archive of the Porsche tradition.
2018 IMSA Race Weekend Posters
Motul Petit Le Mans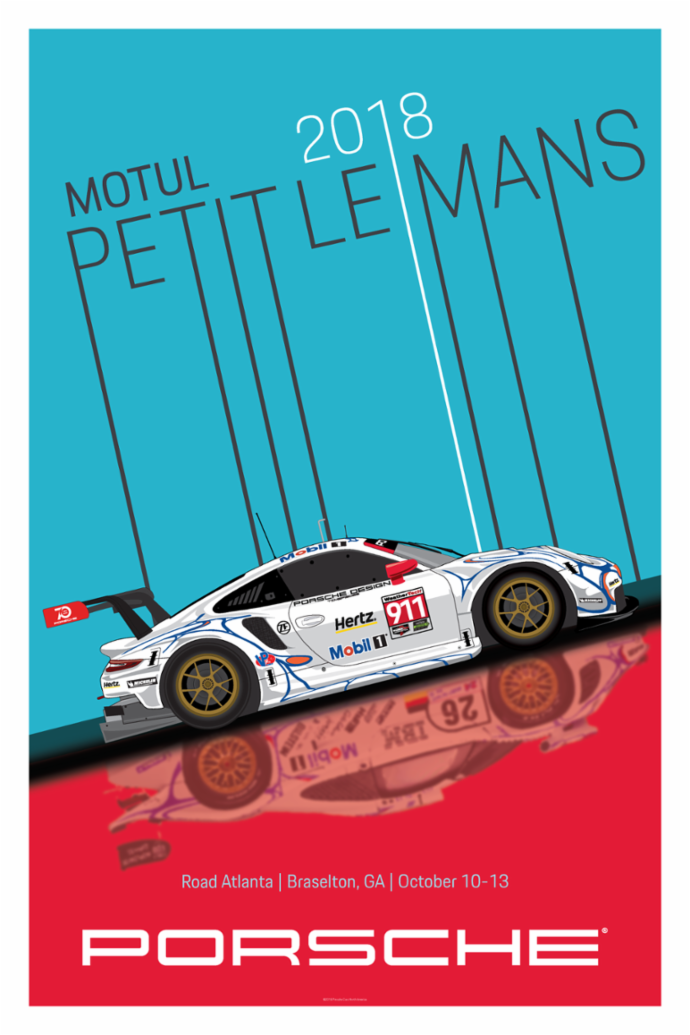 2019 IMSA Race Weekend Posters
Rolex 24 at Daytona
Mobil 1 Twelve Hours of Sebring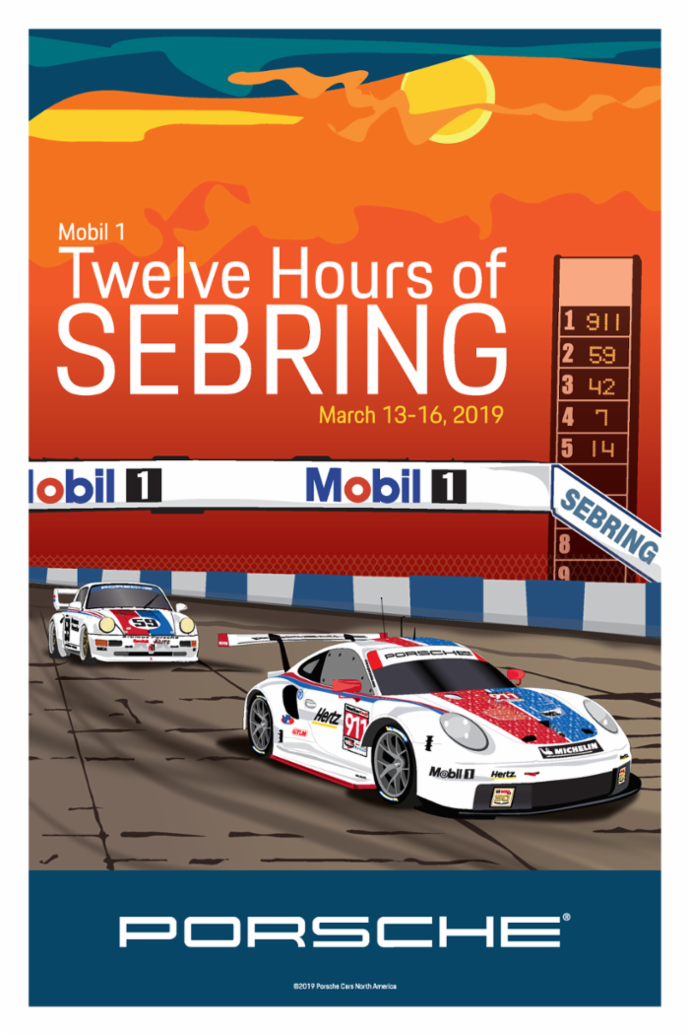 1000 Miles of Sebring - FIA WEC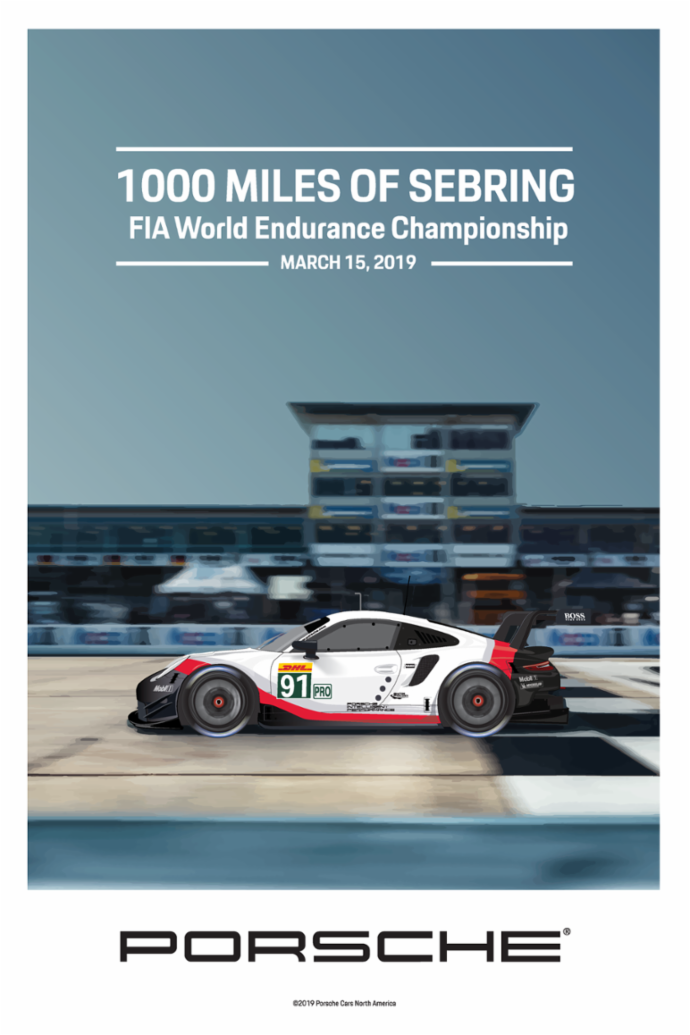 BUBBA Burger Sports Car Grand Prix at Long Beach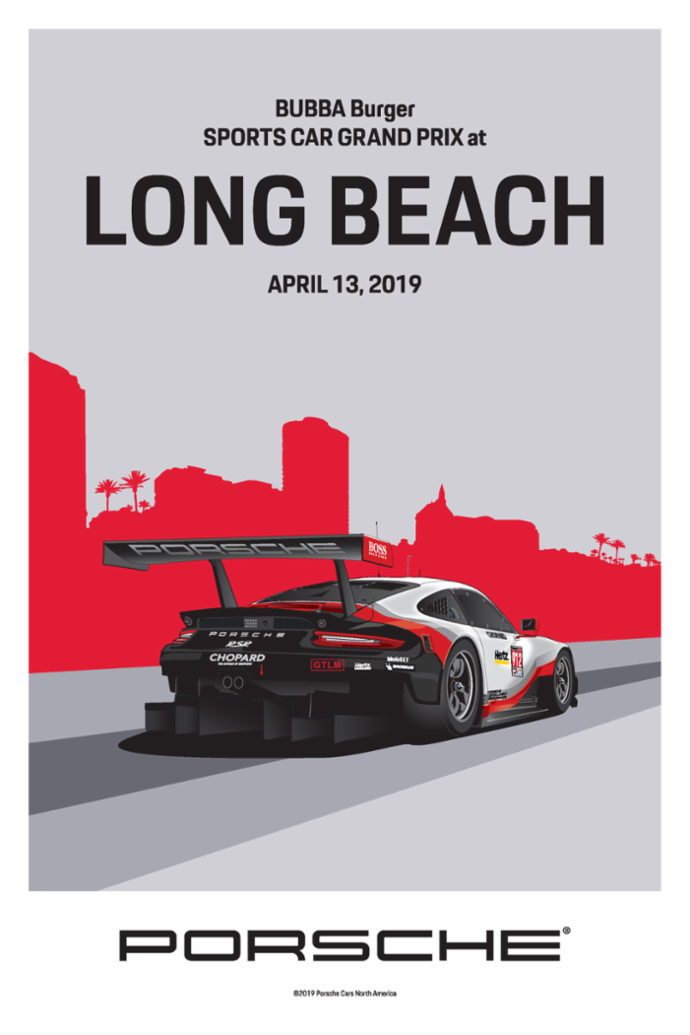 Acura Sports Car Challenge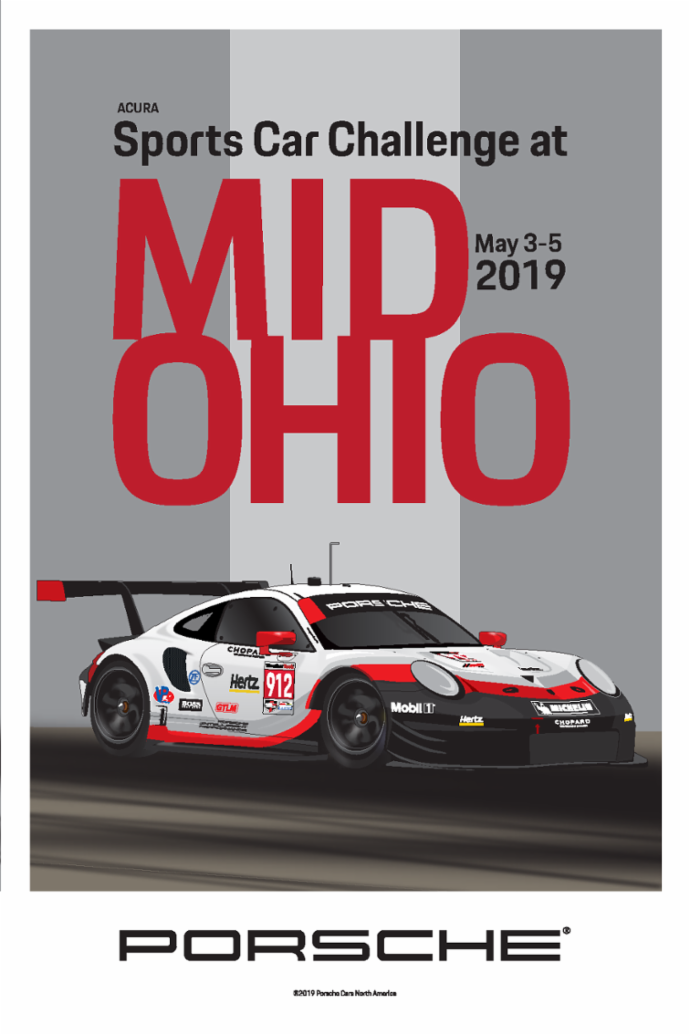 Sahlen's Six Hours of The Glen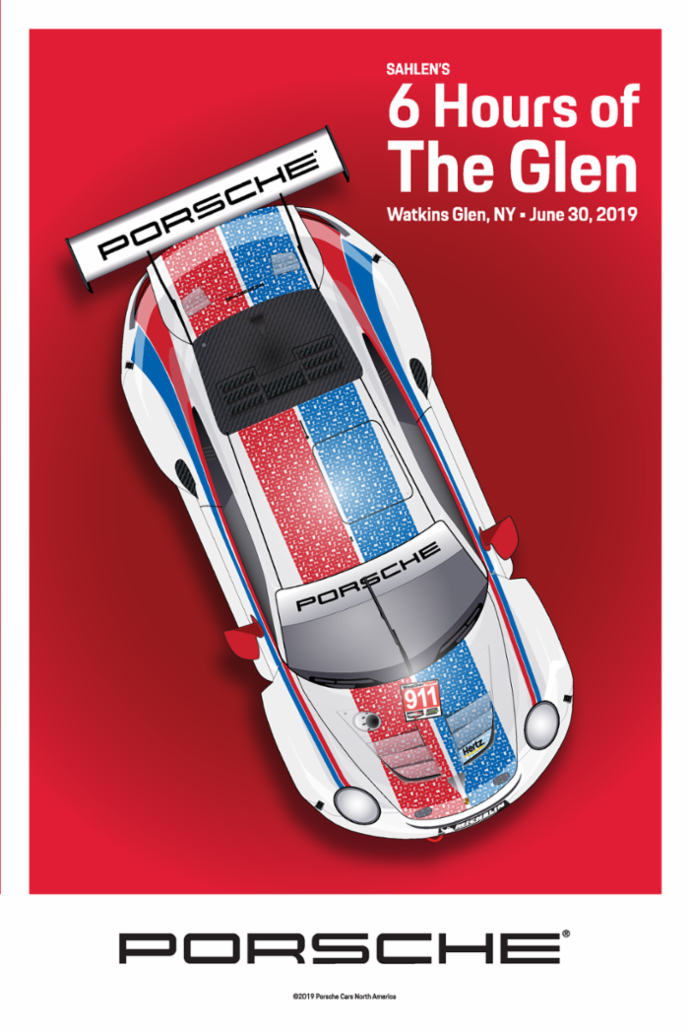 Mobil 1 SportsCar Grand Prix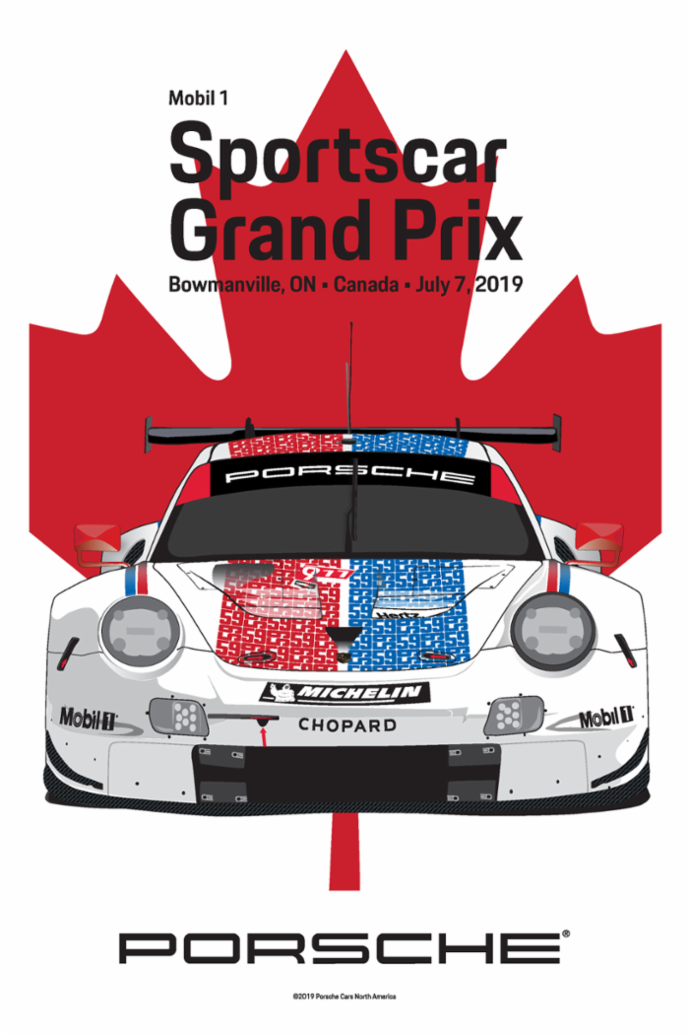 Northeast Grand Prix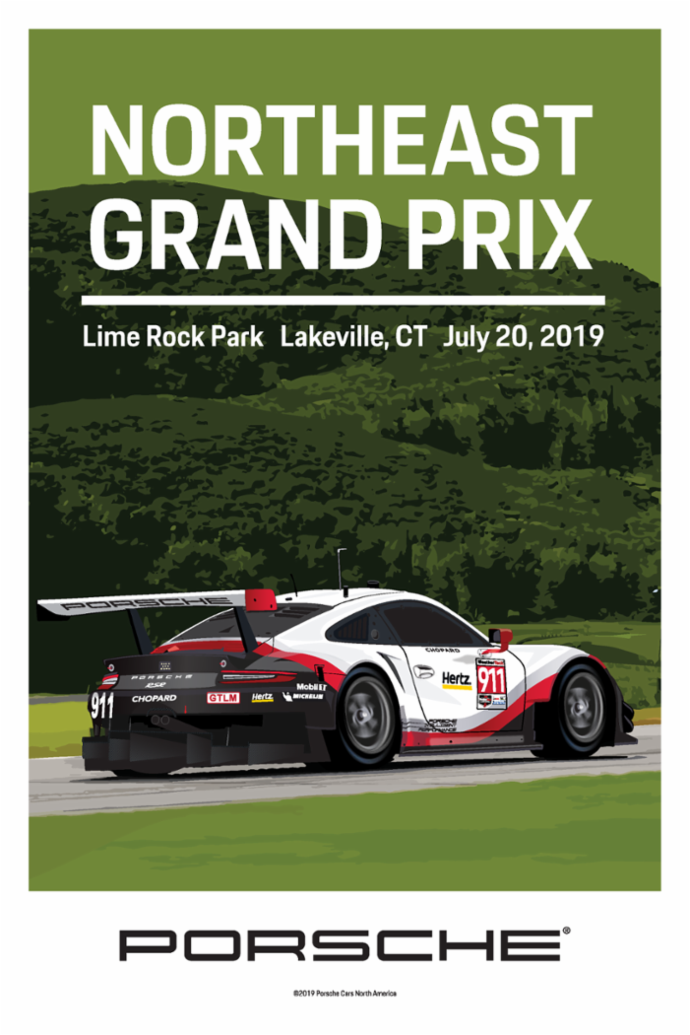 IMSA Road Race Showcase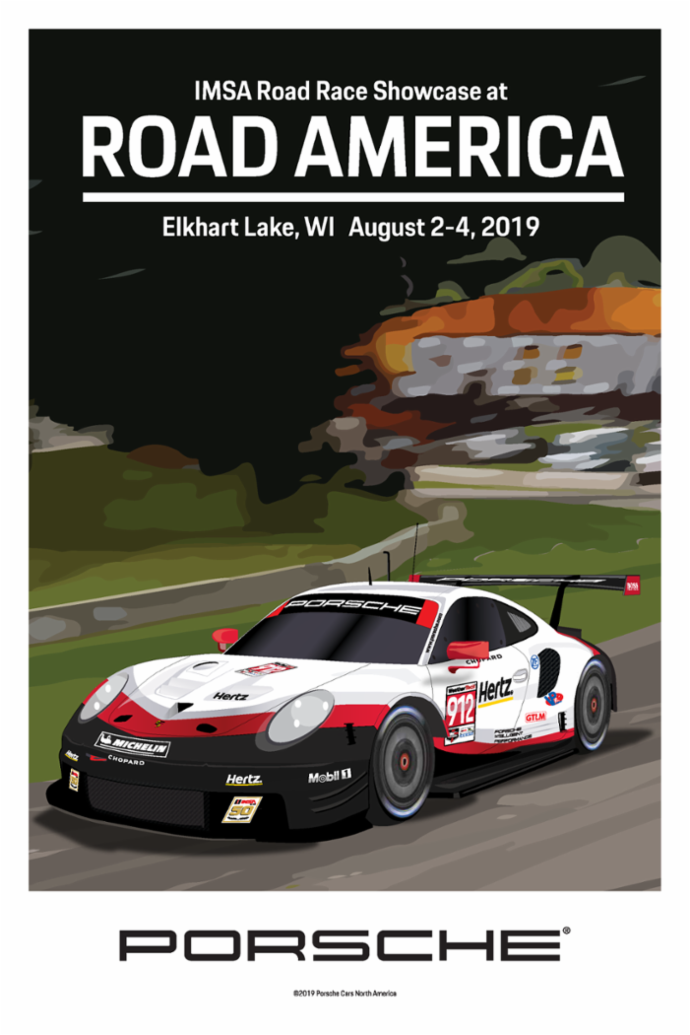 Michelin GT Challenge at VIR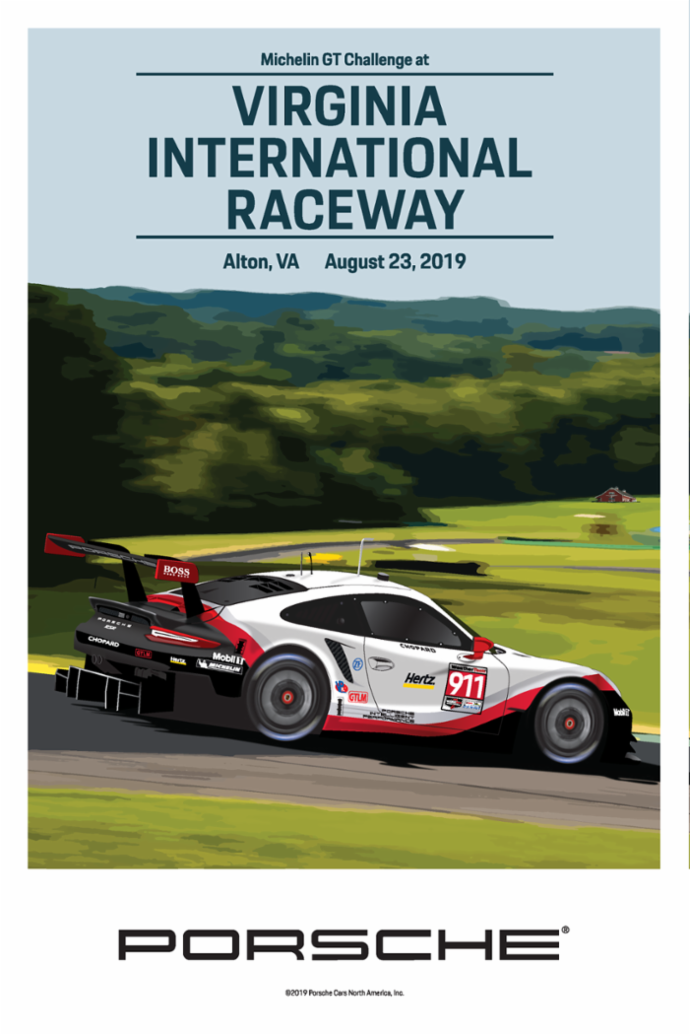 Motul Petit Le Mans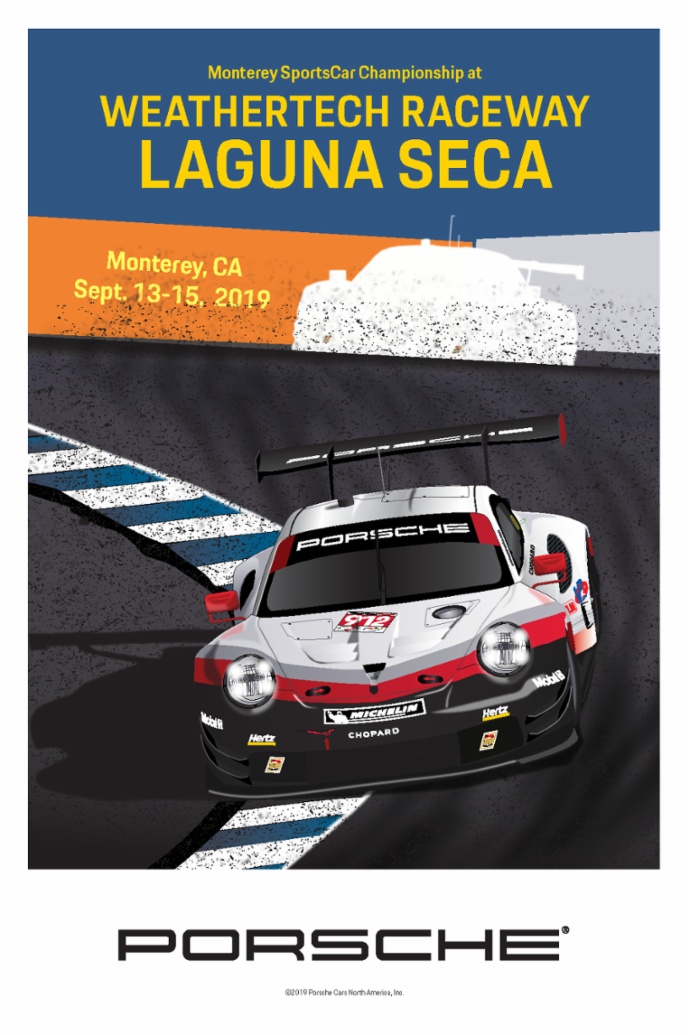 IMSA Monterey Grand Prix