Porsche Ventures, the venture capital division of the sports car manufacturer, has made a strategic investment in ZEDEDA, a leader in orchestration for the distributed edge.
ZEDEDA has been a pioneer in edge computing, developing an open orchestration framework that provides companies with the agility and futureproofing they need to digitally transform their businesses.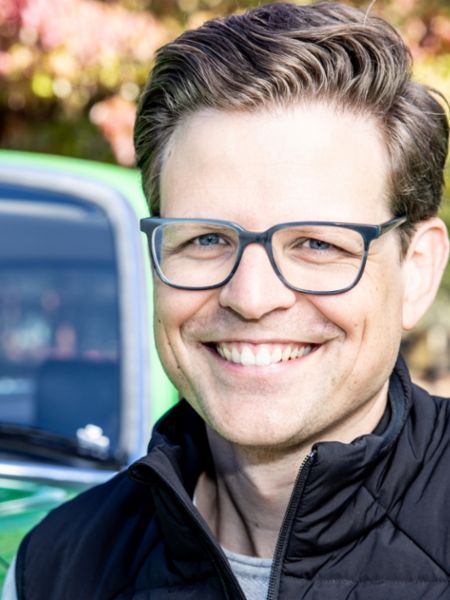 With ZEDEDA, companies have the freedom to deploy and manage any app on any hardware at scale while connecting to any cloud or on-premises systems. Furthermore, the company has contributed the industry-leading EVE-OS operating system to the Linux Foundation.
"Zededa continues to be a leader in edge computing," says Stephan Baral, Head of Porsche Ventures, USA. "It is exciting to support their work in driving efficiencies in IT."
"Modern cars are effectively data centers on wheels and need the same level of speed and security," said Said Ouissal, founder and CEO of ZEDEDA.
Porsche Ventures and ZEDEDA began working together in 2021 to explore ways that edge computing can help the automaker with data-driven vehicle maintenance. Connected vehicles create a massive amount of data every second, and automotive companies need to find ways to use manage this data at their service centers.
"As part of Porsche's commitment to innovation, the company is always looking for technology that supports our ability to generate unique and sustainable solutions," said Mattias Ulbrich, CEO of Porsche Digital and CIO of Porsche. "This extended partnership with ZEDEDA creates exciting possibilities for the automotive industry to take advantage of increased network speed and computing capacity."
About ZEDEDA
ZEDEDA, the leader in orchestration for the distributed edge, delivers visibility, control and security for edge computing deployments. ZEDEDA enables customers the freedom of deploying and managing any app on any hardware​ ​at scale​ ​and connecting to any cloud or on-premises systems. Distributed edge solutions require a diverse mix of technologies and domain expertise, and ZEDEDA provides customers with an open, vendor-agnostic orchestration framework that breaks down silos and provides the needed agility and futureproofing as they evolve their connected operations. Customers can now seamlessly orchestrate intelligent applications at the distributed edge to gain access to critical insights, make real-time decisions and maximize operational efficiency. ZEDEDA is a venture-backed Silicon Valley company, headquartered in San Jose, CA, with teams based in Bangalore and Pune, India and Berlin, Germany. For more information, contact info@zededa.com.
About Porsche Ventures USA
Porsche Ventures engages with top entrepreneurs across the globe using regional investment teams. Through its global presence with different locations in key technology ecosystems, Porsche Ventures is an active part of the international digital scene and extremely well networked. This enables promising startups to be identified worldwide at an early stage. Recent investments by Porsche Ventures in U.S. companies include Cresta, Drivably, Playbook and Rally.