In the sprawling metropolis of Bangkok, old meets new in myriad, vibrant ways. Shimmering ancient temples dot the landscape amid towering skyscrapers, bustling traditional street food stalls hawk their dishes in front of fashionable new restaurants, and every year, Porsche's air-cooled ancestry assembles with its modern descendants.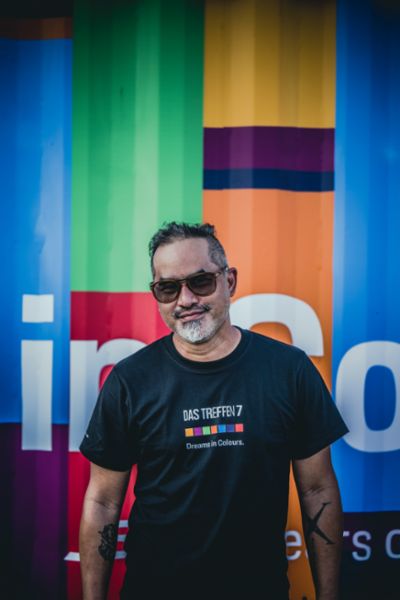 Das Treffen, or 'The Meeting' in German, not only brings all the generations of Porsche sports cars together, but also unites every generation of the Porsche community. From veterans who swear by luftgekühlt, or air-cooled, to new Porsche fans enthralled by the likes of the 918 Spyder, Das Treffen is their confluence. Born from founder Sihabutr 'Tenn' Xoomsai's passion for the brand, Das Treffen has come a long way since its grassroots beginnings in 2016. With the ever-growing Porsche community in Thailand bolstered by international fans who travel great distances to attend the event, Das Treffen has grown exponentially to become the largest Porsche gathering in Southeast Asia.
Dreams in Colours
From its vibrant people to its fiery cuisine, Thailand possesses an inimitable, colourful character. To celebrate this, Das Treffen 7 adopted the Dreams in Colours theme, paying homage to the many personalities and their differing aspirations, as well as the kaleidoscope of Porsche paint colours on display.
On the subject of dreams, take Tenn, for example. "I always had a thing for Porsche since I was a kid," he remembers. "The first Porsche I drove belonged to my father's friend. He came over to our house one day in a brand new 964, tossed me the keys and asked me to get them something to drink. I never forgot that day – the sound, the smell and the kick in the back."
Ask any of the owners or fans at Das Treffen and you are likely to receive a memorable anecdote of their first Porsche experience. Sports car dreams have been passed down from generation to generation in Thailand, as has an individuality and expression of identity that is shared by Porsche itself. No two cars are the same, every one a source of pride.
With a carnival-like atmosphere at IMPACT Speed Park in Bangkok, community spirit shone through at Das Treffen 7. From the well-known Gymkhana Zone, where Porsche owners competed in time trials, to a Kids' Driving School where young Porsche fans honed their skills, Das Treffen 7 was indeed for every member of the Porsche family. Tenn's vision for Das Treffen is well and truly alive. "The most important thing I learnt that day," he recalls of that first moment in a 911, "is that the best way to enjoy a Porsche is to share it. Since then, that is what I tried to do – to share my passion with my friends and fellow enthusiasts."
2023: A milestone year for Porsche
This year, Das Treffen took on special significance: As the company celebrates 75 years of Porsche Sportscars, 2023 also marks the 60th anniversary of the iconic Porsche 911, as well as 30 years of Porsche in Thailand. Over the past three decades, Porsche has found its way into the hearts of the Thai people, and likewise, Thailand has found its way into the heart of Porsche. To commemorate this special anniversary, Porsche Thailand unveiled a vibrant art installation at Das Treffen 7, bearing the seven colours of the week in Thai culture.
To add to the celebratory mood, the 911 contingent at Das Treffen received special attention with rare and sought-after models on display, including a 911 Speedster in a Paint-to-Sample Oak Green Metallic and a classic 911 F-Series in Burgundy Red. Porsche and Thailand: celebrating heritage, yet forward-looking, innovative and bursting with colour. Das Treffen 7 was truly a celebration of Dreams in Colours and the perfect way of marking the start of a vibrant year ahead.