When Lesleigh Jermanus stepped out on the runway at this year's Afterpay Australian Fashion Week, it was, in her words, "a personal and collective dream come true." It was also the third summit on her climb to the top of the fashion industry. As a winner of the National Designer Award and the 2022 Australian Fashion Laureate's Emerging Designer of the Year, she was now headlining the Australian fashion industry's pinnacle annual event with her ALÉMAIS Opening Runway Show presented by Porsche. It was the peak of a journey rich in inspiration that began with childhood memories watching her mother slowly make clothes on an old Singer sewing machine. "It was always something with big puffy sleeves and a big peplum skirt or something quite wild," she says. "I loved it and cherished it. I used to wear it over and over and I never connected it to the idea of fashion."
It was a valuable grounding. "She taught me about slow design and slow make."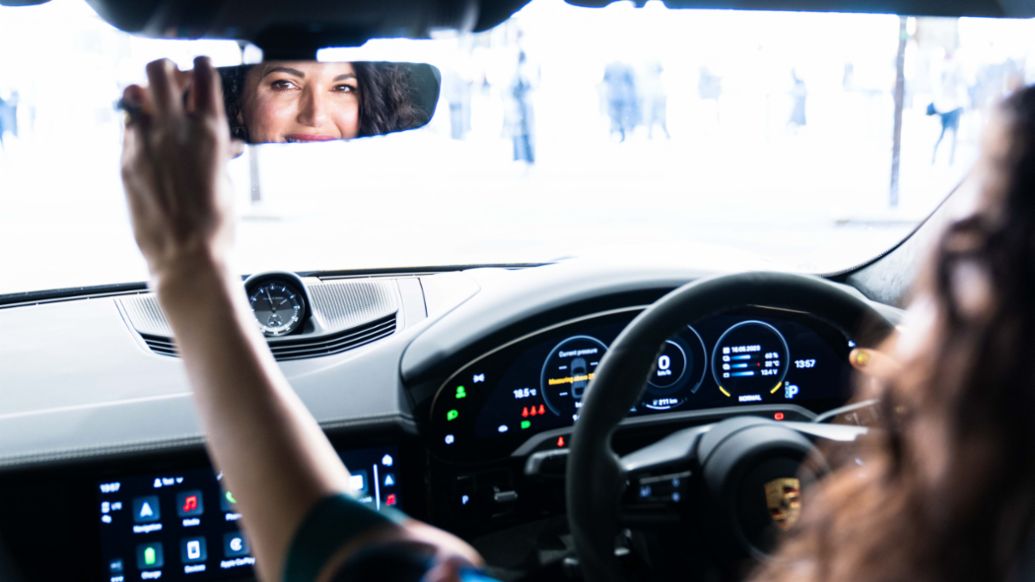 Two stories, seven decades apart
From the small Austrian town of Gmünd, Ferry Porsche sparked the birth of a brand and an international success story when he realised his dream of a sports car in 1948. Despite the uncertainty of that time, he forged ahead, giving rise to the Porsche 356 'No. 1' Roadster.
More than 70 years later, on the other side of the world, a remarkably similar story emerged.
At the depth of the widespread lockdowns caused by the onset of the global COVID-19 pandemic, Sydney-based Fashion Designer Lesleigh Jermanus found herself at an unexpected junction.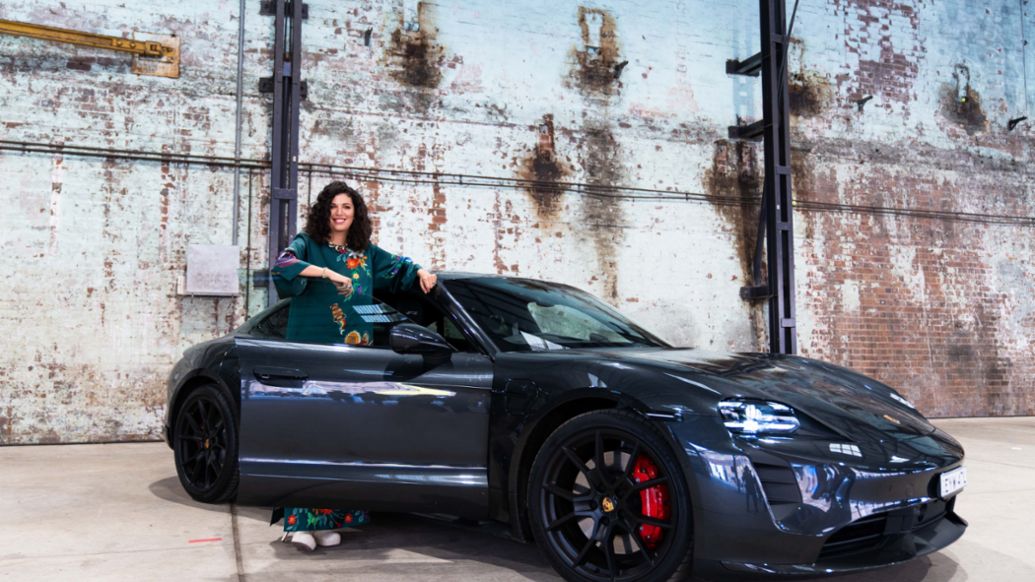 "It was March 2020 and the pandemic had hit," she says. "I had been made redundant from my job and I was left asking what am I going to do now? I had two options: I could wallow in the misery of oh, no, I've lost my job, or I could roll up my sleeves and make something of this situation."
This wasn't Lesleigh's first professional road block. In an industry where creativity and drive are fundamental to achieving any success, the seasoned fashion designer knew how to navigate the barriers. But this time it was different. She was going to start from scratch.
"I had 20 years of industry experience. I'd worked really hard to get this far. But I knew this was right. It felt right."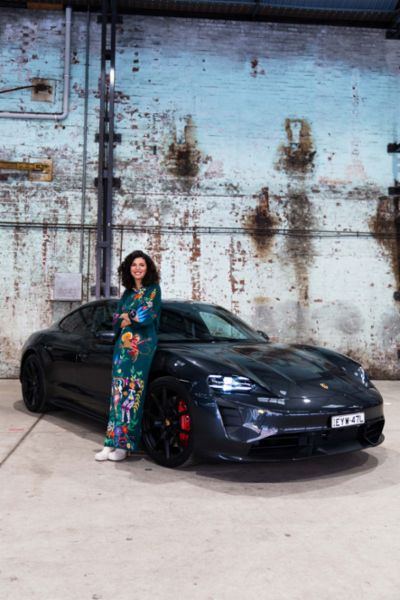 And there was good reason behind that feeling. The former head designer at Zimmerman had built long-term relationships with industry suppliers around the world. But instead of approaching them to get started, they began calling her.
"They reached out to me saying they suddenly had abandoned goods and fabrics because of pandemic-induced order cancellations. They were stuck. They asked me, Can you help? Can you design some things?
"I just rolled up my sleeves and gave it a go. It was a chance to celebrate the many wonderful creatives I'd met along the way in my career, and create something that felt really good."
Making that a reality brought together the best people in Lesleigh's creative world. Establishing her own label meant drawing on her deepest creative and personal reserves.
"Sometimes you just have to back yourself," she says, adding she needed the extra push from those around her to make the steep climb.
"It takes some serious courage to put yourself out there. My partner pulled out unicorn wings, put them on my back and said 'You need to fly'. This is your time."
She flew, higher and further than many expected. And she marked that time in August 2020 when she co-founded ALÉMAIS, which is today sold through 250 retailers in 32 countries.
Purpose and integrity
Lesleigh is quick to reply when asked to summarise her vibrant creations in three words: "Eclectic, artful and wearable." It's a blend that creates immediate appeal. Her works are already regarded as Collection Classics, sought after for their feel-good style.
"After all these years, everyone talks about how good clothing makes them feel, that it's always joyful."
Also underpinning their global appeal is their thoughtfulness. Creating them involves a considered craftsmanship rarely seen in the fashion world.
"From the beginning we took the view 'if we're taking a little bit from Mother Nature, we have to give something back'. We work closely with Ecologi to help achieve this. For example, we fund the planting of a tree for every garment we sell. For last month's Afterpay Australian Fashion Week event, we planted a tree for every guest who attended. To-date, ALÉMAIS has planted just over 200,000 trees, all traceable online at ecologi.com/alemais."
"From the beginning we took the view 'if we're taking a little bit from Mother Nature, we have to give something back'." Lesleigh Jermanus, Co-founder and Creative Director, ALÉMAIS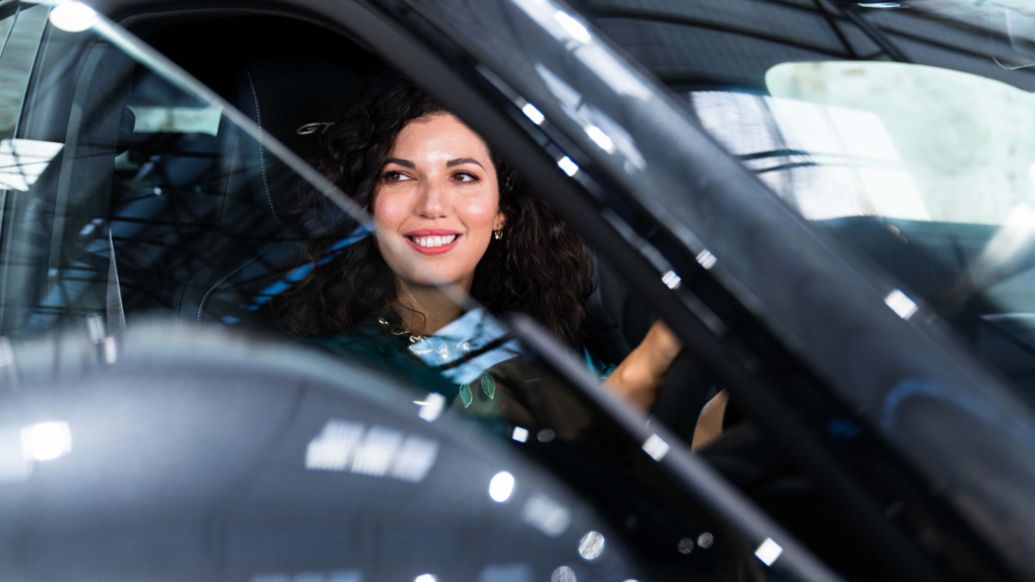 ALÉMAIS' sustainable practices are also embedded in its garments. Recycled sequins are used. This bypasses the need to create more plastic. At least half the cotton used in ALÉMAIS garments is organic. Bio-based leather comprising 70 percent corn starch and wood pulp is used as a leather alternative. Lesleigh even uses a specially made fibre based on oranges:
"60 percent of oranges tend to be discarded and this material is turned into an orange fibre mixed with a sustainable viscose. It's a great alternative to silks and cottons."
ALÉMAIS has quickly become known for its beautiful designs and craftsmanship, backed by a desire to reduce environmental impact. It's also become synonymous with artisanal quality. The collections' expert levels of finish indicate the care taken in their construction.
"You can see the time it takes to work on this," she says, pointing to the beading on one of her creations. "It takes a very skilled eye; we're talking about artisans whose years of skill are family traditions, which are passed down along generations."
ALÉMAIS has quickly become known for its beautiful designs and craftsmanship.
Porsche parallels
Lesleigh's Porsche-like approach has a strong focus on design excellence with a sustainable future.
"There's a natural synergy between our two brands, one that's underlined by Porsche's electrification plans and signature styling."
And when she turns to the topic of motivation, the parallels become closer.
"Ferdinand Porsche started with big dreams. Alongside our commitment to innovative design and sustainability, we also started with big dreams. From the very beginning it was important I shared my dreams with my team, and I asked them to share theirs, too. Today we all write them down together. Dreams are an important part of the development of personality, and this is certainly the case with ALÉMAIS."
"When I look at Ferry Porsche's first 356 Roadster I can see the path his creative spirit took. His dream sportscar will always occupy a special place in design history. It gave rise to 75 years of innovation and joy for so many people. But for me that special car embodies 'slow design and slow make', the essence of creative success my mother taught me all those years ago."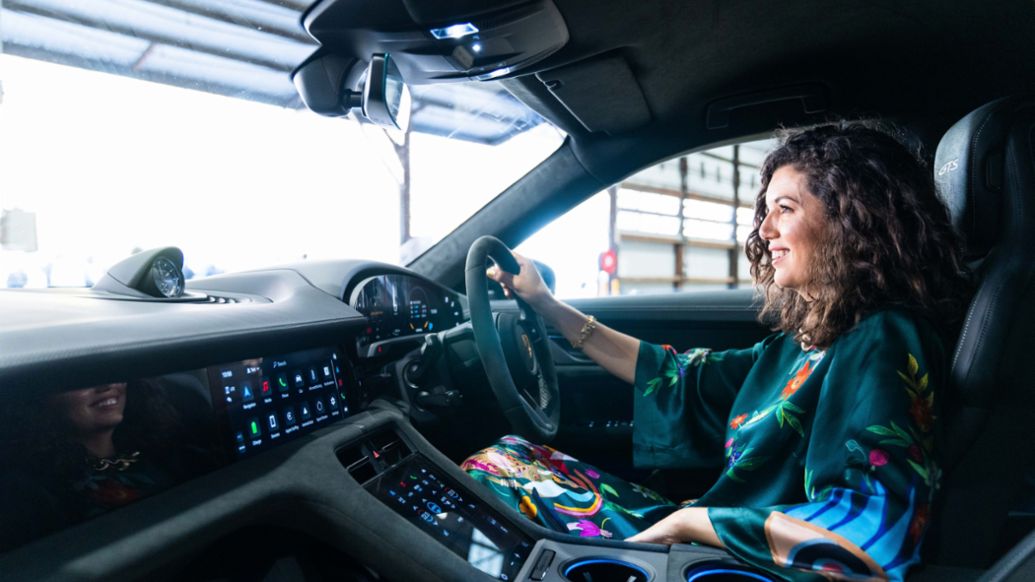 Info
Visit alemais.com to discover more about ALÉMAIS and Lesleigh Jermanus.
Images: Camber Collective