The newly opened Porsche Centre Perth is an architectural showcase. Built to accommodate growing customer demand, this world-class facility expresses the latest in Porsche's retail and brand experience design.
Located in Osborne Park, just 15 minutes from the Perth CBD, Porsche Centre Perth's spacious and sophisticated showroom offers an immersive environment for owners and guests.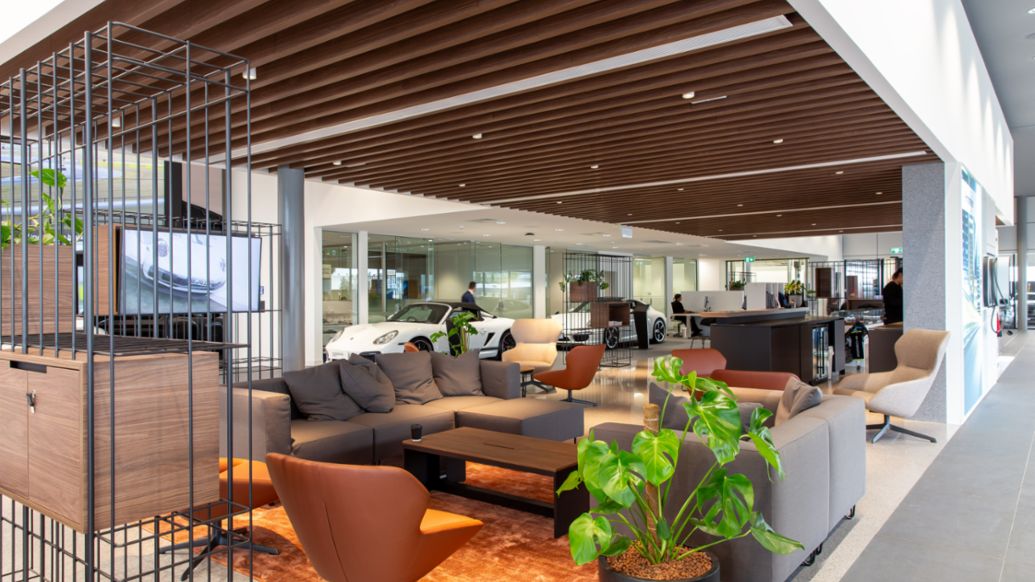 Visitors can explore Porsche's latest models and create their dream sportscar using one of the many digital car configurators. Themed Consult Rooms and private Delivery Bays make the Porsche ownership experience enjoyable and memorable, which is also made transparent thanks to a visible state-of-the-art workshop.
The all-new Porsche Centre Perth also features a fully catered Porsche Café Lounge.
"As a Destination Porsche venue, Porsche Centre Perth is the perfect place for Porsche owners and enthusiasts to gather. This is the home of Perth's Porsche community." Daniel Schmollinger, MD and CEO or Porsche Cars Australia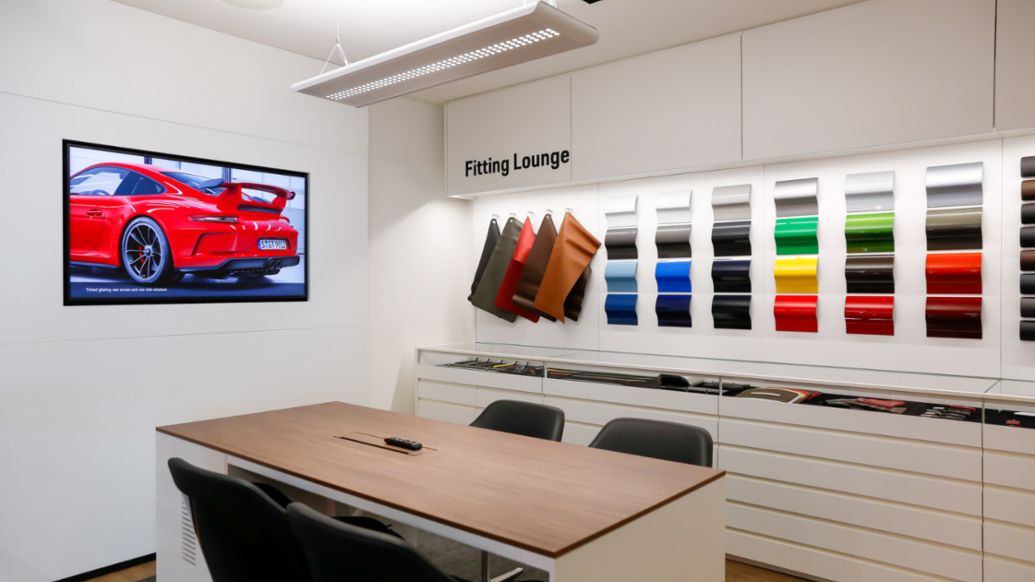 Destination Porsche
Porche Centre Perth has been designed and built according to the Destination Porsche architectural concept, making it the second Official Porsche Centre of this kind in Australia.
The Destination Porsche concept emphasises Porsche's brand experience and inspiration. It also highlights the use of digital media for individualised communication.
This unique design focusses on creating the ideal gathering place for the Porsche community, appealing to owners, guests and passionate Porsche fans.
"It is exciting to open Australia's newest Destination Porsche centre," said Sam Hodges, Dealer Principal at Porsche Centre Perth. "It's a privilege to represent the next generation of Porsche sportscars in Perth and redefine the Porsche experience for owners, enthusiasts and customers.
"Porsche Centre Perth commenced more than 20 years ago and has a very supportive local community. This year marks Porsche's 75th anniversary and we look forward to welcoming everyone – our customers, supporters, and all motorsport enthusiasts – to the new home of Porsche Centre Perth in Osborne Park, Western Australia's central Porsche hub."
Previously located in Nedlands, Porsche Centre Perth is now situated at 460 Scarborough Beach Road Osborne Park, just 15 minutes from the Perth CBD.
Porsche Centre Perth's Sales, Service and Parts departments are open and ready to welcome customers.
A public open day to officially celebrate the opening of Porsche Centre Perth and 75 years of Porsche is scheduled for Saturday, 22 July 2023.
Info
Visit Porsche Centre Perth online to discover more.