Porsche has received the MOTOR Performance Car Of The Year award on 16 occasions. Thirteen of them were won by a variant of the 911 and this is the sixth time a 911 GT variant has received the accolade.
What the judges say
Andy Enright, Editor, MOTOR Magazine
"How capable is the GT3? Every judge could lap faster in this than Walter Röhrl in a 997 GT3. Let that sink in."
Cameron Kirby, Deputy Editor MOTOR Magazine
"Luffy appeared around the last corner in the GT3 and was clearly going way faster than everything else."
Bernie Quinn
"The rear end feels like the tyres are two feet wide. Unbelievable levels of grip with no squidge."
Alex Affat
"Turn-in on corner entry feels almost telepathic such is the responsiveness of its razor-sharp front end."
Trent Giunco
"Given how the GT3 drives on track, you'd think your fillings would rattle out on road, but no."
Warren Luff
"I loved the gearbox in the GT3. Just flick it and it'll jump gears. How are they ever going to improve it?"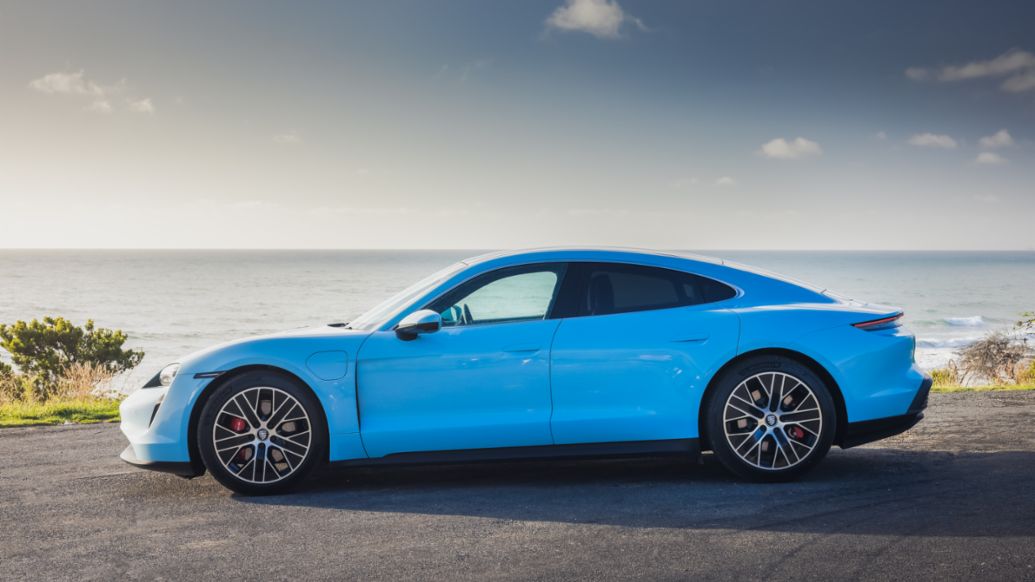 Taycan wins Drive's Best Electric Vehicle over 100k
Earlier this month the Porsche Taycan won the Drive Best Electric Vehicle over 100k award.
"With an eight-variant range spanning the regular four-door sedan and high-riding 'Cross Turismo' wagon, the Taycan offers a futuristic and future-proof EV with the soul and engagement you expect from the Porsche badge," says Drive.com.au.
"Quality in construction, and of materials used, is top-shelf with the Taycan able to do everything you can imagine from an electric car, each and every time you drive it."