The arrival of Porsche's first electric vehicle in Australia, the Porsche Taycan is more than a new chapter in the German sportscar maker's history; it's proof that a commitment to an electric future now comes with the luxury perks of premium Porsche Destination Charging stations you can find with ease around Australia.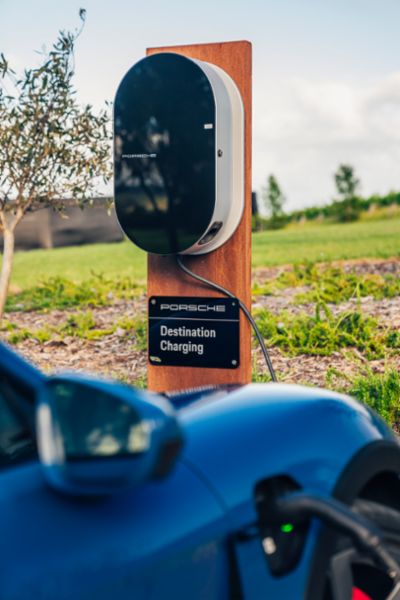 Mitolo Wines, a 45-minute road trip from Adelaide's CBD to the McLaren Vale region, is the latest premium destination where customers will find two newly appointed free charging stations.
"To be able to offer Porsche Destination Charging at our winery aligns with our philosophy of reliability and quality first." Frank Mitolo
Porsche Cars Australia is delivering on its pledge to be there for customers when you next take your road trip - and the higher demand for electric charging stations means you'll be able to do so from premium wineries and other luxury destinations too.
Mitolo's McLaren Vale cellar door and Little Wolf Osteria restaurant, which opened in 2017, is now the perfect place to recharge the Porsche Taycan while you relax with family and friends.
"To be able to offer Porsche Destination Charging at our winery aligns with our philosophy of reliability and quality first. We want those people driving these cars to know they can rely on us as a destination to come and dine and charge with a peace of mind," says winery owner Frank Mitolo.
The Adelaide businessman took the new Taycan Cross Turismo for a test drive at the winery.
"Porsche has jumped into the electrification market and done it so well. Visually, the new electric car and the technology is top notch," Mitolo says.
The new four-door electric vehicle is certainly changing our perception of what makes a sportscar just that.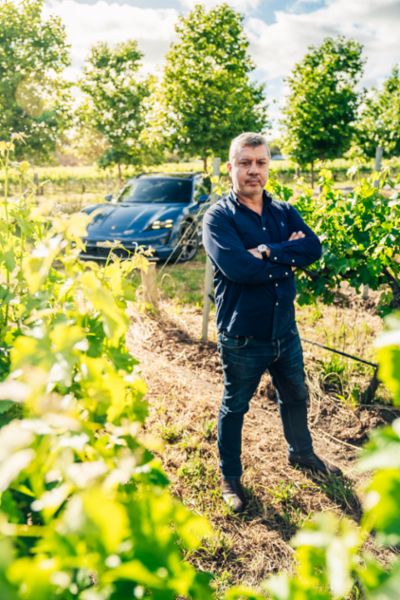 According to Mitolo, the Taycan range doesn't compromise on the sporting edge that the brand is known for. In fact, Porsche has muscled in on the EV scene with a luxury vehicle that's ticking all the boxes for Porsche loyalists.
Porsche Destination Charging is a premium offering from Porsche Cars Australia aimed at customers who can count on these premium destinations to find all their charging stations needs when it comes to their electric and plug-in hybrid vehicles.
Mitolo owns several Porsche sports cars [including a GT3 Cup Car] which he takes out on track days, and says test driving the electric Taycan 4S Cross Turismo was equally impressive.
His Porsche passion began seven years ago when he purchased a mid 1970s 911 SC.
Two years ago, he added a Porsche 911 GT2 RS.
"I love my 911 SC. It's a focused and fun car to drive and sure it's 30 years old, but it's a pleasure to jump in and you get that great driving experience."
So how does a classic Porsche from yesteryear compare with the new Taycan electric vehicle? Mitolo has plenty to say about the experience behind the wheel.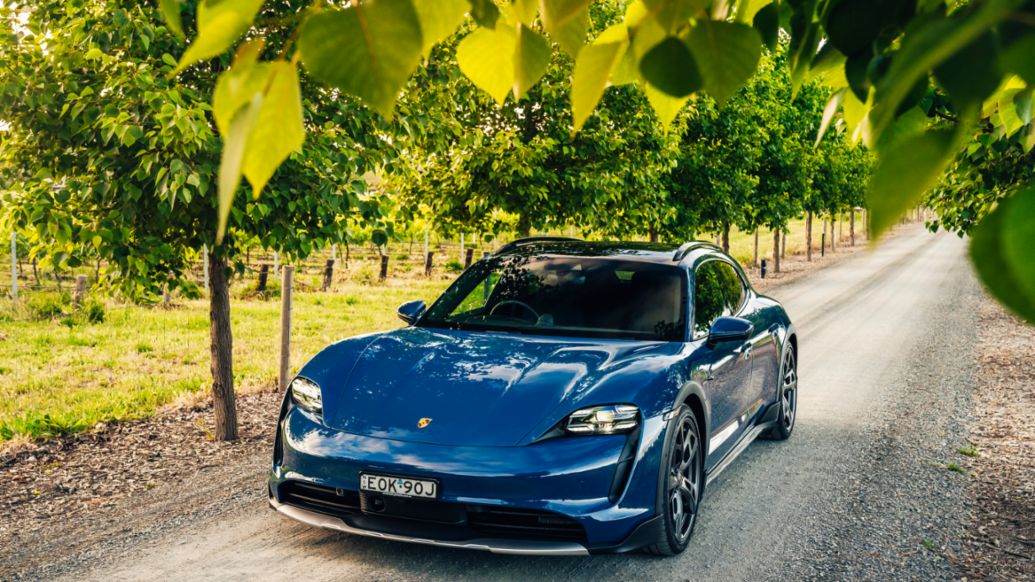 "I did have reservations about electric cars, but having driven the Taycan it has completely changed my perception to a positive note," Mitolo says.
"It's so powerful. Those first few starting seconds you're on a wild ride. It doesn't slip or fight and it shoots off like a rocket.
"Porsche aligns with our philosophy nicely, so this partnership makes perfect sense for our business." Frank Mitolo
"You won't understand it until you've driven it yourself. It's different to an internal combustion engine in terms of the way it gets powered down. It's quite exhilarating."
He says the electric vehicle is all comfort with opulent interiors. With plenty of Porsche charging destinations to be found, owning one you can take for long distance drives make the commitment even clearer.
"Even though the Taycan is a four door, it doesn't look like that. It has the convenience of being a sedan, but also has a beautiful panoramic sunroof that goes from front to back and makes you feel sporty. It's like you're inside a coupe and it doesn't detract from the driving experience at all," he says.
Since the mid-'90s, Mitolo Wines has become known for its shiraz, and reimagining of Italian styles like Sangiovese, Montepulciano and Vermentino. The family business is known for its commitment to quality as much as it is a destination for impressive Italian fare and wines.
Four years ago, they unveiled a multi-million dollar architecturally designed cellar door and restaurant, bringing a curated Italian charm to the McLaren Vale region. In keeping with their key point of difference, they're amongst the first South Australian wineries alongside The Louise and Hentley Farm in the Barossa region, to offer a Porsche charging destination – giving you plenty of reassurance to visit in comfort.
"Porsche aligns with our philosophy nicely, so this partnership makes perfect sense for our business," Mitolo says.
"Taycan drivers don't need to worry about where they can charge their Porsche while on the road, they can count on us."
Info
Author: Jane Rocca
Images: Daniel Kalisz