On these very special days, the dynamic potential of your Porsche can be exploited in safety, without the restrictions of normal road conditions, or the worry of other road users.
"Porsche are big on getting you to utilize your car and as part of that we have an Advanced Driver Training program, which we offer Australia wide," says Porsche Chief Instructor Luke Youlden.
"It's an opportunity to bring your own car, be it a 20 year old 911 or a brand new Taycan, to a purpose-built race track."
Engineered for high performance on a racetrack and with the kind of responsiveness, intelligence and emotional power that simply demands to be used, as every owner knows, a Porsche is unlike any other car on the road. And on these days, racetracks throughout Australia are devoted to giving full voice to the genius of the Porsche difference.
"I'm glad that I'm here," says Taycan owner Caitlyn.
"I just want to crack the stereotype, that women can enjoy their vehicles. Go out, have a bit of fun and learn what their vehicles can do for them as they drive. Because the driver is the one taking control of the vehicle. It is scary and enjoyable at the same time."
"It's a very safe environment, so if you need to push your limit, here is the place to do it."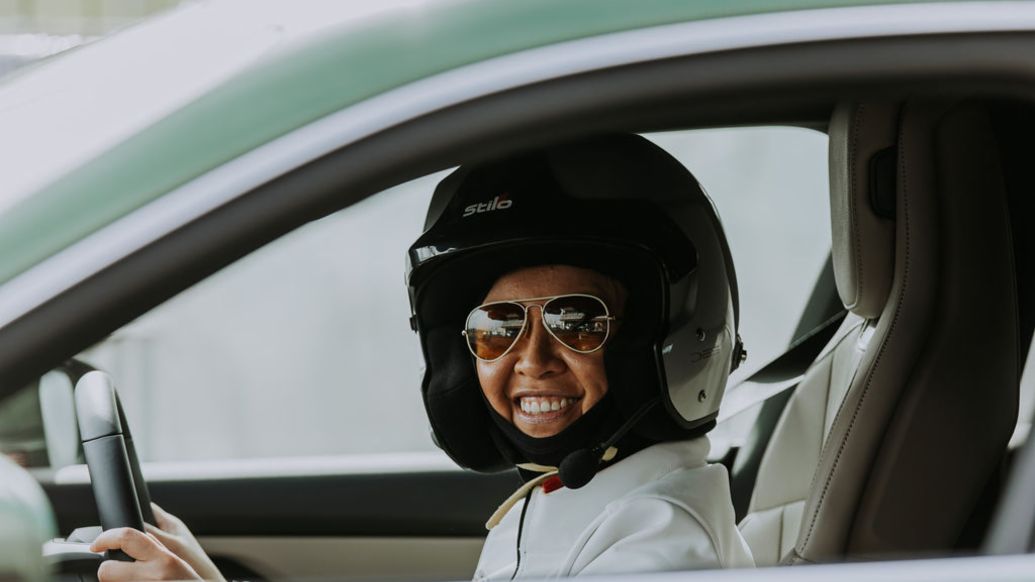 Knowledge is Power & Safety.
A small amount of learning, in safe driving conditions, can open up a whole new world of experience which the limitations of ordinary driving conditions will never reveal.
Your Porsche is a high performance sports car, built to be driven well. The Porsche Advanced Driver Training is a short course in understanding the car's potential. The skill-focused, purpose-built driving training is designed to test you, as a Porsche driver, and the famed functionality of your own Porsche in a safe environment.
On each course, we are able to simulate (in safety) the kind of situation which may arise in a crisis – for which you may have had no 'hands-on' experience. You'll leave with the knowledge to react better in any situation, from the daily drive to emergencies.
Under the guidance of the certified Porsche Track Experience Instructor Team, led by Bathurst winners Tomas Mezera and Luke Youlden, participants will learn how to safely extract the maximum enjoyment from your drive experience.
It is a wonderful and exciting opportunity to meet like-minded Porsche owners and explore the driving dynamics of their Porsches together.
Info
For more information and to book click here.