The 70-year-old Victorian made a bold call in his 20s to pursue his dream of competing in cars. Taking extended lunch breaks from his plum accountancy role at Stephen Dattner's famous Melbourne furrier business, Fitzgerald would jump in his road car, a 1974 Porsche 911 S 2.4, and whip over to Calder Park.
There, he sought tuition from Bob Jane and Frank Gardner at their driving school, and the fate of his next half century was set.
Using his 911 S road car, Fitzgerald joined the Porsche Car Club and competed in sprints as well as club competition, and soon after, felt he was ready to take the next step.
In 1977, he bought the ex-Pete Geoghegan Laurex Porsche. The normally aspirated, 2.9 litre Carrera was a real racing weapon, competing in the Australian Production Sports Car Championship against the likes of then Porsche importer Alan Hamilton.
Fitzgerald soon bought his next Porsche race car, the Bruce Spicer-owned 3.0 litre Carrera RSR. It was a car that, in a variety of configurations, he raced and owned for close to a decade.
Pitted against the likes of Alan Jones, Allan Grice, Jim Richards, Colin Bond and young charger Brad Jones, Fitzgerald finished second in the 1985 Australian GT Championship.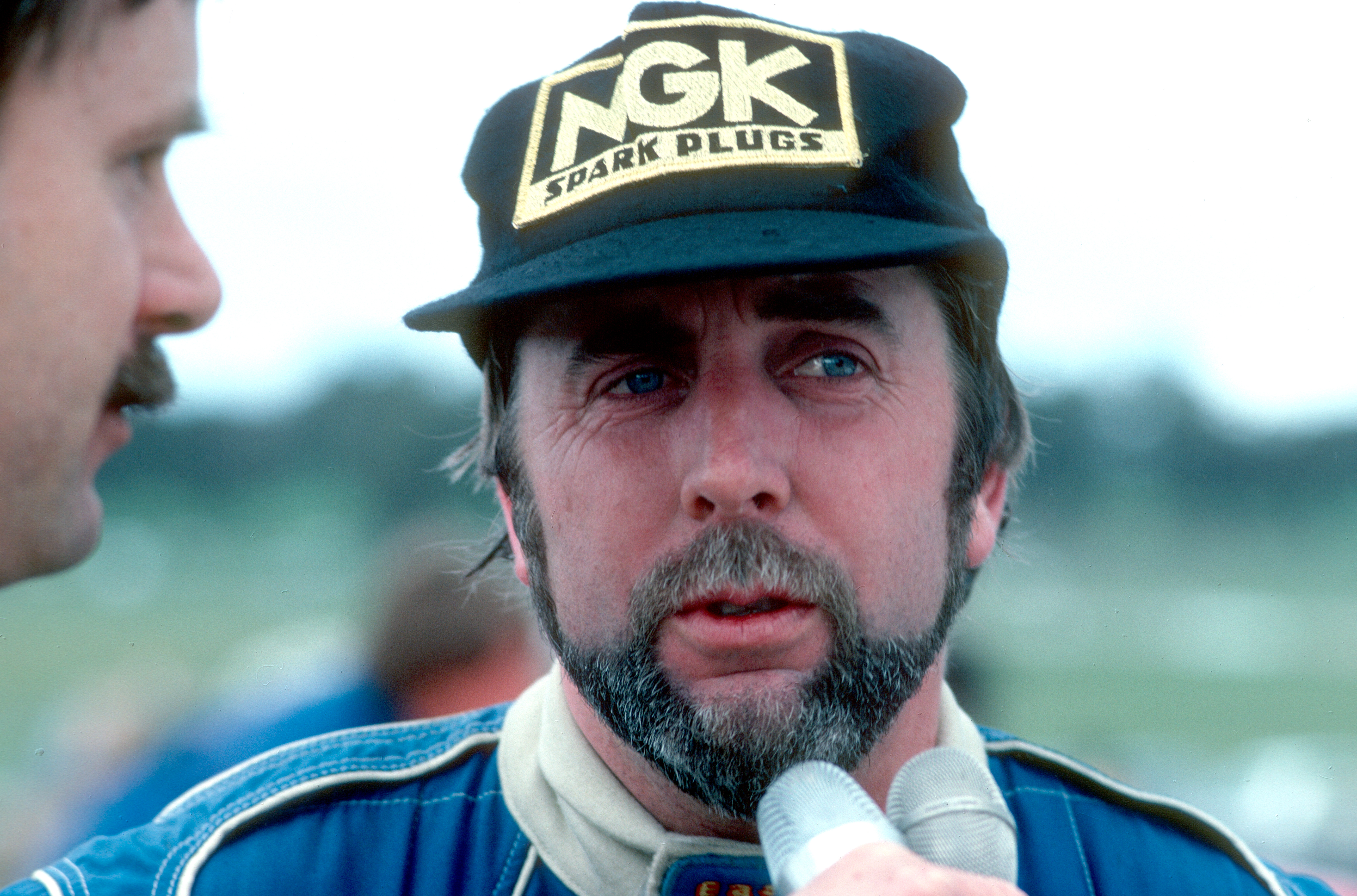 Seasons changed, different production-based race cars flowed through his garage doors, and after winning the 1990 Porsche Cup class, Fitzgerald had firmly engrossed his racing allegiance with Porsche.
He established his own racing services operation in 1993, specifically catering for his racing endeavours, and a growing base of Porsche customers.
He headed up the marque's attack on the 1993 Bathurst 12 Hour with a pair of smart 968 Clubsports, going agonisingly close to victory against the Mazda RX7s, only to be disqualified for a wheel technicality.
He would have to wait until 1997 to secure his next major accolade in a Porsche, winning the Australian GT Production Car Championship in his Porsche 993 RSCS, sporting the famous blue and green colours of Falken Tyres.
When Carrera Cup arrived in Australia in 2003, Fitzgerald was one of the first customers to snap up the new 911 GT3 Cup Type 996, finishing third in the title behind Jim Richards and Marcus Marshall.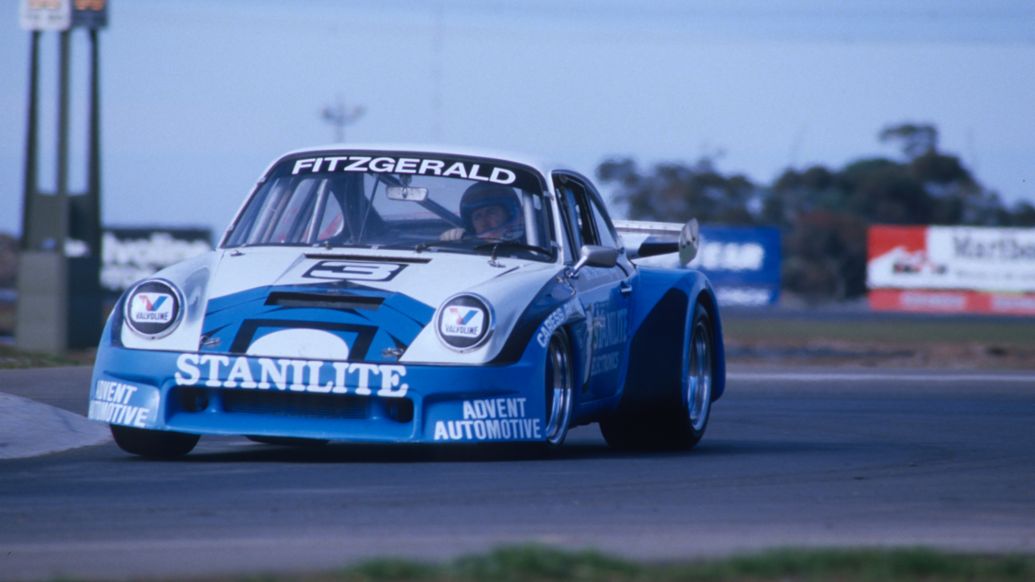 Even when he called time on regular Carrera Cup racing, he continued to enter multiple cars in the popular one-make class for young stars or gentle racers, sharing his almost unrivalled experience and knowledge of Porsche.
And in his mid-60s, just before being diagnosed with an aggressive bowel cancer, Fitzgerald competed in the Porsche Sprint Challenge class.
Still running his racing services business and fighting 'The Big C', you'd think that Fitzgerald's life should be contested in the slow lane, but It's not. He continues to drive and race where time and health permits.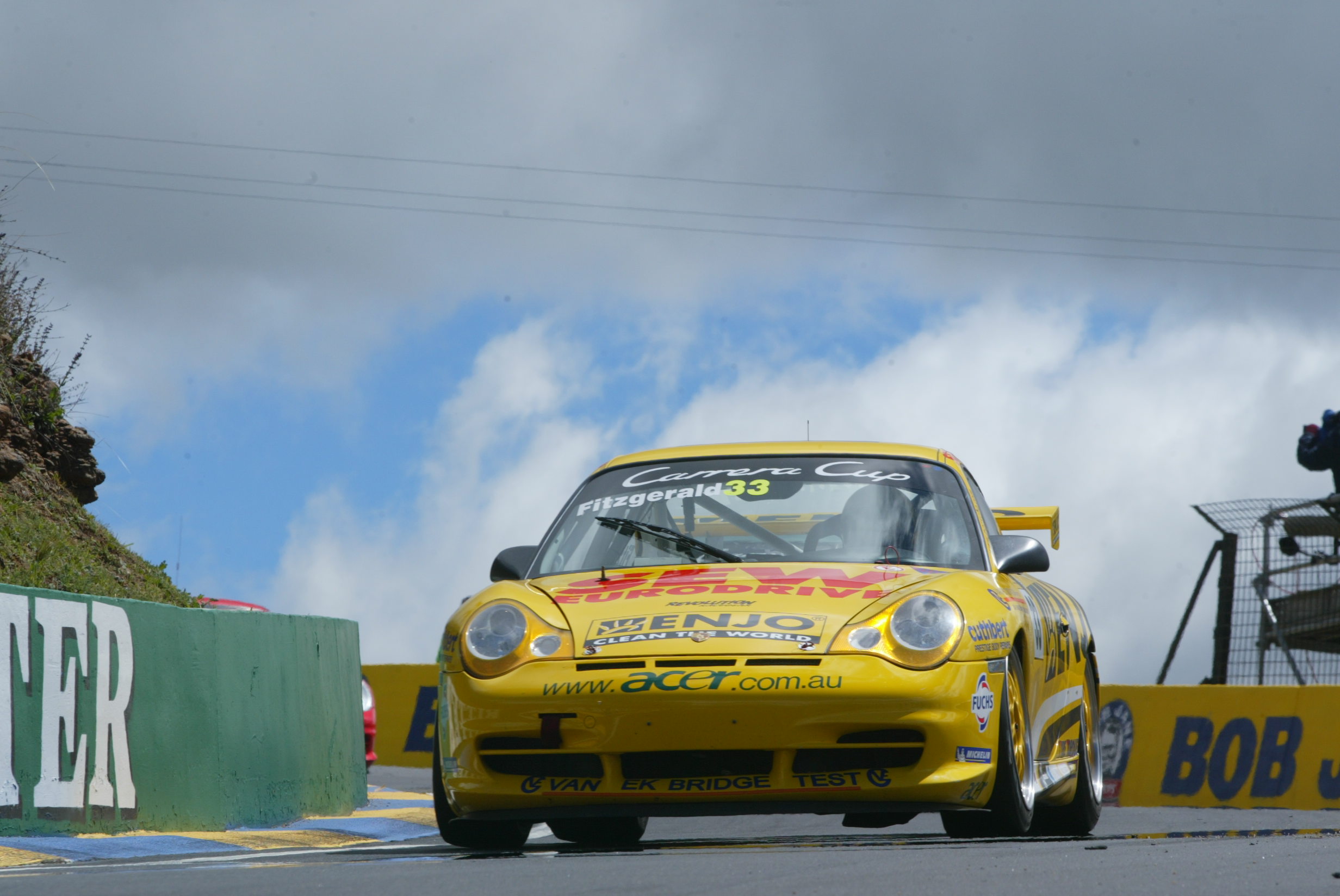 But surprisingly, when asked what Porsche means to the 70-year-old veteran, it's not the fond on-track memories that spring to his mind first. He says that whether its for the race track or the suburban roads, Porsche cars continue to provide its owners with an all-round, fulfilling experience.
"As much as I I love the Cayman, I must admit that the reason why I own a Boxster now is that I like roof down driving," he says.
"I live in Donvale. It's not far to the Yarra Valley, so I can grab my partner, put the roof down and I can't think of a better car to hoot down the winding roads.
"And if I want to go to Sandown the next day, the Boxster is the ideal track vehicle. Talk about Jekyll & Hyde!
"It's quite civil to drive daily if I choose to, and yet you can take it to a circuit and knock off a GT3 in the very same car.
"To me, this car, whether it be a Boxster or whether it be a Cayman, it just fills both priorities.
"It's the brand that I feel most confident with, being a dual purpose car. You can have the comfort as your daily dar, trip up through the mountains, or you can do a track day.
"And it's not only limited to doing sprints around a race track. You can do drag racing, you can do motokhanas, and they are competitive in all of them.
"I don't know any other brand in the world that is that good, and that diverse, but I was also freely admit that I'm dead-set biased!
"It's a brand that punches above its weight, especially in the bang for buck stakes. When you put them up against the likes of some of the other exotics, and say I want to do a 500km event, I know which car I'd rather be in."
""For me, Porsche is Excitement. It's reliability. It's fulfilling." Peter Fitzgerald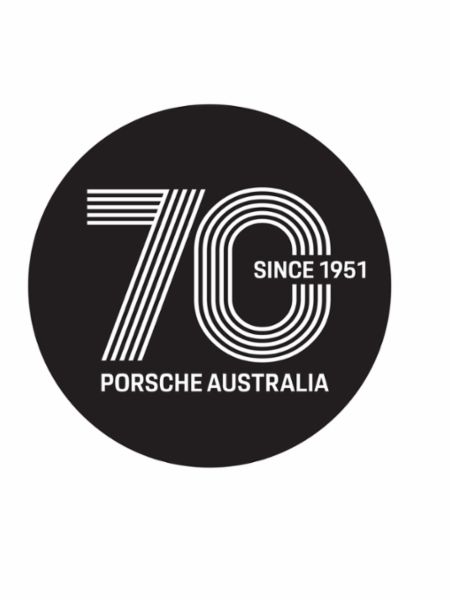 Visit porsche.com/australia/70years for more information regarding 70 Years of Porsche in Australia, as well as following @PorscheAus on social media.
Follow Porsche Cars Australia
On Instagram
On YouTube
On LinkedIn
On Twitter