Vern Schuppan is one of few Australians to reach the heights of Formula 1, while also creating history at the 1981 Indy 500 by being the first to score a podium.
But it was his career in sports cars, particularly with Porsche, which delivered him his greatest success.
Following a career in Formula 1 Grand Prix racing, Schuppan aligned with the famous Mirage brand for seven Le Mans 24 Hour events between 1973-1979.
However, Schuppan's association with Porsche can be traced back to when he raced at the legendary Nürburgring for the first time in a Can-Am race for BRM.
His performance caught the eye of long-time Porsche Head of Sports and Public Relations Manfred Jantke.
The two crossed paths as part of the World Sportscar Championship for years until injury to an Indy star provided an opportunity for Schuppan to compete at Le Mans 1981 for Porsche.
"In 1981 I ran my own McLaren at Indy and I finished third in that," Schuppan explained.
"Porsche had actually asked Rick Mears to drive at Le Mans after Indy, but he sustained some facial burns in a pit stop refuelling fire.
"When we returned, there were messages there from Manfred Jantke to call him.
"When I did, he just said 'we've been trying to reach you, we'd like for you to drive with us at Le Mans and that's really how my relationship started with Porsche.
"Originally, at the time it was going to be myself and Jochen Mass, but when they couldn't get hold of me, they contacted Hurley Haywood, but they still asked me to drive."
Schuppan made a serious impression on his maiden appearance for Porsche driving the 936. It was a troublesome start to the partnership, but Schuppan's ingenuity ensured a retirement was averted after his 936 stopped during his stint.
"Back in those days, we had a radio, but I couldn't respond," said Schuppan.
"The crew would give me instructions, but I couldn't tell them anything.
"They sent one of the guys out to try and give me instructions from the other side of the armco barrier.
"We had this unfortunate bad luck with our car. Just getting the tail off and then having to put it on wasn't easy doing it single-handedly. I eventually decided to pull part of the fuel injection apart.
"The way it was connected through to the turbo. Maybe it was restricted and if I can get the thing running, I can trickle it back'.
"To my surprise the engine started!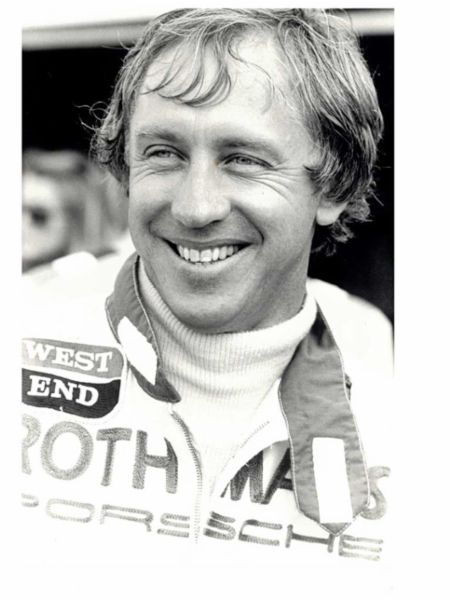 "This took about an hour out on the track, so they'd written the car off as stranded and they wouldn't see it again until after the race.
"They jumped around like hell when I came down the pit lane!"
The trio finished 12th, but his mechanical nous had assured Schuppan of a return campaign.
"That night at the big dinner afterwards with all the Porsche team members, Professor Bott (engineer Professor Helmuth Bott) said to me, 'Mr Schuppan, you know the mechanics have called you the fastest mechanic in the world and we would like you to drive for us next year'," he recalled.
"So I suppose that was my formal introduction to Porsche after that first race and I had an incredible relationship with them from that point on until they finished at Le Mans with the 962."
The next year Porsche entered the 956, a revolutionary model in terms of aerodynamics and reliability. One in which Schuppan regards as one of his favourites.
"The 956 was just a huge step, especially having a ground effect car," Schuppan emphasised.
"It was hard to believe the faster you can go through a quick corner the more grip you have, so that was a very nice time with Porsche."
After finishing runner up in 1982, Schuppan was confident of making amends the next year when he was teamed with Haywood and Al Holbert.
"It would have been a shock for us to lose," declared Schuppan.
"The year before in 1982, driving with Jochen we had a few things go wrong, we had to change a clutch master cylinder so we lost a couple of laps with that.
"In 1983, Al, Hurley and I, we had a very, very good relationship in terms talking about strategy, how fast we planned to go, how long we wanted our stints.
"I had stressed to both Hurley and Al that we need to drive it as hard as we can and bear in mind we were limited by the fuel. But there were ways of driving fast by changing your driving.
"I just said we should go right from the get go. I really think we can win the race with this car.
"It was the same car I drove the previous year with Jochen, chassis 002, so I had a really good feeling about it.
"And that's what we did. We built up a two-lap lead and led for more than 19 hours."
Drama befell the leading entry with 90 minutes remaining as the left door flew off along the Mulsanne Straight.
Remaining on-track until black-flagged, Schuppan entered the pits where the crew riveted the door on. This earned the wrath of the stewards as the door was unable to be opened by the driver.
To rectify the situation, the crew fashioned a leather strap and buckle through a hole in the roof, thus allowing Schuppan to open the door.
Engine ducting had been damaged as the two-lap lead was cut down to the barest of margins.
"I came in half an hour from the end to handover to Al and I told him about the water temperature," said Schuppan.
"Al was a really good bloke to have in the car, he understood that side of it very well having built his own cars and ran his own team.
"The organisers normally get the drivers running in first, second and third and take them to the podium 15-20 minutes before the end of the race. On most occasions it's pretty unusual for the leading car to breakdown at Le Mans at the last hurdle.
"Hurley and I were standing there on the podium looking at a TV monitor, and we suddenly thought 'christ! Our car is smoking!'
"We're looking at each other thinking 'blimey, if we don't win this now at the finish, we're going to jump off the podium!'
"We were so on tender hooks that Al wasn't going to make it back. The engine actually seized on Al at Arnage, but he managed to drop the clutch and he had enough momentum when that happened during the last quarter of a lap.
"He made it across the line before it seized up completely!"
Just 17-seconds split Holbert and the fast-closing Derek Bell in the sister Rothmans 956 in the end.
He returned the next year with fellow Australian Alan Jones to finish sixth, but Schuppan believes it to be a race that got away.
After 10 years racing for Porsche in sports cars, which also includes a title in Japan, Schuppan still enjoys a relationship with Porsche.
"Porsche always talks about their Porsche family and they always stress the importance of their heritage," he said.
"The racing heritage remains important to the guys at the top."
The South Australian remains one of just four Aussies to win the 24 Hours of Le Mans outright:
Bernard Rubin (1928)
Vern Schuppan (1983)
Geoff Brabham (1993)
David Brabham (2009)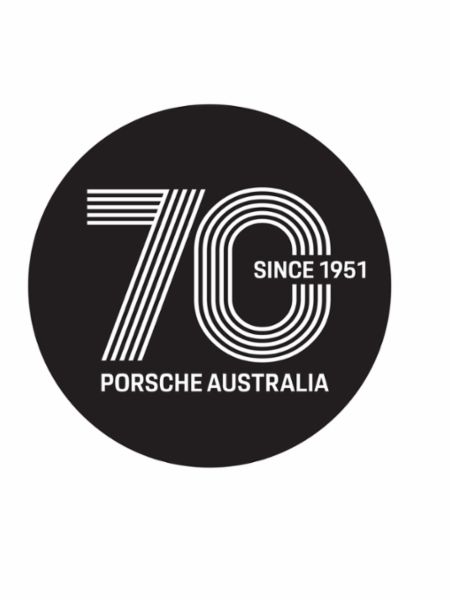 Visit porsche.com/australia/70years for more information regarding 70 Years of Porsche in Australia, as well as following @PorscheAus on social media.
Follow Porsche Cars Australia
On Instagram
On YouTube
On LinkedIn
On Twitter