More commonly known by his first name, Rusty has a long and rich racing career with many of his greatest sporting achievements taking place in Porsches.
It dates back to 1982 and his Australian GT Championship run in a Porsche 935/77A, his first-ever time driving a Porsche and a car French still has in his collection today.
That collection is one of the most wide-ranging in Australia.
It includes a special edition 2019 Porsche 935, a homage to the famous 'Moby Dick' 935/78 Le Mans race car, and is one of only 77 in the world.
That unique machine is joined by his GT2 RS Clubsport, GT2 RS road car, a variety of GT3 RS beasts and 911 turbos — a true Porsche showroom.
"To me, Porsche is the ultimate in both road and track car," said French, who is the owner of Skye Sands.
"I've been fortunate enough to have a good relationship with Porsche since 1982 when I purchased the first car; not only with Germany but here with Porsche Cars Australia.
"I've got a new 992 turbo coming in August as a new road car; I normally drive a Porsche to and from my office every day.
"Because I'm in the building industry, I then jump into a commercial vehicle and go between sites, I don't like to rock up to building sites in a Porsche.
"But I guess it's really part of my life, Porsche, I drive one every day.
"I've got about 14 Porsches in my collection at the moment and they range from the new down to an old 1974 Sportomatic and some Carreras; basically my workshop has just got a row of Porsches around the wall."
"To me, Porsche is the ultimate in both road and track car." Rusty French
Of the four various 935s French has in his museum, his original race car from 1982 has had a full nut and bolt restoration.
That and the iconic 2019 special edition 935 model are joined by two K3 Porsche 935s, a 24 Hours of Le Mans-winning car.
Porsche's highly-praised correlation between its road and track products comes in no better example than the twin-turbo GT2 platform.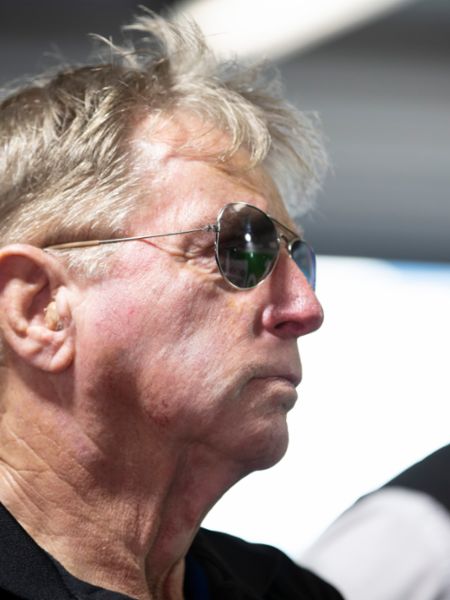 As a proud owner of the GT2 RS Clubsport — the most powerful, non-street legal, GT customer sports car Porsche has ever built — French is able to maximise the potential of both beasts.
"If you want to do a track day, which I do at Phillip Island quite a bit, you can drive down in your road car version of the GT2 RS and jump in the GT2 RS Clubsport and have your fun in that on track and go home in your road car again," he explained.
"I find my passion is with Porsche and if one was going to own a particular brand from now until the end of my life I would be staying with Porsche.
"The GT2 RS you can drive that at 60km/h down the freeway and it's not over-sized, it's very precise. It's a great looking car and more importantly it's a very user friendly car."
As Porsche clocks up 70 years in Australia, French reflected on his journey with the German marque.
If there's one thing the Tickford Racing Supercars co-owner could change, it's that he started his partnership with Porsche sooner than he did.
"If I knew what I know now I would have started my love affair with Porsche much earlier," he said.
"Credit to Porsche, if you go back 70 years and more all Porsche models have been built and designed with heritage in mind.
"I went back to the factory in Germany in 2019 before COVID-19 to pick up the 935 and the GT2 RS Clubsport and the guys from Porsche invited us to do a tour.
"We saw the road cars being built, the engine shop, as well as the latest 911 GT3 R being built and the Taycan being tested before it came on the road, so it was quite behind the scenes."
According to the Melbourne-based businessman, the thing that makes a Porsche so special is that nothing needs to be changed.
"The thing that makes them an attractive package from factory, all of the work has been done by the engineers before you get the car," French said.
"It means you can pretty well slot into one and go to the track and do a respectable lap time without too much effort. Porsche is one of the few that offer such a great turn-key package."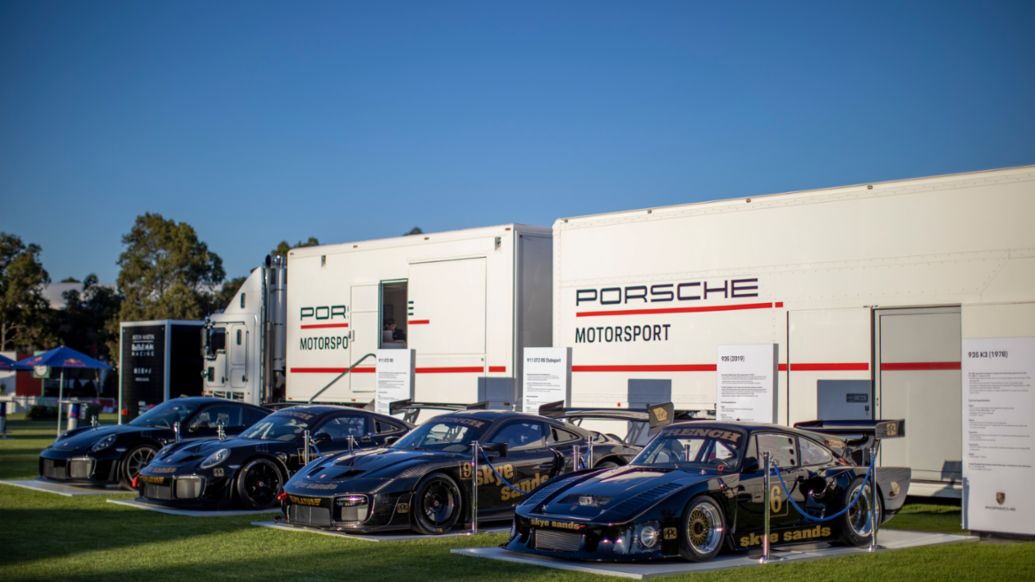 As with many racing drivers' careers, there is at least always one, usually more, incredible stories to tell.
When you compete at the 24 Hours of Le Mans that often results in a lifetime worth of experiences in one weekend.
Even more so in an historical era for the French endurance classic, prior to chicanes on the Mulsanne Straight where cars would clock nearly 400km/h.
"My partnership at Porsche started in the 1980s. After I won the 1983 Australian GT Championship in a 935 Cup car I was invited to Porsche Germany for a prize giving in December," French explained, alluding to the annual awards ceremony for Porsche's global title winners.
"While I was there at that function I met a lot of people within Porsche and I was invited in 1984 to go race at Le Mans in a Porsche 956 with Kremer Racing.
"I drove with two English guys Tiff Needell and David Sutherland; I'd never seen a 956 in the flesh until I got to Le Mans and they said 'this is what you're driving'.
"Kremer were happy with my first run in a 956, so when they had the World Endurance Championship 1000km at Sandown in 1984 they bought the car out and I drove there as well.
"In both races we finished inside the top 10, and I guess that extended my love for Porsche."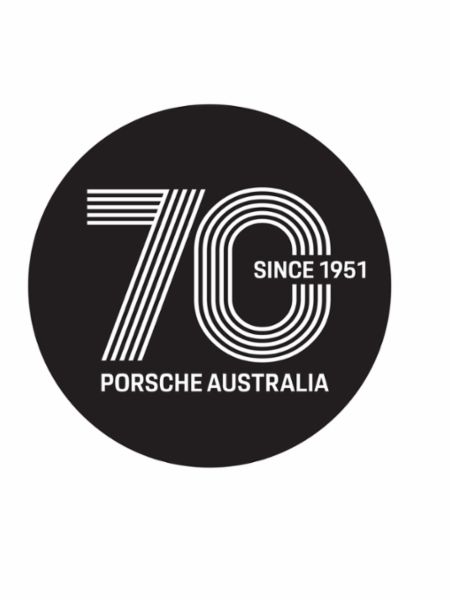 Visit porsche.com/australia/70years for more information regarding 70 Years of Porsche in Australia, as well as following @PorscheAus on social media.
Follow Porsche Cars Australia
On Instagram
On YouTube
On LinkedIn
On Twitter