We have been hearing about semiconductor supply problems for weeks. Car manufacturers are among those greatly affected by this. What is the current situation like in the Porsche supply chain?
Uwe-Karsten Städter: The whole industry is affected by the semiconductor shortage. It is a difficult situation for all. At Porsche we have optimised and managed production planning of our vehicle models so that we have got off lightly so far.
A number of events have come together in recent weeks and months that are causing considerable damage to the economy …
Städter: Indeed. It started with the coronavirus pandemic, and then the semiconductor shortage came on top of that. In addition, a number of semiconductor factories were forced to stop production due to power failures and fires. Then a ship in the Suez Canal blocked the sea freight route between Asia and Europe. There is also a water shortage in Taiwan due to the worst drought for more than 50 years – and water is important for the chip industry. The delivery problems could get worse. The Taiwanese chip manufacturers are responsible for almost two thirds of global semiconductor production and are already working flat out. I have never experienced such a combination of events in my entire 47-year career.
Do you have alternative suppliers in Europe for missing components from Asia – apart from the semiconductors?
Städter: Porsche is a premium manufacturer. We generally work together with established, highly-specialised suppliers. There are components involved here with utility model protection, which we also develop together with the suppliers. These are based on complex specifications that have been checked in detail by our Technical Development and Quality Assurance departments. We cannot simply turn around and order these parts from another supplier. We place great value on long-term partnerships. We do not leave our suppliers on their own in a crisis.
The events overall show how fragile these global supply chains are. Will the supply chain change in future? Will the consequences of this be a move away from globalisation and a switch back to more local sourcing again? Or what consequences do you expect?
Städter: It is not possible to rewind globalisation. It is clear that everyone benefits from global trade. More local production is not a catch-all cure. One example: we have a single source supplier in Italy. During the coronavirus pandemic, this partner had to stop production under government orders. Something similar could also happen to a supplier directly round the corner if supply bottlenecks occur due to a pandemic or other reasons. Having said this, I do expect that we will see changes in the medium term. This is because there is a growing political trend of isolation – and national protectionism is increasing at the same time. In this scenario, it is possible that some companies will move the supply chain closer to production.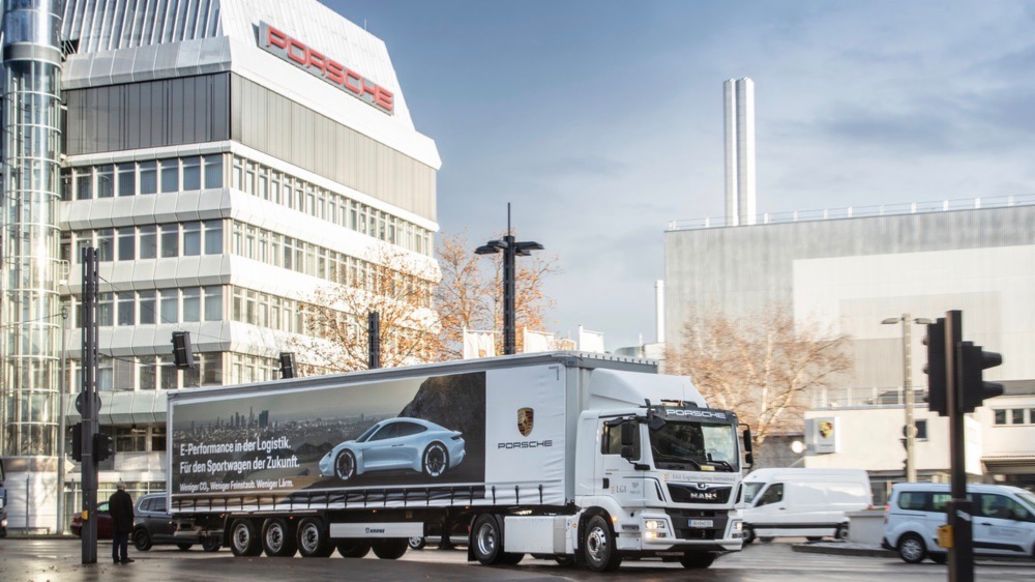 In July 2019, Porsche officially introduced an additional binding criterion in the order award process with its Sustainability Rating.
Städter: We have been taking sustainability considerations into account in the order award process for a long time. With the Sustainability Rating or S-Rating, we check and assess all suppliers who do business with us with respect to sustainability. We apply our policy very strictly: if a supplier does not meet the sustainability criteria, we exclude them from the award process. We have also introduced a requirement at Porsche that a potential supplier has to demonstrate the goals they are pursuing in relation to climate protection. We ask in detail about investments in environmental projects or whether green electricity is used, for example. It is about doing the right thing together with our suppliers.
You have also been working recently with a start-up for the S-Rating – could you explain to us what you are doing there exactly?
Städter: Since autumn last year we have been using artificial intelligence to make the supply chain more transparent. This allows us to perform better analysis of critical raw material regions in particular and thus discover potential sustainability risks more quickly. The basis for this is an intelligent algorithm developed by the Austrian start-up Prewave. Using this technology, supplier-related news is identified and evaluated from publicly available media and social networks in more than 50 languages and from more than 150 countries. If we see any signs of risks in the supply chain, we check the issue directly and initiate any necessary counter-measures.
Porsche plans to electrify half of its vehicles by 2025. That requires new, strong suppliers. As a buying company, how do you deal with a situation where you are no longer the dominant partner?
Städter: Porsche is so successful because the company has always kept changing. We are also doing this for electrification – we think in terms of opportunities. We have entered new territory at Porsche with our electric powertrains. This mix of new components and suppliers was a great challenge. And sometimes it happens that not everything works smoothly right from the start. The good network links that the buyers have with the Technical Development department were important here: they work closely with the product lines and Quality Assurance department. That helped all those involved to quickly penetrate the new technologies. We then entered into an intensive dialogue with the suppliers. That worked very well. You can see that in the Taycan, our first all-electric sports car. We worked on that with all our heart and soul and this commitment paid off: last year we delivered 20,000 vehicles to customers. The car is highly innovative and has received over 45 awards worldwide so far – more than any other Porsche in the past.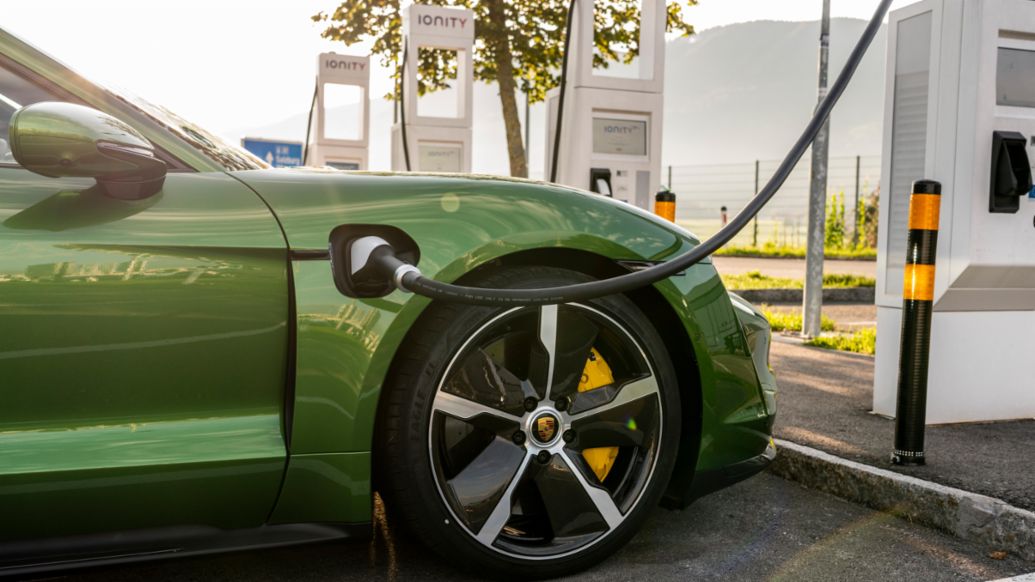 What is the situation as regards training at Porsche?
Städter: We train our employees as part of a continuous process. That starts on the first working day and continues throughout their entire career with individually tailored programmes. For me, procurement means achieving value-creating growth. That can be achieved only with highly qualified people who work continuously on their skills and self-improvement. Our internal employee surveys show that our programme is well-received. The Porsche Procurement department has achieved outstanding results for many years: more than 90 per cent of employees say that they are very satisfied with their jobs.
Together with Siemens Energy and a number of other international companies, Porsche AG is developing and realising a pilot project in Chile that will provide the world's first integrated and commercial large-scale plant for the manufacture of synthetic, carbon-neutral fuels (e-fuels). What part did Procurement play in this project?
Städter: This project was initiated jointly by my colleague Michael Steiner [Member of the Executive Board responsible for Research and Development at Porsche] and me. The Development department drove forward the technical part relating to the renewable fuels, while my team was responsible for finding partners and contractual matters. We coordinated our activities continuously through a steering group. E-fuels are something that are very close to our heart as a company. We see ourselves as pioneers here: we will obtain 130,000 litres from Chile next year, which we will then test in the racing cars in the Porsche Supercup. Looking ahead, we also want to use e-fuels in our existing vehicle fleet in the future – such as in our iconic 911, for example. This will always have a combustion engine. E-fuels will allow customers to drive the 911 with renewable fuels and a clear conscience.
You have had a dream career in procurement. What tip can you give to young people who want to achieve something similar?
Städter: You need passion. A career will not work without passion. A further piece of advice: take on challenges as they are part of life in procurement. See the opportunities they offer. That is why procurement is like a vocation for me. Anyone who does not like that should stay clear. I tell all those who work for us that they must be passionate about what they are doing and do it with their heart and soul – and at the same time treat people with decency and respect. This is the only way to achieve the optimum result in the long term. The task of procurement has also changed over the years: buyers are now value creation partners. We contribute our know-how in all areas of the company. That makes the job so varied – a good buyer can make it a long way.
Info
Text first published in Beschaffung aktuell.
The interview was conducted by Sabine Schulz-Rohde.