'No Second Chance' (N2C) has one simple, overarching message: 'Make smart, not dumb decisions, and you'll get the chance to live your dreams.'
The N2C programme's founder and director is Andy McElrea is a father of two boys and the genial boss of McElrea Racing, one of the largest and most successful teams competing in the Porsche Carrera Cup racing series in Australia.
Bringing his experience in marketing, management and motorsport as a mechanic, driver and engineer to N2C, McElrea promotes a 'No BS' approach to youth safety and wants the N2C program to penetrate through to today's teens so that there are no avoidable deaths or trauma.
To do just that he teamed up with Matt Speakman, Paul and Kay Stanley and Warren Luff who each bring their own personal story to the table: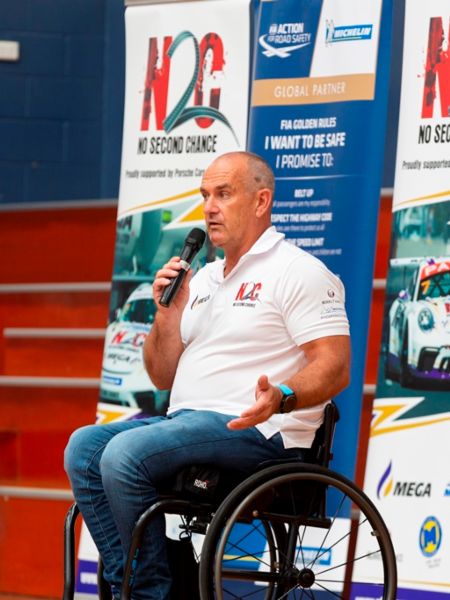 Matt Speakman was 26 and had just signed a deal to compete in the 1993 Australian 600 Super Sport (motorcycle road racing) Championship when he was hit by a drunk driver while riding his motorbike home in Sydney in 1993.
His 21 year-old girlfriend was killed, Matt broke his back and both arms and his serious spinal cord injury resulted in paraplegia. He was told he would never walk, let alone race motorcycles again. It was a devastating diagnosis for him and his family.
To add insult to injury, the drunk driver that caused all this pain got off lightly, despite three people's lives being so severely impacted by his one bad decision.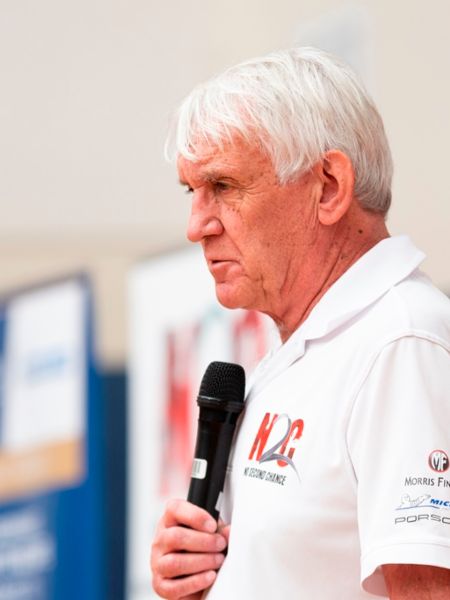 Matthew Stanley was a popular 15 year-old when he was 'king hit' at a party in 2006 and died of his injuries the next day, after 100 of his school friends visited his hospital bedside in ICU to pay their respects, after which his father turned off his son's life-support system.
After an outpouring of grief following Matthew's death, Paul and his wife Kay Stanley formed the Matthew Stanley Foundation to reduce the likelihood of any other families having to endure their pain.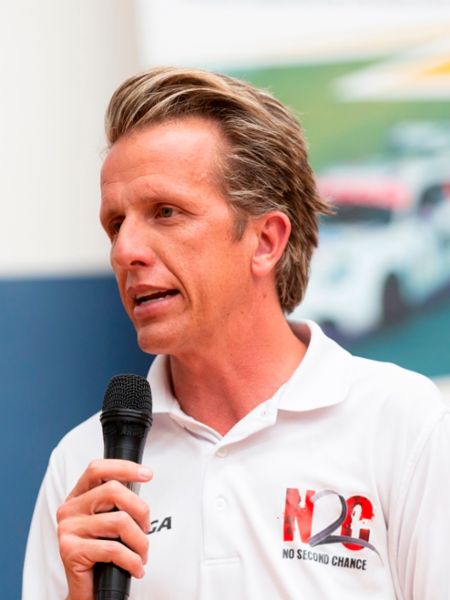 Warren Luff is a multiple Australian motor racing champion with multiple Bathurst 1000 podium finishes.
His 'day job' is stunt driver at Movie World on Queensland's Gold Coast, and he has been a regular front runner for McElrea Racing in the Porsche PAYCE Carrera Cup Australia championship.
Luff's message is that by working hard and making smart decisions, you can follow your dreams.
"The combined message of all three reaches thousands of teenage students around Australia each year as part of the 'No Second Chance' programme (N2C), which is supported by Porsche Cars Australia."
Since founding the N2C programme in early 2013, McElrea is convinced the programme is having the life-changing impact he intended.
"Life is so precious, yet so fragile," he says. "Having greater respect for your friends and other road users is an essential start and N2C addresses this."
The positive ending to this story is that both Matt Speakman and Paul Stanley have since been able to refocus their lives following their separate tragedies.
After overcoming his extensive injuries, Speakman went on to compete in the Porsche Michelin GT3 Cup Challenge Australia using custom designed hand controls developed by McElrea Racing. He has also competed extensively refocus in the Queensland 1,600 cc Improved Production Series in a purpose-built car, was also a member of the Australian Paralympics Alpine Ski team, has competed in the Sydney to Hobart Yacht Race, enjoys flat water kayaking and currently acts as an Ambassador for Spinal Cure Australia.
Stanley works closely with the Queensland Government, its Police Service and the Department of Education and recently was a finalist in the Senior Australian of the Year Award. He has also been appointed Rotary International's prestigious Paul Harris Fellow award and became Life Education Queensland Children's Champion.
Luff is living his dream as a professional race-car driver. He is a multiple Australian champion in a diverse range of categories, and has been on the podium five times in Supercar racing at the Bathurst 1000. He has also competed internationally in a range 12 and 24 hour endurance races, including the Nurburgring 24 Hours.
His message to the young people he speaks to in the N2C programme is direct and simple: "Speed is great … but only on a race track, not on the roads."
"Speed is great … but only on a race track, not on the roads." - Warren Luff
Info
Originally published in market pages of Christophorus 394
By Michael Browning
Photos by Nathan Duff