At the 2016 Geneva International Motor Show, Porsche currently presents the new 911 R and 718 Boxster. But another car catches also attention: the Mission E. The Porsche won the "Best concept car design" award at the prestigious Car Design Night on the eve of the first press day.
The Award, decided by a panel of 18 professional car designers, selected the Mission E from a shortlist of 20 concept cars unveiled in 2015. The Car Design Night, organised by the online platform Car Design News, is one of a series also held at the Paris, Frankfurt, Shanghai, Beijing and LA Motor Shows and has become a popular event for professional designers.
Car Design Review editor Guy Bird commented: "After the first batches of votes came in, it became clear the Porsche Mission E would be a front-runner for 2015 Concept Car Design of the Year. Judge after judge praised the four-seat EV concept's clarity and simplicity of design and by the end of the voting the Mission E was a clear winner. A great concept car then, and due to inspire a production car before the end of the decade, it's also a design with an exciting future."
The Mission E was also awarded 'The Most Beautiful Concept Car of the Year' prize by a panel of judges of the 'Festival Automobile International' in Paris in January.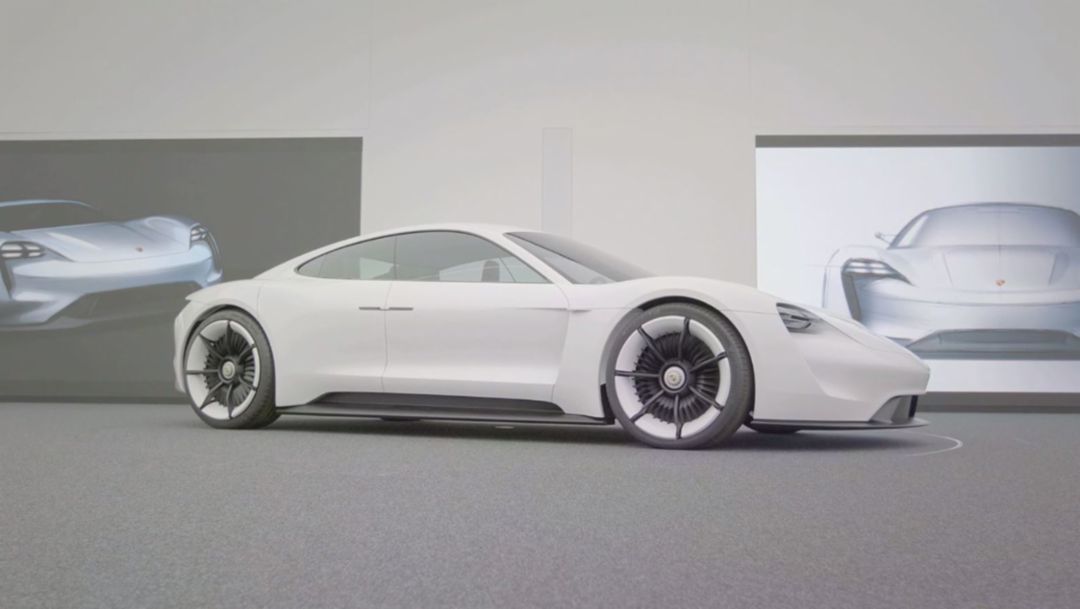 The Porsche Mission E
In December, it was announced that the concept would become a reality, with the Mission E planned to reach production before the end of the decade. The concept: Four doors and four single seats, over 440 kW (600 hp) system power and over 500 km driving range. All-wheel drive and all-wheel steering, zero to 100 km/h acceleration in under 3.5 seconds and a charging time of around 15 minutes to reach an 80 per cent charge of electrical energy. Instruments are intuitively operated by eye-tracking and gesture control, some even via holograms – highly oriented toward the driver by automatically adjusting the displays to the driver's position.
Consumption data
911 R: Combined fuel consumption 13.3 l/100 km; CO₂ emissions: 308 g/km
718 Boxster: Combined fuel consumption: 7.4 – 6.9 l/100 km; CO2 emissions: 168 - 158 g/km