Optimisation of hybrid strategy is the focus
The two Porsche 919 Hybrids covered 132 laps in total on the first day of practice for the opening race of the 2015 FIA World Endurance Championship in Silverstone.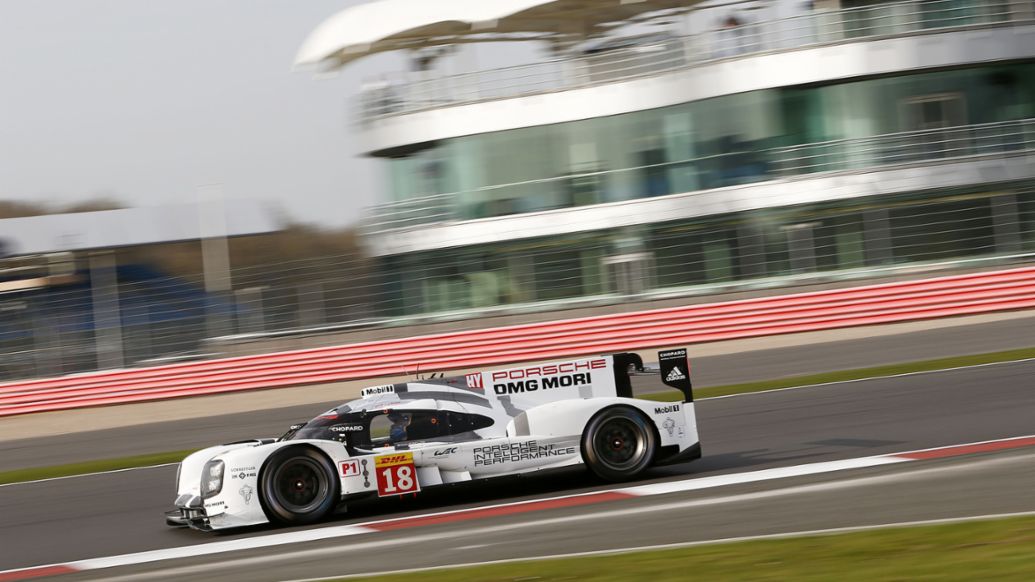 In the morning session the two LMP1 Porsches with the driver trios of Timo Bernhard, Brendon Hartley and Mark Webber, and their team mates Romain Dumas, Neel Jani and Marc Lieb were second (car number 17, 1:42.265 minutes) and fourth (car number 18, 1:42.457 minutes). In the second 90-minute session on the famous 5.901 kilometre circuit the result was third (car number 17, 1:42.046 minutes) and fourth (car number 18, 1:42.641 minutes).
Alexander Hitzinger, Technical Director: "In the first session we lost some track time with car number 18, but, despite this, we managed to get through our programme. We have done a good amount of set-up work and were able to optimise the hybrid strategy. To sum it up: It was a positive first day for us in Silverstone."
The Silverstone race is the first of eight rounds in this year's FIA World Endurance Championship. The LMP1 qualifying takes place on Saturday from 12:30 to 12:50 hrs local time, the six-hour race will start on Sunday at 12:00 hrs local time.
Facts and figures
- The first six-hour race of the 2015 FIA WEC gets underway on April 12 at 12:00 hrs local time (13:00 CEST).
- The TV channel Eurosport will broadcast from 18:00-19:15 hrs CEST.
- One lap on the famous circuit is 5.901 kilometres and has 18 corners.
- The track's profile has a good balance. It has neither extreme long straights nor an extreme number of braking points. Aerodynamically at Silverstone a lot more downforce is required than in Le Mans.
- In 2014 the winning car covered 167 laps.
- The fastest qualifying laps by the Porsche 919 Hybrid back in 2014 were done by Romain Dumas and Neel Jani with an average lap time of 1:43.087 minutes. This was good enough for third on the grid. The sister car, with Timo Bernhard and Mark Webber sharing qualifying duties, qualified sixth with an average lap time of 1:43.226 minutes.
- In the race, Dumas/Jani/Lieb had to retire after one hour and 15 minutes because of a technical problem. Bernhard/Hartley/Webber celebrated the first podium at the 919's maiden race by coming third.
- In 2014 the six-hour race had to be red flagged 24 minutes early because of heavy rain.