Emma Raducanu's journey back to the WTA Tour has taken her to Shenyang. The city with a population of over 9 million in north-east China is her mother's home. Whilst visiting the capital of the Liaoning province, the 20-year-old Briton whose big breakthrough came when winning the 2021 US Open is not only spending a lot of time with her family. After multiple injuries and surgeries, she is continuing to work in China on her comeback that is so eagerly awaited by tennis fans all over the world.

Emma, it's your first visit to China in the last four years. What's it like being back in the country?
"I really love it here in China. I would spend three weeks here every summer since before I can remember and to be back here feels so comforting."
What brings you here in Shenyang?
"Shenyang, my mom's hometown, to visit most of my family, and re-immerse myself in the culture. We especially pride ourselves with the food in Shenyang. It is one of the best and is something that I have grown up with and love."
Have you tried Mahjong?
"I recently learned Mahjong and feel most at home and my true self when I'm around the kitchen table at my grandma or aunt's place in Shenyang playing with family."
You are a Grand Slam champion. Why would you recommend tennis to girls and women?
"Tennis is great to play for hand eye coordination, fitness (beats most sports for cardio because of the change of directions), a great social skill and builds character and discipline."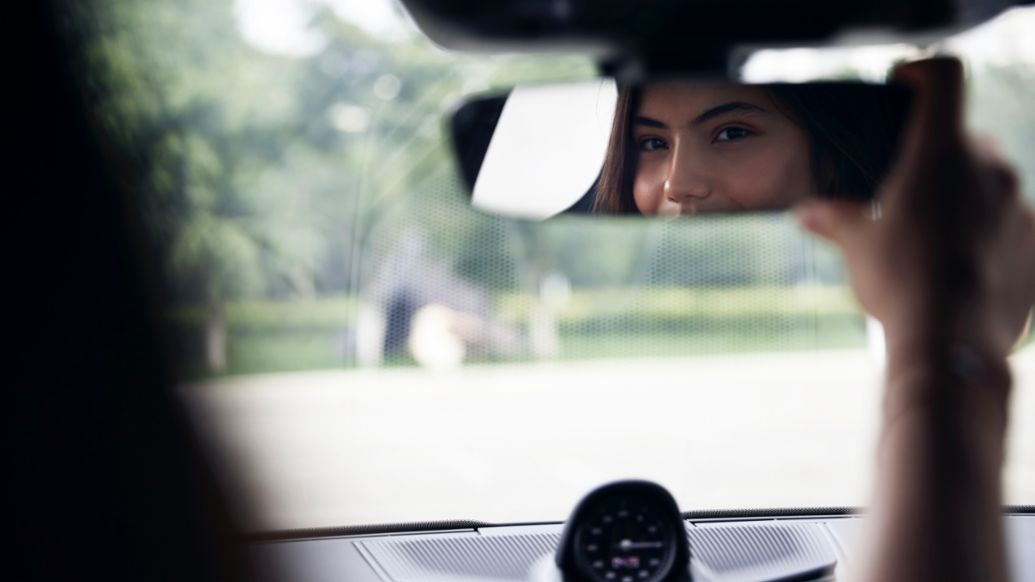 Is there anyone in the tennis world that you look up to?
"A big inspiration was Li Na growing up, I liked looking up to her resilient mentality and athletic footwork."
What do you do at night before a game?
"The night before a game, I keep it very simple. I like to eat a good meal early if I can control and do some reading as well to wind down before bed.
What does the other side of you want to do besides tennis?
"I've got various hobbies. They include Mahjong, piano, reading, learning new cultures and languages, motorsport, driving and diving."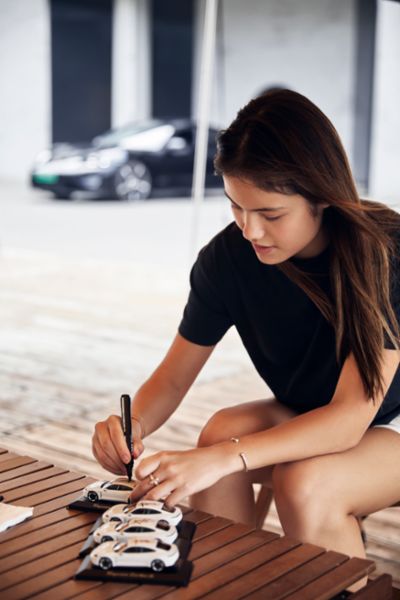 Talking motorsports. Have you had the chance to drive a Porsche sports car on a race track?
"Yes (big smile). I raced myself in a 911 GT3 on my local track at Brands Hatch which was great fun and went around Silverstone in a 911 Carrera S with Mark Webber, seeing how it's done was so impressive."
What's your feeling when riding the Taycan you're using here?
"I personally think the Taycan is a really nice car to ride, the acceleration is extremely smooth and the braking is very fast. It's also spacious inside and environmentally friendly which suits today's climate."
If the pumpkin carriage that took Cinderella to the ball was a Porsche, which one would it be?
"I think it would be the Panamera or Taycan."
What kind of music do you listen to when driving around in a Taycan?
"I listen to all sorts depending on my mood, jazz to relax or something with a beat to get ready for training."
How do you relax on a day off?
"On a day off, I like to practice some piano… I just started to learn and have a long way to go but I really love the melodies once you get it. Also having picked up Mahjong and now enjoy playing with whoever I can find. And I just love driving."