For Steve Noujaim, a boyhood fascination with flight grew into an extraordinary career at the controls of upwards of 70 different aircraft. A modest but undeniable master of his high-altitude environment, Noujaim's interest in the relationship between man and machine has also fostered a long-term love affair with Porsche. Today, the 61-year-old former fighter pilot combines his two passions, using a Cayenne to tow his beloved high-performance glider.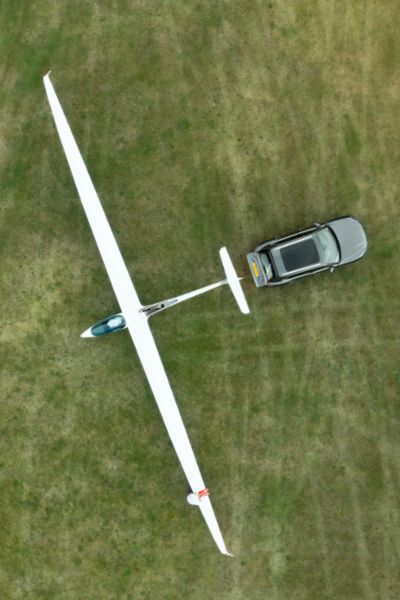 "I started building model aeroplanes when I was about eight or nine years old and I desperately wanted to fly myself," says Noujaim, who lives in England. "I first flew solo in 1976, just after my 16th birthday, and it fulfilled every expectation."
Joining the Royal Air Force at the age of 22
By 1983, at the age of just 22, Noujaim had joined the Royal Air Force, where he would become the last pilot to be sent solo in the outgoing English Electric Lightning, before undertaking more than three years of operational tours in the McDonnell Douglas F4 Phantom. Noujaim's experience and understanding of a variety of different aircraft would later see him become an instructor, schooling the next generation of pilots.
After 16 years with the RAF, Noujaim entered the world of commercial aviation, flying long haul for Virgin Atlantic in the 747, 787 and Airbus. During this time, he maintained an active interest in recreational aviation, flying and displaying vintage and aerobatic aircraft and even building his own plane, a single-engine Van's RV7, with which he aimed to break the record for the fastest solo flight from London to Cape Town and back again.
It was a feat he managed in 2010 with a time of three days, 11 hours and 16 minutes, breaking the previous record that had stood since 1939. "I've always loved building things," he says with a smile. "I see it as healthy occupational therapy."
But above all, Noujaim remains devoted to gliding, having recently acquired a high-performance model that he likens in terms of its uncompromising design and aerial abilities to the modern 911 R. Regularly towing his glider around the UK and Europe, Steve takes part in highly competitive races that see as many as 90 entrants undertaking demanding pre-defined courses at astonishing speeds, powered solely by the thermal energy of the sun.
"Gliding is perceived as relaxing and silent, flying with the birds and so on," Noujaim says, "but that's not the case at all. In fact, I'd say that having left the Royal Air Force, flying a high-performance glider is the nearest thing you can get to flying a fast jet."
The symbiosis between human achievement and the natural world is key to gliding, with the best pilots and the right conditions making eight or nine-hour flights and more than 1,000 kilometres of distance covered a regular occurrence. The world record for a single non-stop flight from sunrise to sunset is an incredible 3,500 km.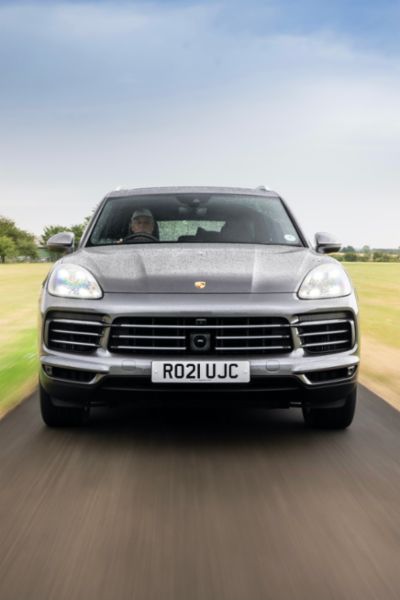 Understanding your environment
"Gliding from an environmental perspective is all-encompassing," Noujaim says. "You need to understand your environment, to observe the conditions in order to understand how much energy you have in the bank at any given time. It's not unlike driving the Cayenne E-Hybrid in that respect. If the environment allows it, you can go faster, but with the knowledge that you're going to be stopping sooner. It's a very cerebral process where you really have to think ahead."
Noujaim bought his first Porsche 12 years ago, directly after returning from his record-breaking flight to Cape Town. "Up to that point I didn't think I could afford a 911," he says, "but having survived nights in thunderstorms, I walked straight over the road from the simulator where we did all our training for Virgin Atlantic, to the Porsche dealership, bought a 997 Carrera S and drove it away."
It's safe to say Noujaim has never looked back, having gone on to own a 997-generation GT2, a 981 GT4, a 991.2 GT3 and mostly recently a Gentian Blue 992 GT3. His wife Anna is also the proud owner of a Racing Yellow 911 Carrera T, and they share their dependable and versatile Cayenne, the lynchpin of the pair's mutual devotion to aviation.
"There's an obvious overlap between hybrid technology of the Cayenne and the energy conservation of gliding," Noujaim says.
"And when operating any high-performance machinery, it's critical that the human/machine interface is simple, reliable and doesn't intrude. There's so much tech to contend with these days, but the minute it becomes intrusive it makes it difficult for the human. Porsche really understands that, which is what is great about these cars."