After an interesting and insightful day, Pascal Wehrlein took on an unfamiliar role. Instead of collecting trophies, the Porsche works driver presented his winner's trophy from Diriyah to the host and CMO George Ciz after visiting TAG Heuer. With this gesture, he expressed the gratitude of the entire TAG Heuer Porsche Formula E Team for the support of the main sponsor in the ABB FIA Formula E World Championship.
Many TAG Heuer employees also gathered around the Porsche 99X Electric, which stood on display at the main entrance. They grabbed the chance to ask Pascal Wehrlein and his teammate António Félix da Costa many questions. In return, the Porsche drivers heard how proud people are to work for the company and how enthusiastically they support their employer's commitment to Porsche in Formula E. That left an impression.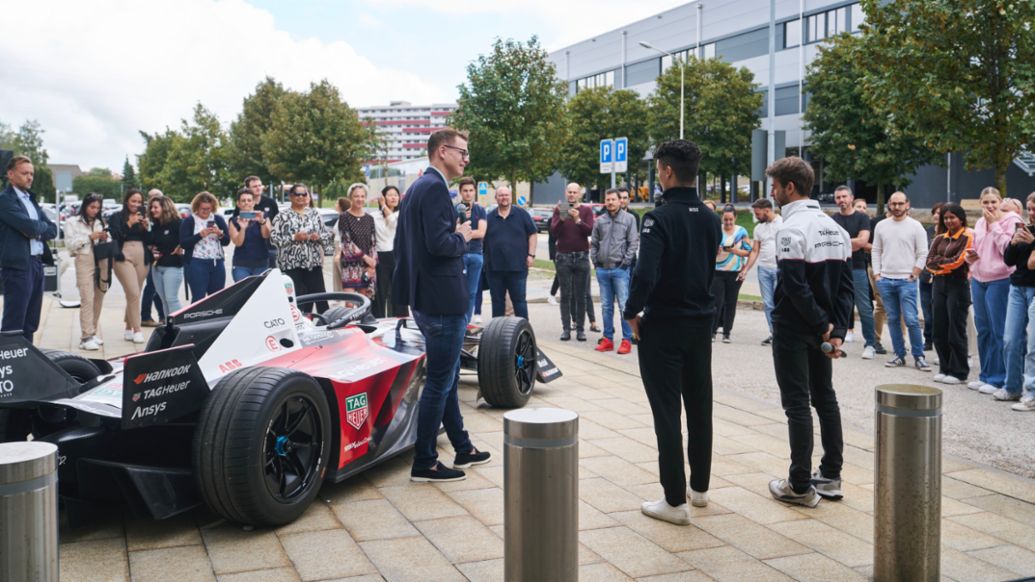 "They're very aware of what we do and are fully behind us," said António Félix da Costa. "Receiving such positive feedback is a tremendous acknowledgement and motivation for us."
The day at the factory in La Chaux-de-Fonds began with a tour of the TAG Heuer Museum. Not only was Pascal Wehrlein impressed by a watch that was over a hundred years old, he also appreciated the illustrious history of the brand and its strong connection to motorsport as well as the similarities with Porsche. "TAG Heuer has often been a pioneer of new technologies in watches, just like Porsche is in motor racing," he stated. "When you consider the great racing drivers who have been part of TAG Heuer's history, including legends like Ayrton Senna, Mika Häkkinen, Ronnie Peterson and Clay Regazzoni, it is a great honour to wear a watch like this."
The two factory drivers also visited the workshop, where they got the chance to try their hand at watchmaking. After being given instructions by the TAG Heuer specialists, they were tasked with assembling the hands of a watch. Pascal Wehrlein was particularly adept and managed to attach all three hands to one of the hand-made masterpieces. Another interesting stop on the tour was the test laboratory, where all watches are put through a final, extensive check before delivery – very similar to the quality assurance at Porsche.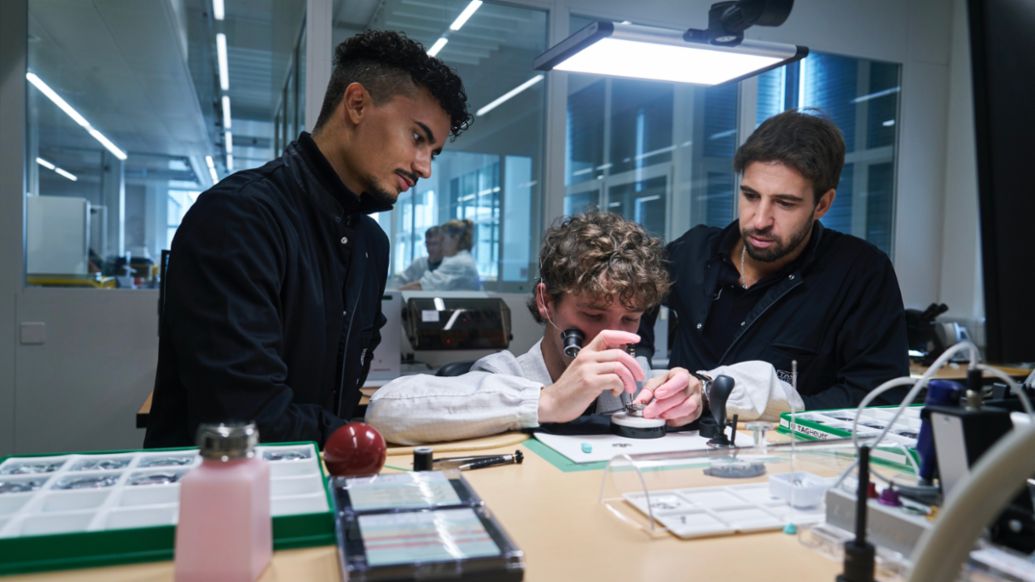 "What we experienced today was not just an interesting look behind the scenes, but a deep insight into the work of TAG Heuer. I'm now an even bigger admirer than I already was," said Pascal Wehrlein, after his visit. António Félix da Costa added: "Porsche and TAG Heuer are fascinating brands in their own right that stand for cutting-edge engineering and reliability. But together they create a unique and magical synergy."