Crowds of more than 100,000 are expected to turn out for an 11-day Festival of Dreams being hosted by Porsche China at the Haixinsha Asian Games Park in Guangzhou. Marking 75 years of Porsche sports cars, the bumper celebration has been designed to showcase all that is special about Porsche through a range of interactive activities spanning the worlds of sport, art, sustainability, music and esports.
The brand's heritage and innovative spirit also form key elements of the event. Visitors can not only see all eight generations of the 911 on display, but can compare the 959 Dakar with its new sibling, the 911 Dakar, check out the artistic beauty of the 996 Swan art car and explore the fast-growing world of virtual racing.
The festival kicked off on 8 June – the official anniversary of Porsche sports cars – when the iconic Canton Tower was illuminated before a Porsche Parade, featuring hundreds of Porsche owners driving their classic sports cars, wound through the streets of Guangzhou to commemorate the journey the brand has enjoyed.
Michael Kirsch, President and CEO of Porsche China, who lit up the tower together with enthusiasts to mark the milestone moment in the brand's story, said: "Porsche is determined to help realise the sports car dreams of our customers all around the world, and we have been doing so for 75 years. It is an honour to share this moment with people here in China who also have the drive to go after their dreams. We are inviting Porsche enthusiasts, owners, car communities, fans, and everyone with a dream to join the festival and celebrate our anniversary together."
As well as a livestream of the '75 Years of Porsche Sports Cars' anniversary show held in Stuttgart on 9 June, all the action from the 24 Hours of Le Mans was broadcast to fans at the festival over the weekend. Meanwhile, the Porsche China Innovation Open Day on 12 June focused on innovative ecology and future trends, as well as celebrating the fifth anniversary of the Porsche China Innovation Office and marking the launch of Innovation Accelerator 2023, which offers support to local companies that are growing rapidly and fulfilling Porsche's long-term commitment to the Chinese market.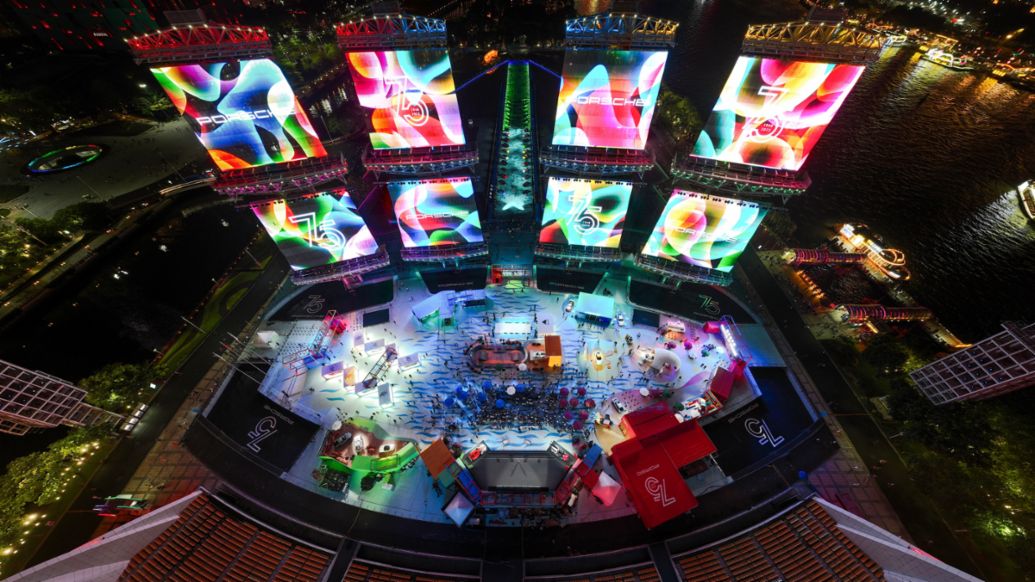 The Porsche Club China Shenzhen Region is officially established
The Porsche Club China used the jubilee to officially establish its Shenzhen Region branch, which will aim to build a tighter communication network for Porsche owners in the Guangdong-Hong Kong-Macao Greater Bay Area (GBA), as well as spreading the passion and renowned service of the brand to Porsche owners in the surrounding areas. The new Shenzhen Region branch takes the number of regional clubs established by Porsche Club China to 10, and the number of members to nearly 10,000, since it was founded in 2017.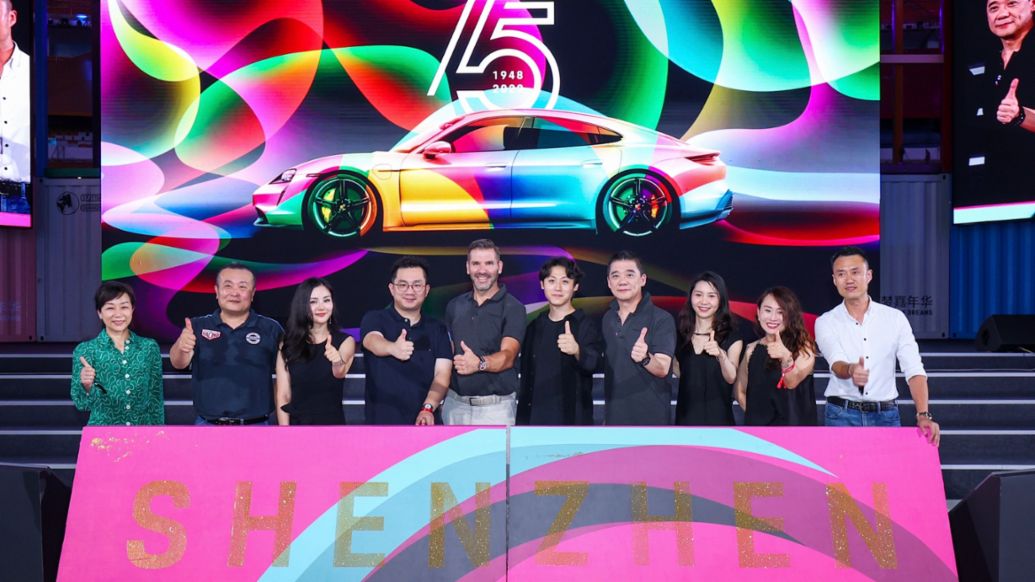 Gary Shone, Vice President Customer Management of Porsche China, said: "The expansion and achievements of Porsche Club China can be attributed to all the support from our Porsche owners. We will continue to invest in regional operations to build a better communication platform that will offer Porsche owners within the Shenzhen area a renowned experience with the Porsche brand, and to further convey Porsche's ultimate sports car culture and brand philosophy."