The educational and empowerment activities take place in various locations around the world. What they have in common is that they are closely linked to and address the United Nations' Sustainable Development Goals (SDGs). The projects range from educational programs for children on environmental and sustainability issues to the inclusion of people with disabilities and improvements in occupational health and safety.
"Social engagement is an important part of our Porsche culture," says Albrecht Reimold, Board Member for Production and Logistics at Porsche AG, and the sponsor of the initiative. "As a socially responsible company, we want to play our part through the 'Join the Porsche Ride' initiative in creating a world worth living in, both now and in the future. Only together and across geographical boundaries can we meet the global challenges of our time. The Porsche Ride is intended to provide an impetus for new projects, to promote existing programmes and to make a lasting contribution to improving living conditions."
A central goal of the initiative is to secure the local projects for the future through long-term commitment. In the best case, the success of the national initiatives will be continued at an international level. The societal contribution thus potentially becomes even greater. The activities are therefore implemented by the Porsche Trading Organization as well as through partnership cooperation with specialized non-governmental organizations (NGOs) at the respective locations.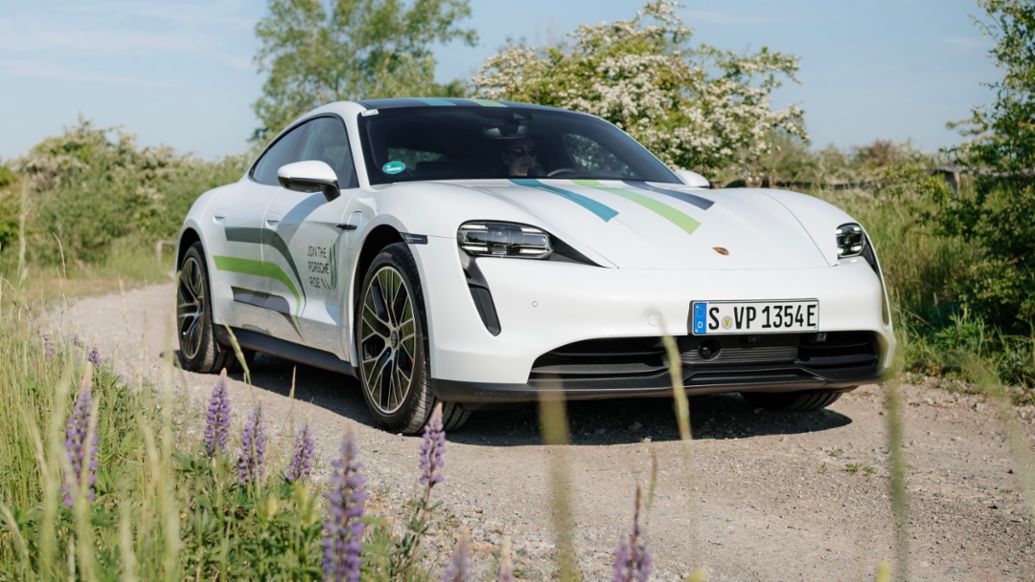 As part of the initiative, a Porsche Taycan will travel to numerous destinations on five continents in the coming years. The first stops on its journey were in Europe in 2022. The tour was led from Stuttgart to Leipzig; then to Switzerland and France.
You can follow the Taycan's tour around the world on the stations below.
What's next? According to current plans, the Porsche Taycan's world tour will continue in China in the near future. In the medium-term,the all-electric Porsche will also visit Latin America.