In late 2021, a programme was developed that was hoped would bring aspiring female journalists into contact with established industry professionals, offering the next generation of writers and video creatives the opportunity to refine their skills and foster new working relationships. We Drive would be a unique workshop, providing expert advice and hands-on media experience alongside the opportunity to get behind the wheel of a Porsche.
But another vital aspect of the initiative was to encourage future content with a greater focus on a female audience, as Rory Lumsdon, Director, Public Relations at Porsche Cars Great Britain explains: "Whether it's a male or female journalist, cars tend to be reviewed in a very masculine way, picking up on the sort of features men are interested in. We've done a lot of research to see what our female customers are interested in and it's very different from what you read in a typical car review. So the idea was to help tailor what was being reported to better engage with a female audience."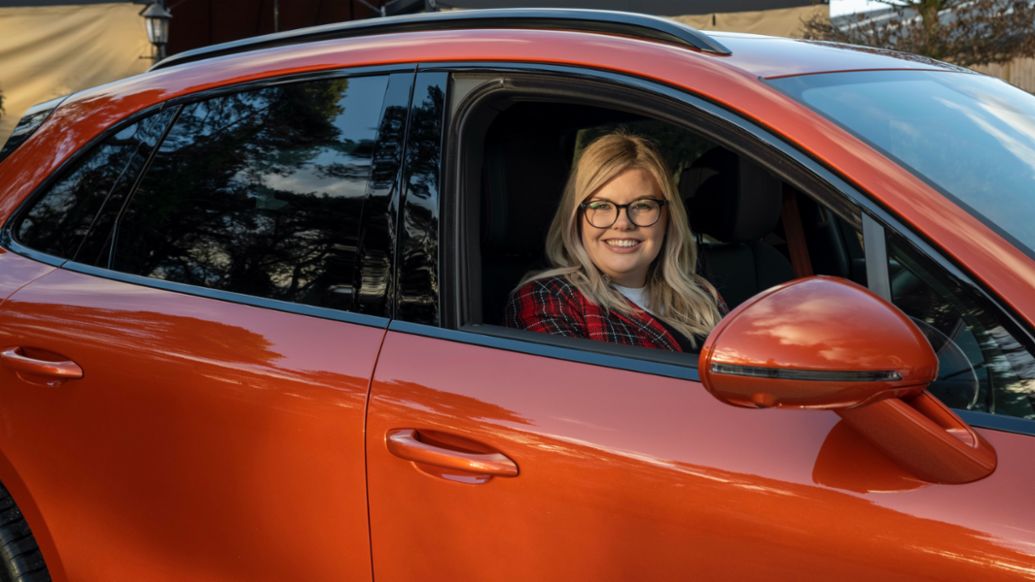 To explain this thinking, Rob Durrant, Product PR Manager at Porsche Cars Great Britain cites the familiar reporting of Porsche's record-breaking successes at Le Mans, where speed, performance and victories are the common headline acts. But Porsche's research suggests that such stats can be alienating to a female audience, which is more engaged by factors such as safety and reliability. A different way of reporting, therefore, would be to include the fact that the depth of engineering required to finish a test of endurance such as Le Mans is also found in every Porsche road car: a different approach to the same story, with the same net result.
Turning We Drive from vision to reality
In order to turn We Drive from vision to reality, Porsche Cars Great Britain approached Erin Baker, Editorial Director at Auto Trader UK and one of the country's most highly regarded female motoring journalists. Baker, herself an outspoken advocate for greater representation in the industry, reached out to her followers on social media and was immediately swamped with interest from applicants of all ages, from a wide variety of social and professional backgrounds and from all across the UK and beyond.
The decision was taken to run the first We Drive event in tandem with the UK launch of the new Macan, the model with the highest proportion of female buyers in Britain. Across two days, groups of aspiring journalists and presenters enjoyed workshop sessions with Baker and other leading figures in photography and the wider industry, with every participant given the opportunity to create their own review of the SUV from a woman's perspective. First-hand experience of assessing a new car offered everyone an invaluable grounding, but of equal importance were the connections made and friendships forged with like-minded and equally driven women.
The We Drive programme has continued to offer support and guidance to its first intake, and in the weeks following the event has already helped several participants on their way to permanent positions within the industry.
While the original idea was inspired by gender, the opportunities for similar initiatives were obvious for all to see. "The title 'We Drive' is deliberately inclusive because it isn't just about women, or just about journalism, it's about helping exciting, fresh talent into the automotive media landscape," says Lumsdon. "It could be because there is a gender imbalance, but equally future We Drive events could address a lack of diversity, be that ethnic or educational, or simply help aspiring photographers to find new ways of getting into the automotive world. It's an ongoing programme that allows Porsche to do something positive for the industry it knows and loves. We want to inspire others to follow our example, too."
The next We Drive event is scheduled for March 2022, with the intention of running four each year and the hope that similar schemes will be rolled out in other Porsche markets around the world.