Following a positive third place in Pro-Am in 2019, this rising star has moved from GT Marques to Team Parker Racing, a larger UK organisation that is also working with Porsche GB's newest GT Junior, Harry King. It's a big step for Hawkey, but an important one for a career trajectory that has already seen her climb the racing ranks at remarkable speed.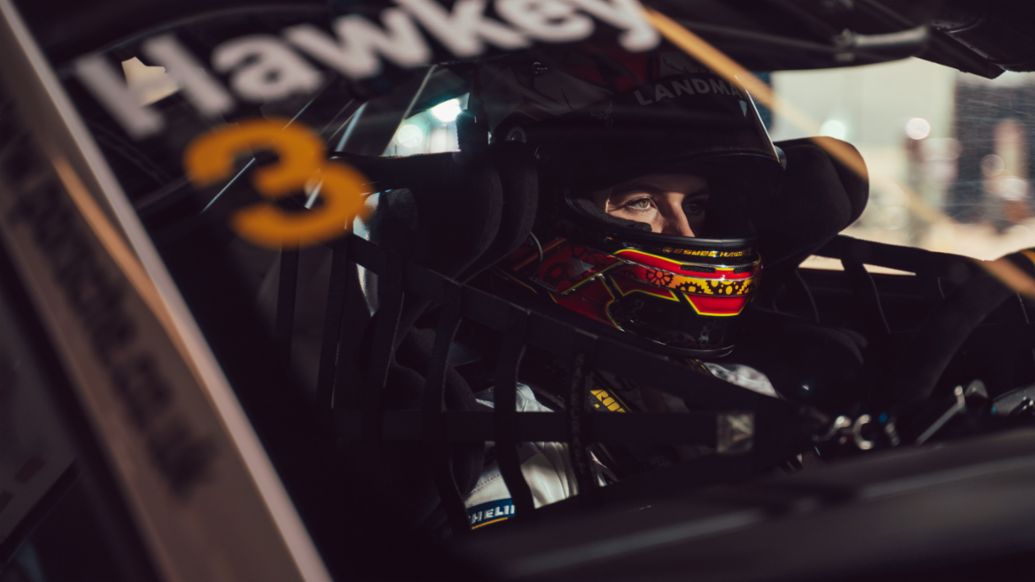 "It's definitely the right move for me in developing as a driver. We only had one mechanic and a few staff last year, but this year I'll have a lot more behind me, which helps you to focus on the driving. It's very different to what I've been used to, but it's the right step if I want to move into GT or endurance racing in the future."
"On my eighth birthday I got given a kart and that's where it all started." Esmee Hawkey
Hawkey's path was set from an early age when she bucked the trends of her peer group to follow in her father's footsteps. "I grew up doing ballet and tap dancing and pretty girly things, and at that time my dad was racing in the Monaco Endurance Karting Championship. When he made the podium me and my little brother would get invited to stand up there with him and it was an amazing experience. I liked it all so much that I wanted to get involved."
But in an era of almost total male domination of motorsport, it wasn't something the youngster was even sure she was allowed to do. "It took me a long time to say anything," Hawkey remembers, "as it was all men driving the karts and you didn't see many women around. But on my eighth birthday I got given a kart and that's where it all started."
What followed was a gradual progression through national karting, attending races with her grandfather, father and brother, who also began to compete. Minor series became major, and the wins started to accumulate. There then followed a season in the Ginetta Junior championship, a renowned UK single-make series that is widely regarded as one of the best training grounds for the transition into sports cars.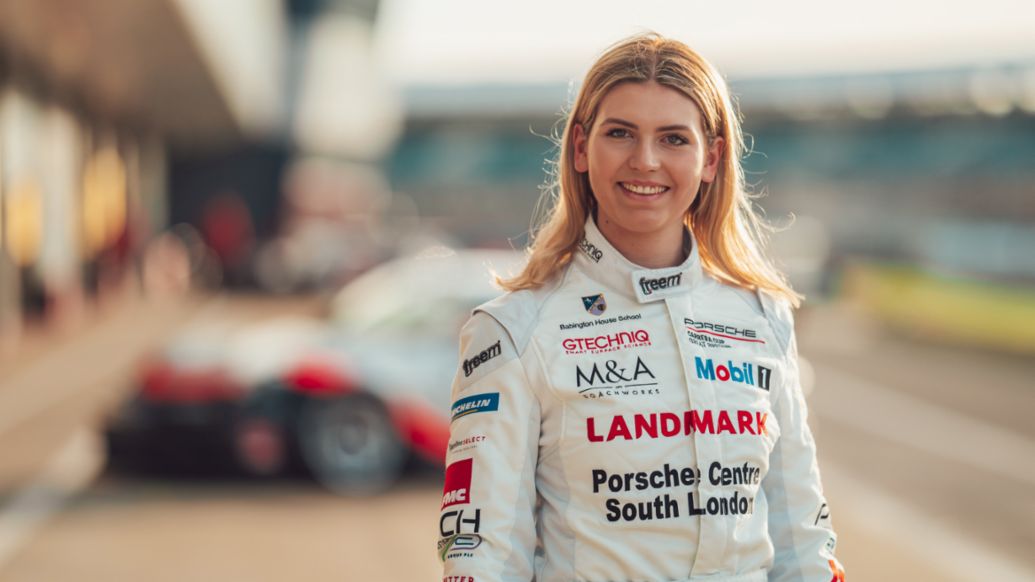 It was Hawkey's next move, however, that would prove decisive. The newly launched Cayman GT4 championship offered her the ideal first footing on the Porsche Pyramid, and revealed a natural affinity for our six-cylinder sportscars. In her first season, Hawkey finished second, missing out on the title by a single point. Then drama struck. A concerted push for the win the following season was interrupted by an on-track incident that left her with a broken leg and an enforced year on the sidelines.
"I had a year out but came back at the end of the season to do a one-off race, just to get back in the car and find my feet after breaking my leg. And I actually won the race, which was a pretty good way of getting back on the horse!"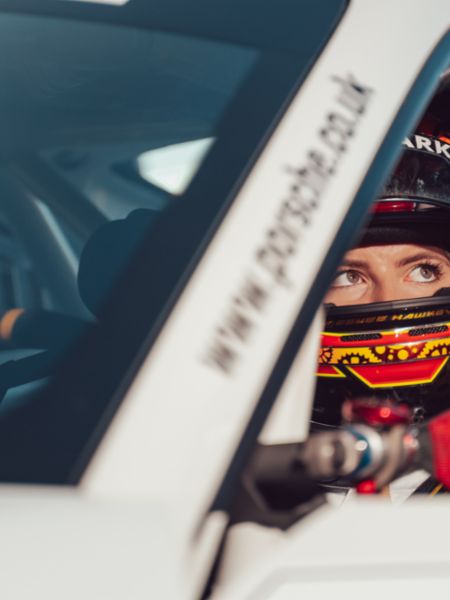 The Carrera Cup scholarship followed, before Hawkey entered the coveted single-make championship for the first time as the only female driver. But from the start, this hasn't fazed her one iota. In fact, it seems to have had the opposite effect. "It's quite empowering to be the only female on the grid and I like the fact that I get to show other women and girls what is possible. I have young kids following me and they come and say hi at all my races, and that's really nice because they kind of look up to me. It's such a male dominated sport still, and I get to show them that I can do it just as much as anyone else."
It's encouraging to hear that Hawkey is not only inspiring a new generation, but has also become part of the existing one. "I haven't experienced much negativity," she says. "Everyone's very welcoming, all the drivers are really nice and no-one has anything against me. For me, being a woman in a male-dominated sport has never really been an issue. Maybe when I started karting, the boys didn't like the fact that a girl was beating them, and I'm sure they still don't like it in Carrera Cup, but there's no bad blood."
Today, Hawkey is hot property. After a successful season in the all-female W Series in 2019, she has been co-opted to former F1 star Mark Blundell's British Touring Car team as a development driver for 2020. She also remains an ambassador for Porsche Centre South London and is actively involved in promoting the Porsche brand in the UK.
But the ambitious young girl so taken with standing on her father's podium maintains an unshakeable focus on her racing. "I saw the Porsche Pyramid and really wanted to get involved, to see what I could achieve. I'm hoping to do my first Supercup race this year and the goal is to get into GT3 endurance racing. And I'm hopeful that in the future we'll have more female drivers in the field."