Patrick Long, North America's sole Porsche factory driver, celebrates his 39th birthday on July 28. One of the most successful sports car drivers of the last two decades, the Manhattan Beach, California resident has earned two 24 Hours of Le Mans GT titles with Porsche (2004, 2007) as well as three IMSA (American Le Mans Series) GT2 class titles ('05, '09, '10) and the SRO GT World Challenge America Drivers' title twice ('11, '17). He is one of a select few drivers to capture the crown jewels of international sports car racing with the class victories at Le Mans along with wins at the Rolex 24 At Daytona (2009), Mobil 1 Twelve Hours of Sebring (2005) and the Petit Le Mans ('05 – '07).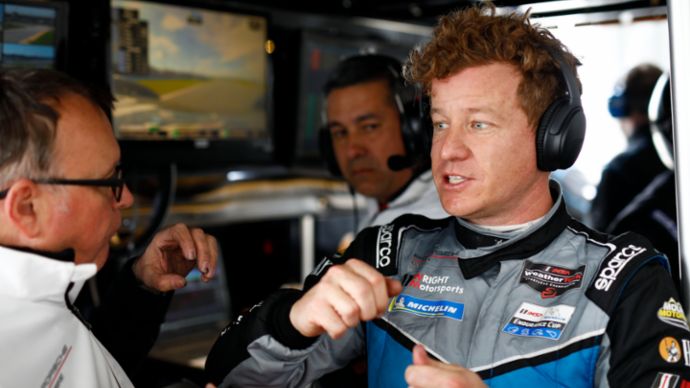 The Californian was brought-on as a Porsche Junior in 2002 and became a fulltime Porsche "works" driver in 2003. Today, his skills in and out of the car are used to support the Porsche brand and add to the marques' over 30,000 race victories. Long's chief motorsport duties are with Wright Motorsports leading the driving with Ryan Hardwick (Atlanta, Georgia) in the No. 16 Porsche 911 GT3 R campaigned in the IMSA WeatherTech SportsCar Series GTD class.

Beyond Long's duties on the track, he is part of the founding group for the Porsche Young Driver Academy North America and the massively popular – and now international – Luftgekühlt experiential car culture event. Created with Howie Idelson, "Luft" is centered around a tightly curated list of historically significant or interesting Porsche cars, both race and street. The seventh edition in the United States is scheduled for November 1, 2020 in Durham, North Carolina.