Colorado Springs, Colorado. Practice and qualifying for the 99th running of the Broadmoor Pikes Peak International Hill Climb brought to you Gran Turismo has been completed and the run order set. Eleven Porsche-built and Porsche-based race cars are set to take on America's Mountain in a battle that, for nearly a century, has placed man vs. machine vs. nature. The first run is scheduled for 7:30 a.m. Mountain Time (MT) on Sunday, June 27. There are Porsche race cars entered in three divisions: Time Attack 1, Pikes Peak Open and the one-make Porsche Pikes Peak Trophy by Yokohama in pursuit of the German sports car manufacturer's 30th division win at the Colorado Springs, Colorado-area hill climb. The first Porsche will make its assault ninth in a running order of 56 cars.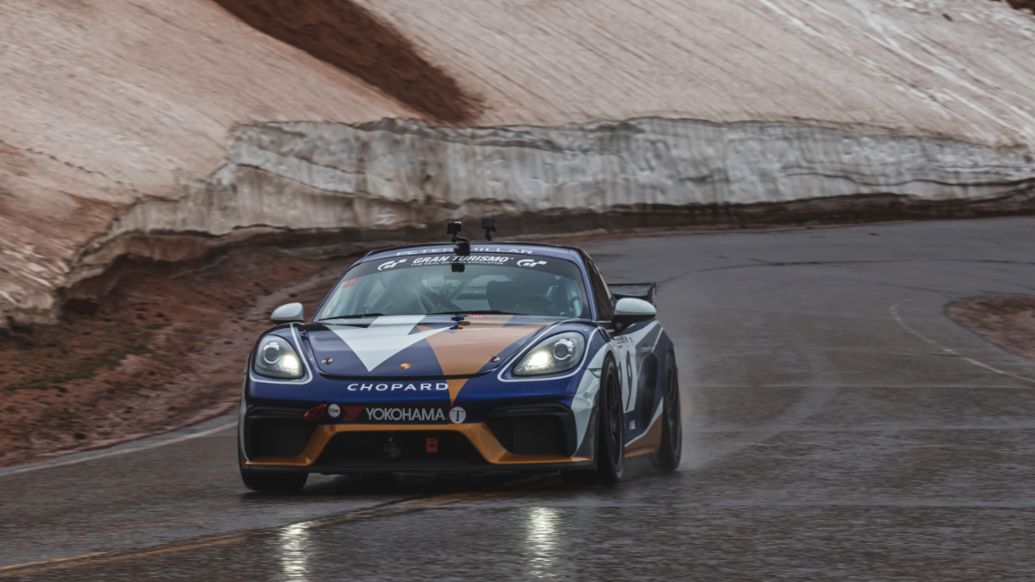 Qualifying at Pikes Peak is unique in that no driver will have run the entire 12.42-mile, 156-turn course until race day. Run order is set based on those sector qualifying times which, in turn were set by running different combinations of sectors during official practice and qualifying Tuesday through Thursday. As a result, first Porsche up the Mountain will be the one-make division with Charles "Chas" Wirken (Mesa, Arizona) leading a cast of four Porsche 718 Cayman GT4 Clubsport race cars vying for the division's fourth title in the No. 903 having qualified at a time of five-minutes, 27.462-seconds. He will be followed by Cam Ingram (Durham, North Carolina) in the No. 9 (time of: 4:40.681), 2020 Rookie of the Year Kathy Mead (Austin, Texas) with a time of 4:40.253 and division pole sitter Tanner Foust (Newport Beach, California). The popular race, rally and stunt driver's qualifying time of 4:21.277 in the No. 34 puts him in a strong position to set a division record. The current, full-course, Porsche Pikes Peak Trophy by Yokohama record is held by Travis Pastrana at 10:33.897 set the first year of the division, 2018. Local driver and event veteran George Hess (Colorado Springs, Colorado) will not compete in this year's event following a practice incident on Friday, June 25. The driver was cleared by the medical staff, but the No. 744 will not be able to be repaired in time for Sunday's start.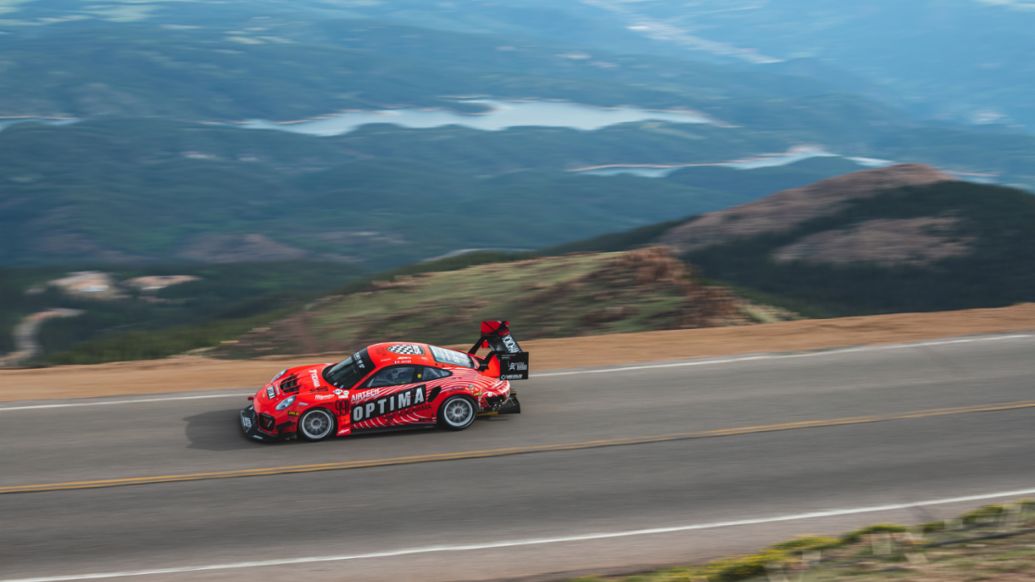 Following the Porsche Pikes Peak Trophy runs, the challenge for the overall record will begin. The all-time race record is 7:57.148 set by Dumas in 2018 driving the electric Volkswagen I.D. R Pikes Peak prototype race car. The current Time Attack 1 record for production-based cars is 9:23.721 established in 2019 by French rally racer Raphael Astier in a modified Porsche 911 GT3 Cup race car which had been fitted with a turbocharger.
Astier will be the first Porsche to make a run in the Pikes Peak Open Division. His time of 3:54.605 in a heavily modified Porsche 911 GT3 Cup race car – now with turbocharging, suspension and aero tweaks made by BBi Autosport – will place him 15th in the overall running order but third in the heavy hitters category. Dumas will follow 18th overall, first in Time Attack 1. Dumas's Champion Porsche-entered Porsche 911 GT2 RS Clubsport ran a qualifying time of 3:56.164. David Donohue (West Chester, Pennsylvania) will go off 38th. The champion sports car racer and Pikes Peak veteran had limited practice qualifying with a time of 4:42.816 in the No. 911 Porsche 911 GT2 RS Clubsport.
Conditions forecasted for Sunday are a high of 50F at the start 9,390-foot starting line but following to closer to 30F at the 14,115-foot finish line. Showers are also anticipated adding the challenge of racing at speed on the world's most famous hill climb course.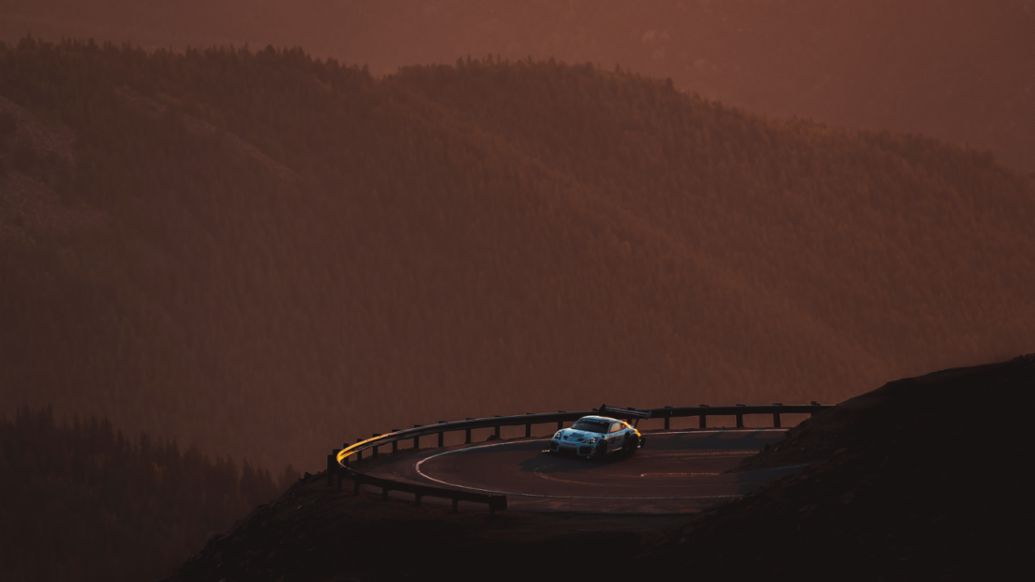 The first Pikes Peak Hill Climb was run in 1916 on a gravel circuit carved up to the Mountain's summit. By 2012, the full 12.42-mile, 156-turn circuit was paved over, up to the 14,115-foot pinnacle. The race itself starts at the seven-mile marker giving competitors a 4,725-foot elevation change during their timed run.
More information, coverage and results can be found at: ppihc.org/ .