Promoting young talent in various clubs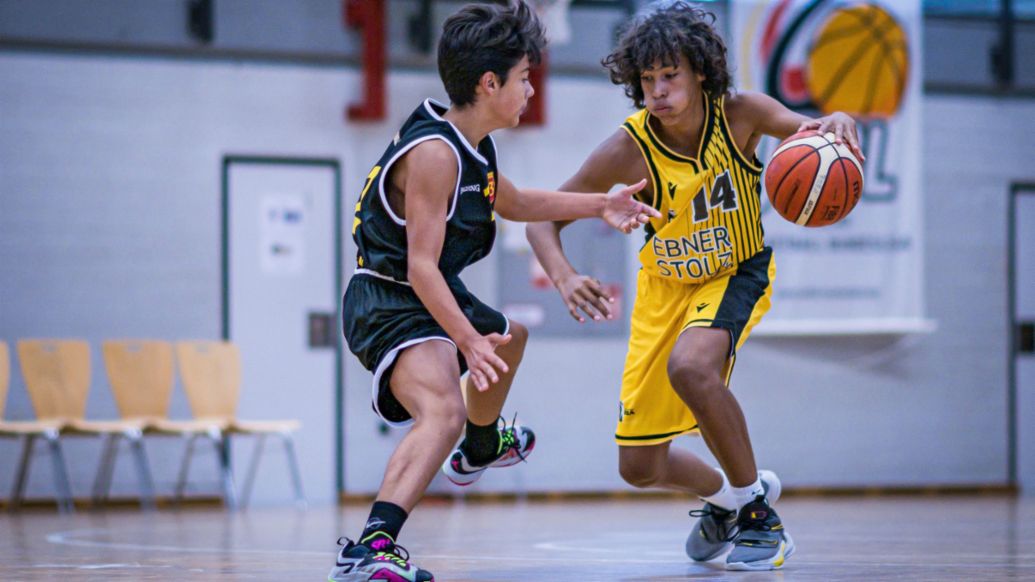 Under its "Turbo for Talents" initiative, Porsche works to promote talented young people in various types of sports. In soccer, it has partnerships with RB Leipzig, SV Stuttgarter Kickers, the Red Bull Football Academy, Borussia Mönchengladbach, and FC Erzgebirge Aue. In ice hockey, the company supports talented young people at the Bietigheim Steelers. In basketball, the Porsche Basketball Academy (BBA) in Ludwigsburg—the elite training center for MHP RIESEN Ludwigsburg—is named after Porsche. In addition to high-quality sports training, this program promotes the social and personal development of children and young people. The football world champion Sami Khedira is a prominent sponsor of the program.
Football camps for Ukrainian children and young people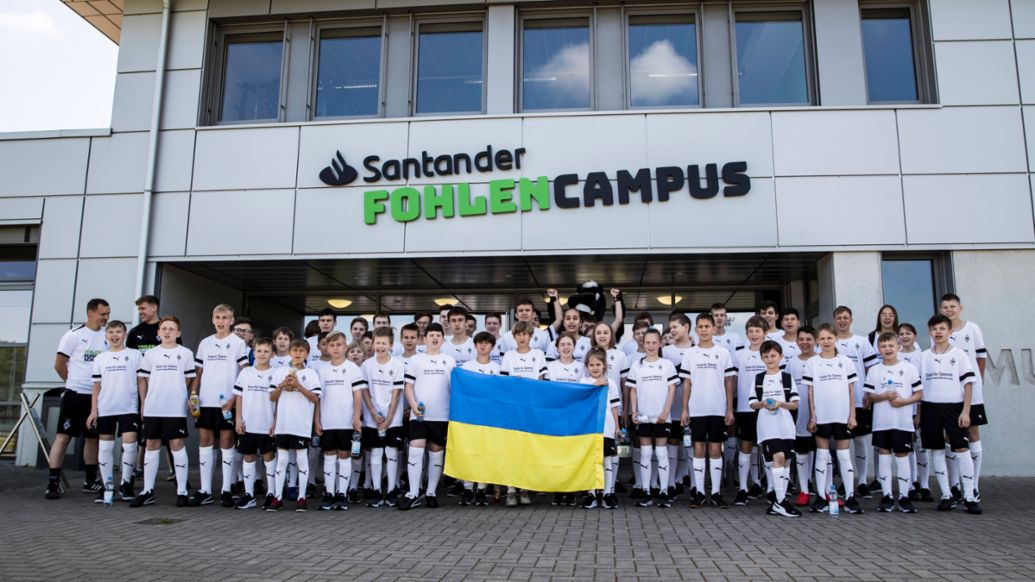 In cooperation with partner clubs FC Erzgebirge Aue, Borussia Mönchengladbach, SV Stuttgarter Kickers, and RB Leipzig, the Porsche youth development initiative "Turbo for Talents" launched football camps for children and young people who had fled Ukraine. More than 100 participants came together from lots of different areas. Besides an age-appropriate training unit, the day with each club featured other highlights, including an exclusive stadium tour and a kick around with the professional team.
Porsche Turbo Award on the Hockenheimring for the first time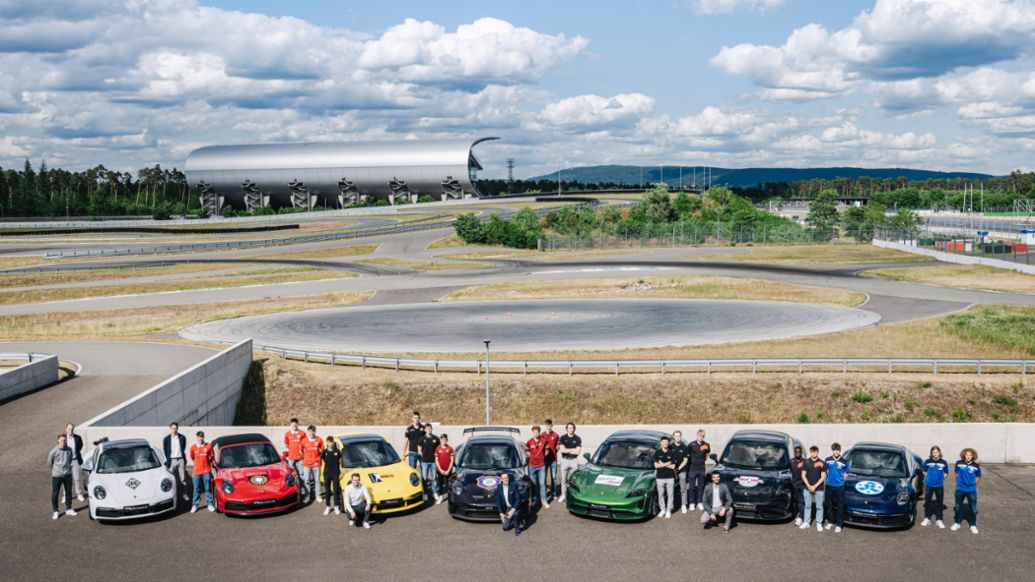 The Porsche Turbo Award has been an integral part of the "Turbo for Talents" program for many years—once a year, Porsche awards prizes to selected up-and-coming players from partner clubs in the following categories: best sporting development, best academic performance, and exceptional social engagement. Every prizewinner receives € 500 towards the cost of driving lessons. The seventh awards ceremony took place in the Porsche Experience Center on the Hockenheimring for the first time in 2022. Besides the prize-giving ceremony, the young athletes were given the chance to co-pilot a car on the Hockenheimring track.