Design Patrick Dempsey's 911 GT3 Cup!
Patrick Dempsey is not only a Hollywood star, he is also a successful race driver – now you have the opportunity to design his car. The winner of the competition awaits a trip to Sao Paulo, Brazil.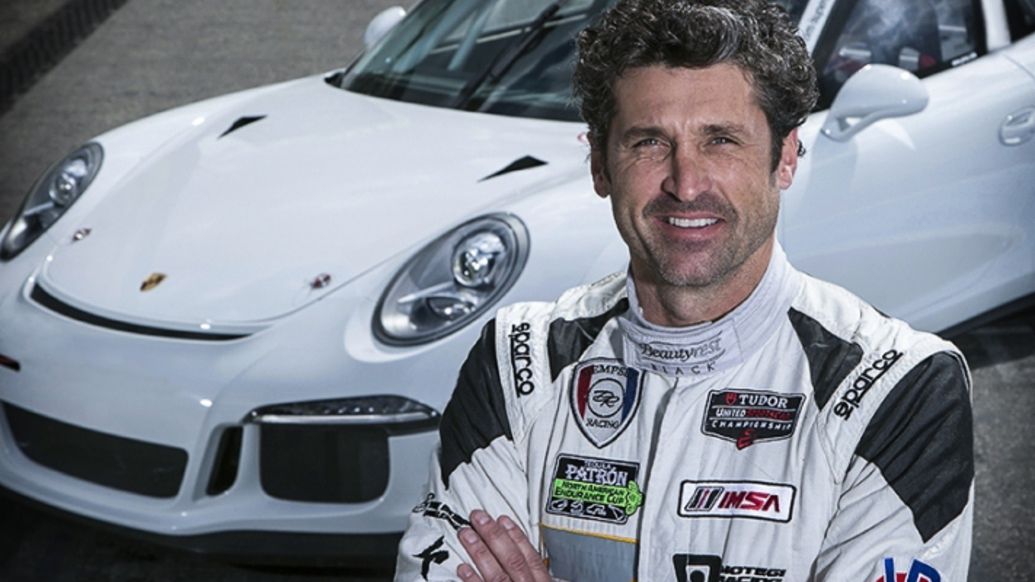 During the GT3 Cup Challenge in Brazil, Patrick Dempsey will take part as one of the guest entrants in the 7th race of the season in Sao Paulo on November 9. Fans can now join in the decision on the outer design of his car. Up to October 20, you have the opportunity on this website to design the decals for the GT3 Cup and upload your proposal.
A jury will then publish the best entries online and the Facebook community will elect the winner. If you win, you can look forward to a fantastic trip to the races in Sao Paolo. There you can cheer on the car you helped design and also meet Patrick Dempsey in person.