Whilst participating at the Western & Southern Open, the Porsche-supported Masters in Cincinnati, Iga Swiatek gave the German "tennis Magazin" an interview which can be read in the latest edition of the magazine. In it, she talks about her love of driving which has become even bigger due to the sports cars made in Zuffenhausen that she was able to take home as the winner of the 2022 and 2023 Porsche Tennis Grand Prix. Traffic conditions in Poland however do not always allow her to drive as she would like.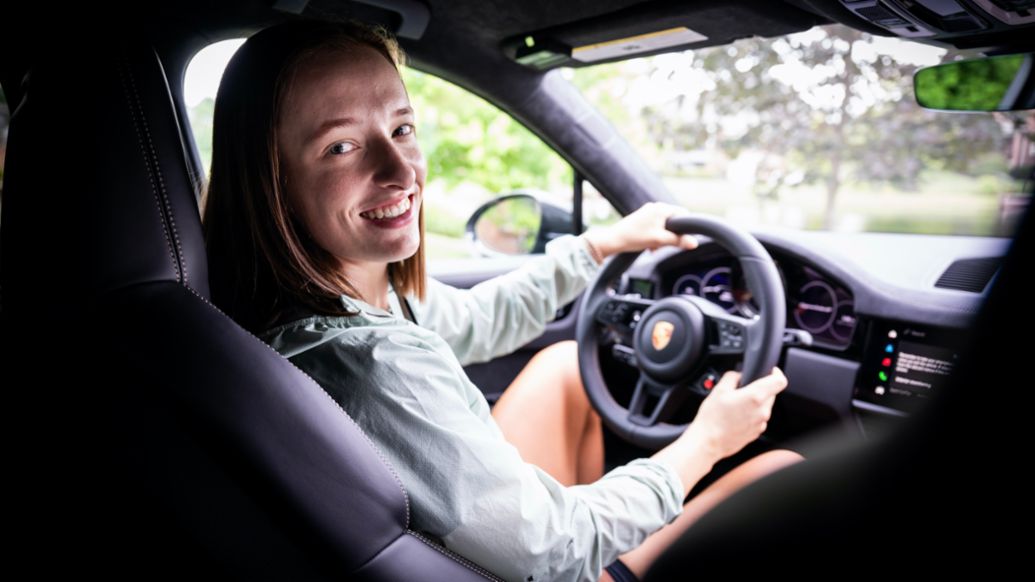 "When driving fast cars on normal roads, it's impossible to extract the car's full potential," says the tennis star who drove a Porsche Cayenne Turbo GT when at the tournament in Ohio. "I love being able to take advantage of the power in certain situations, like when overtaking. Being able to accelerate quickly if necessary gives me a feeling of safety." On her bucket list is a few fast laps in a Porsche around the Silesia Ring, the newest Polish racetrack near Oppeln. "I'd love," she says, "to feel the adrenalin." She loves driving fast "if I have everything under control. Being in control is important to me." One of the things she particularly likes about the Porsche Panamera she drives privately is "the control at higher speeds".
Martina Navratilova and Rafael Nadal are her idols
She has not yet had a serious go at sports like skiing and surfing in which many people look for a kick. "I've unfortunately never had the chance to learn a sport like surfing properly," she says. "It's very difficult having a tennis pro's schedule. I once had a couple of hours of surfing instruction, but the first lessons are always difficult. You fall into the water, get back onto the board and fall back into the water. It's all a part of the game."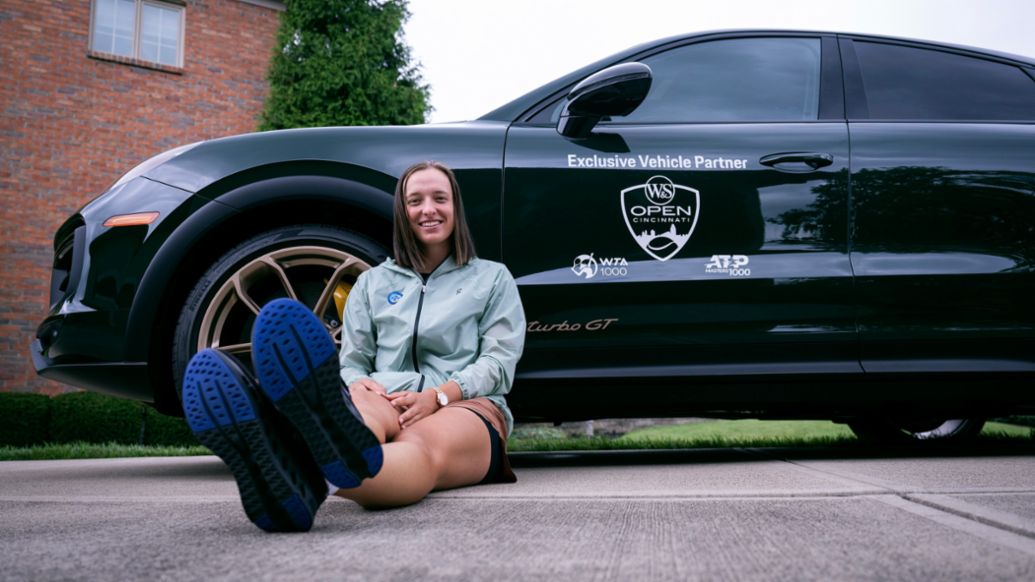 When asked about her idols, Iga Swiatek, the two-time winner of the Porsche Tennis Grand Prix, names two players: Martina Navratilova und Rafael Nadal. "I had the chance to talk to Martina Navratilova about technique. Her knowledge and everything she has achieved in the sport is indescribable," she says when talking about the most successful player at the long-standing Stuttgart tournament. She has idolised Rafael Nadal ever since she was a youngster: "When I played my first junior Grand Slam at the age of 15, it became clear that Rafael Nadal is one of my heroes." Afterwards, she watched his games more and more often and she says she tried to find out what it takes to play at the top. The thing she particularly admires about him: "He never gives up, he represents the right values and he's kept his feet on the ground. He's still the same even though he's so successful. That's what I particularly like about him."
75 weeks at the top of the world rankings
Iga Swiatek topped the world rankings for a total of 75 weeks from 4 April 2022. The four-time Grand Slam winner is one of the sports greats even though she is only 22. It naturally has an affect on her daily life, especially when back home in Poland. "People recognise me almost everywhere. It's difficult for me to live in peace and quiet," she says in an interview with the biggest German tennis magazine. Despite all her success, it is still not easy for her to fathom what she has achieved in becoming the world's best. Every now and again, she is therefore reminded by her team about "everything I have achieved, and that I can feel proud."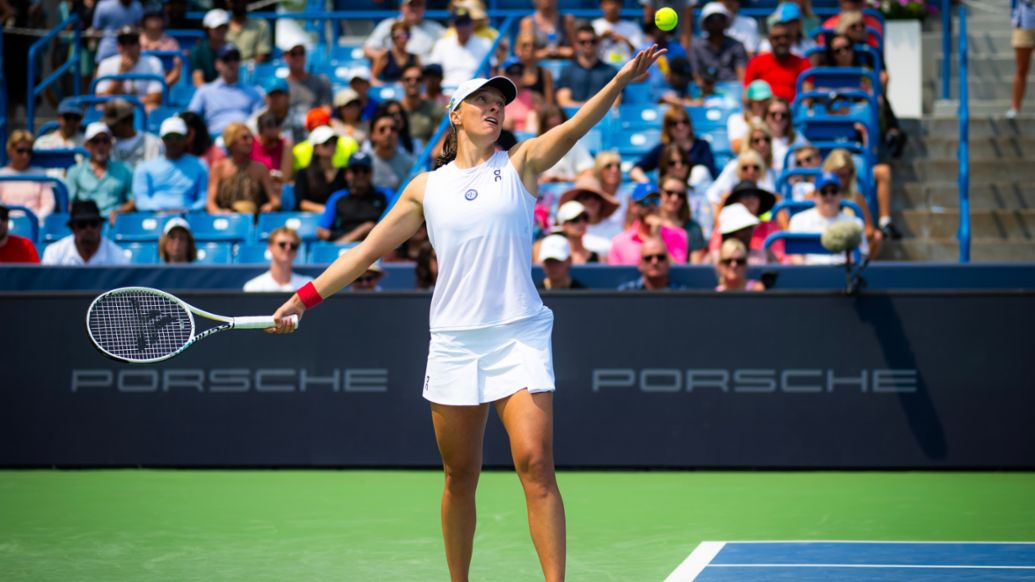 The fact that the Pole, who prefers to listen to hard rock by AC/DC before her matches, will celebrate many big wins in the future too, is a cert. It is backed up by her life motto which is stuck to the inside of her car door: "You don't get up in the morning to be average."
About Iga Swiatek
Iga Swiatek was born in the Polish capital Warsaw on 31 May 2001. In 2016, she won her first ever ITF tournament in Sweden. In 2020, she broke into the world Top 20 for the first time. In the same year, she won the French Open to become the first Polish Grand Slam winner. She then added further Grand Slam titles in Roland Garros (2022 and 2023) as well as at the US Open (2022). Of her 15 career singles titles, she has won two at the Porsche Tennis Grand Prix (2022 and 2023). She headed the WTA world rankings for the first time on 4 April 2022.
Info
Cayenne Turbo GT: no offer in Europe, Japan, Hongkong, Taiwan, India, Singapore