The event takes place at the Hockenheimring Baden-Württemberg on the occasion of the 75th anniversary of Porsche sports cars. This milestone will include celebrations in the Porsche Experience Centre at the Hockenheim venue. Visitors can expect an action-packed programme for the whole family. In addition to the doubleheader Porsche Carrera Cup Deutschland event, the Porsche Carrera Cup Benelux and ADAC GT Masters races will add extra racing flair.

"Motor racing and the iconic 911 sports car are firmly established in Porsche's history. Since its 1990 debut season, the Porsche Carrera Cup Deutschland has been contested with a racing version of the Porsche 911, and its philosophy dovetails perfectly with the 'Festival of Dreams'. We're thrilled to celebrate this special event with our fans," says Alexander Pollich, CEO of Porsche Deutschland GmbH. The Hockenheimring Baden-Württemberg became a hub for avid Porsche aficionados back in 2019: around 70,000 visitors took part in the "Sportscar Together Day", with 9,000 driving there in their own Porsches.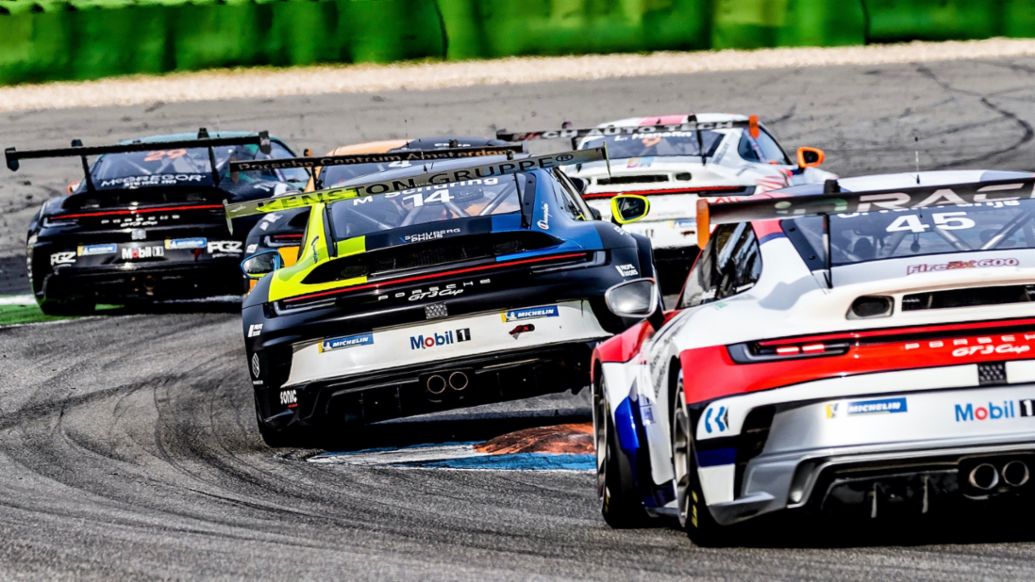 Races three and four of the Porsche Carrera Cup Deutschland will be contested as part of the "Festival of Dreams". The 34th season gets underway at the FIA World Endurance Championship WEC weekend at the Circuit de Spa-Francorchamps in Belgium. Twelve more races will be held as part of the DTM support programme – at the Circuit Zandvoort (Netherlands), the Red Bull Ring (Austria), and in Germany at the Nürburgring, the Lausitzring, the Sachsenring as well as a second time at the Hockenheimring Baden-Württemberg. Next season, competitors will again drive the racing version of the latest 992-generation – the Porsche 911 GT3 Cup.
2023 race calendar Porsche Carrera Cup Deutschland
27.04. – 29.04.2023
Circuit de Spa-Francorchamps (FIA WEC), Races 1 + 2

10.06. – 11.06.2023
Hockenheimring ("Festival of Dreams"), Races 3 + 4

23.06. – 25.06.2023
Circuit Zandvoort (DTM), Races 5 + 6

04.08. – 06.08.2023
Nürburgring (DTM), Races 7 + 8​​​​​​​

18.08. – 20.08.2023
Lausitzring (DTM), Races 9 + 10​​​​​​​

08.09. – 10.09.2023
Sachsenring (DTM), Races 11 + 12​​​​​​​

22.09. – 24.09.2023
Red Bull Ring (DTM), Races 13 + 14​​​​​​​

20.10. – 22.10.2023
​​​​​​​Hockenheimring (DTM), Races 15 + 16