"Our strategic focus is on exclusive, highly individualized products for our customers. In times of global economic uncertainty, our highly balanced global sales structure is currently a massive benefit", says Detlev von Platen, Member of the Executive Board for Sales and Marketing at Porsche AG.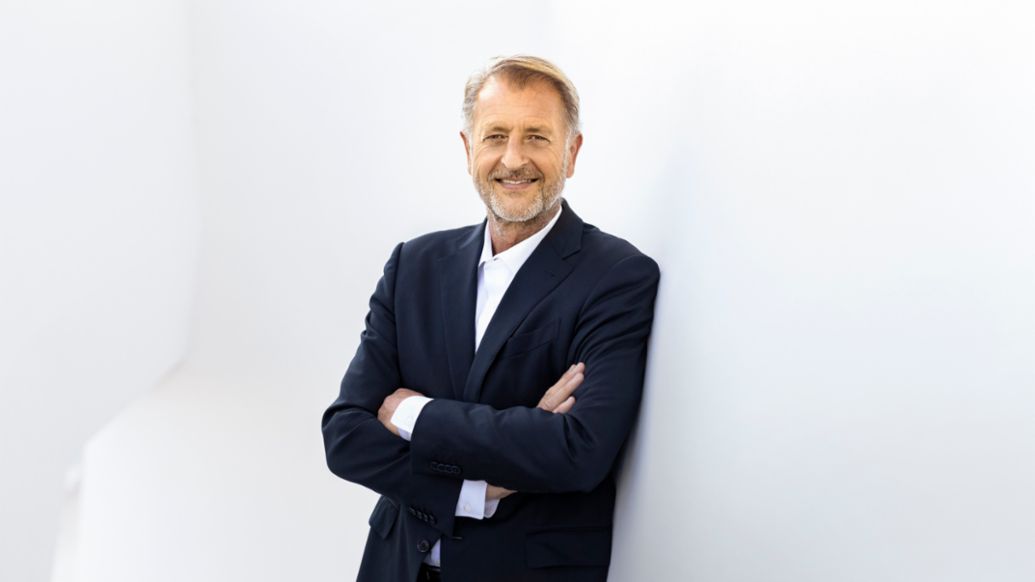 Strong demand in Europe and overseas regions
In Europe, Porsche delivered 51,742 vehicles in the first nine months – an increase of 23 per cent. In the home market of Germany as well, more customers received their vehicle than in the same period the previous year: 24,814 cars, representing an increase of 19 per cent. North America also saw a double-digit increase. 64,487 delivered vehicles represent an increase of 14 per cent. In China, Porsche delivered 60,748 vehicles from January to September – a decrease of 12 per cent. This is mainly due to the continuing challenging economic situation in this region. In the overseas and emerging markets, 40,931 vehicles were delivered to customers, representing an increase of 23 per cent.
The 911 is one of the most popular models
With a significant increase of 27 percent, the Porsche 911 continues to enjoy great popularity among Porsche customers. In the first three quarters, a total of 38,789 units of the 911 were delivered.
Demand for the new Cayenne, which celebrated its world premiere in April, is also high. In the first nine months, 64,457 luxury SUV were delivered (-3 per cent). This slight decline is explained by the staggered market launches in different markets and regions. From a global perspective, this temporarily led to lower product availability in markets with a later launch date. The Porsche Macan was delivered to 68,354 customers (+15 per cent). The Panamera luxury saloon posted 26,779 deliveries (+5 per cent). The 718 Boxster and 718 Cayman models saw 16,458 deliveries (+18 per cent).
Taycan gains
The Taycan has seen a significant increase in deliveries: 27,885 customers received their new vehicle, representing an increase of 11 per cent. Detlev von Platen: "Since its market launch in 2019, the Taycan has been a success story. This year, we expect a significant increase in sales compared to the previous year – despite challenges in the supply chain and a different development of the BEV markets in the world regions."
Detlev von Platen is also confident for the rest of the calendar year: "Both global deliveries and demand for models of our brand remain at a high level. We therefore start the end-of-year sprint full of strength and vigour. At the same time, we remain attentive and consistently focus on value-oriented growth."
Porsche AG
Deliveries

January – September
2022
2023
Differenz
Worldwide
221,512
242,722
+10%
Germany
20,850
24,814
+19%
North America
56,357
64,487
+14%
China
68,766
60,748
-12%
Europe (excluding Germany)
42,204
51,742
+23%
Overseas and emerging markets
33,335
40,931
+23%
Disclaimer
This press release contains forward-looking statements and information on the currently expected business development of Porsche AG. These statements are subject to risks and uncertainties. They are based on assumptions about the development of economic, political and legal conditions in individual countries, economic regions and markets, in particular for the automotive industry, which we have made based on the information available to us and which we consider to be realistic at the time of publication. If any of these or other risks materialise, or if the assumptions underlying these statements prove incorrect, the actual results could be significantly different from those expressed or implied by such statements. Forward-looking statements in this presentation are based solely on the information pertaining on the day of publication.
These forward-looking statements will not be updated later. Such statements are valid on the day of publication and may be overtaken by later events.

This information does not constitute an offer to exchange or sell or offer to exchange or purchase securities.