Voted ten times by the players as their favourite tournament in its category since 2006, the 46th edition of the world class event will take place in Stuttgart's Porsche Arena from 15 to 23 April. Numerous top stars are again expected to be in action. Tennis fans can once again benefit from a special early bird offer and secure their desired tickets for the long-standing Stuttgart tournament at a ten per cent discount. The offer lasts two weeks.
Expectations ahead of the world-famous WTA 500 tournament in the Porsche Arena are not only big amongst tennis fans. Tournament Director Markus Günthardt is also looking forward to once again giving the Stuttgart crowd the chance to watch enthralling matches involving the world's top players. The Porsche Tennis Grand Prix is again going to be an event for the whole family. "We've thought up a few things to make visits to the tournament even more interesting for both young and old," he said. "Just come along and give yourselves a surprise."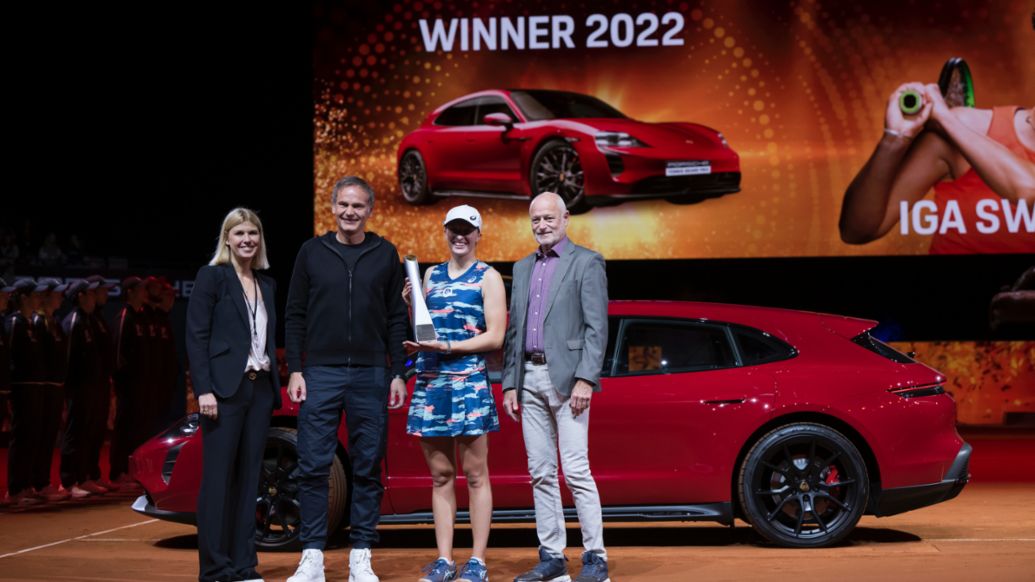 At the 2022 Porsche Tennis Grand Prix, Iga Swiatek lived up to her status as the number one seed when winning for the first time in Stuttgart. For the current world No. 1 from Poland, the clay court tournament in the Porsche Arena was the ideal preparation for the French Open in Paris which she also won. She claimed her second Grand Slam of the season in summer at the US Open in New York.
Tickets for the Porsche Tennis Grand Prix are available at the Easy Ticket Service agency – at www.easyticket.de or by calling + 49 711 / 2 55 55 55.