The best possible customer service is the most important goal of Porsche After Sales, and this includes fast and reliable availability of spare parts. In China, Porsche's largest single market, demand has been rapidly growing in recent years – especially in southern China, which has become another key focus for Porsche's dealer network. As a result, the company has opened a second parts distribution centre in Dongguan, taking the number of after sales parts centres around the world to 16.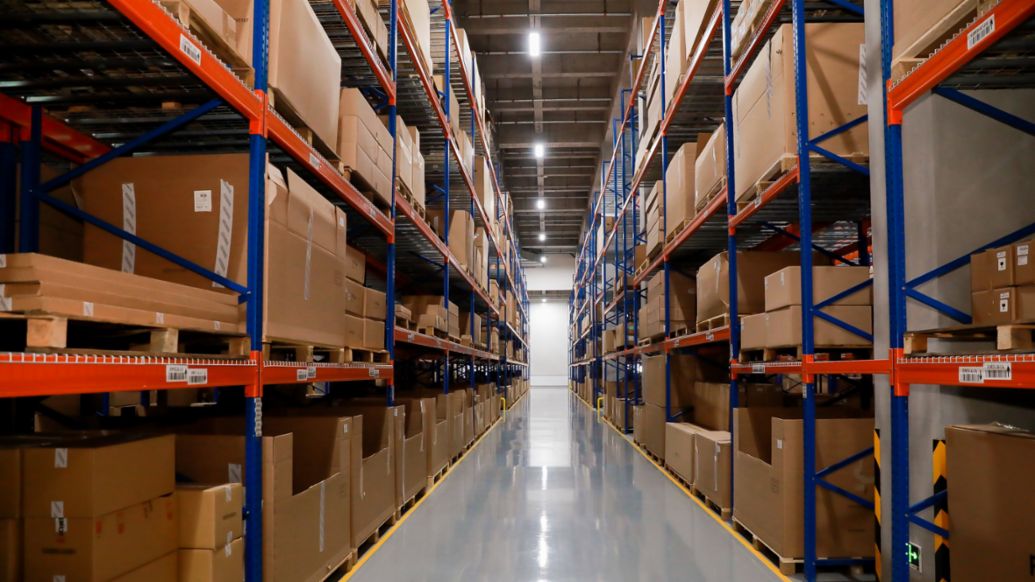 Quicker and more reliable after sales service
Dongguan is located in the heart of the Greater Bay Area, with Shenzhen to the south east and Guangzhou to the north west. The location of the new warehouse will not only help to reduce delivery times and costs for Porsche dealers in southern China, but will also reduce distances and therefore emissions – in line with Porsche's strategy of sustainability. Thanks to the new centre, the sportscar manufacturer will be able to offer daily stock order shipments to dealers while reducing the delivery time by 60 per cent.
"Customer centricity is what we are striving for – the second warehouse in China is further proof of this," says Daniel Schukraft, Vice President After Sales and Customer Care at Porsche AG. "With the new parts distribution centre, we are underlining our commitment to an exciting after sales service experience for Chinese customers and we are preparing ourselves for a further positive development in this market."
Crucial position of China for sustainable development
China continues to be the largest single market for Porsche in terms of volume, accounting for 62,823 delivered vehicles from January through September 2020. Next year, the sportscar brand will be celebrating its 20th anniversary in China. The first Porsche parts distribution centre was established in Shanghai in 2008 and has grown from an original area of 800 m2 to 38,000 m2.