Porsche Palm Springs is the latest dealership to earn the designation of Porsche Classic Partner. This network of expert facilities is tasked with keeping the brand's heritage on the road, and with Palm Springs onboard, the U.S. now boasts a group of 12 Porsche Classic Partners from coast to coast.
Technical qualifications are the most important attribute of a Porsche Classic Partner dealership. Dedicated technicians in the workshop need to have the skillset to service more than 70 years of engineering development, going all the way back to the first Porsche sports car, the 356. A Porsche Classic Partner is also expected to show an exceptional level of passion for the historic cars – because they can be sure the customers do as well. In fact, the owners often want to be engaged in the process of their vehicle, which is why all employees are trained in the brand's heritage and vintage model lines.
Including Palm Springs, there are now 74 dealerships worldwide who have earned the Porsche Classic Partner title, but one thing makes the U.S. stand out: "There are around 200,000 classic Porsche sports cars on the road in America. That's more than twice as many as the second-largest market," said Jonathan Sieber, Manager Porsche Classic with Porsche Cars North America, Inc. "We are excited to welcome Porsche Palm Springs with their extraordinary facility located in the heartland of passion for our classic cars."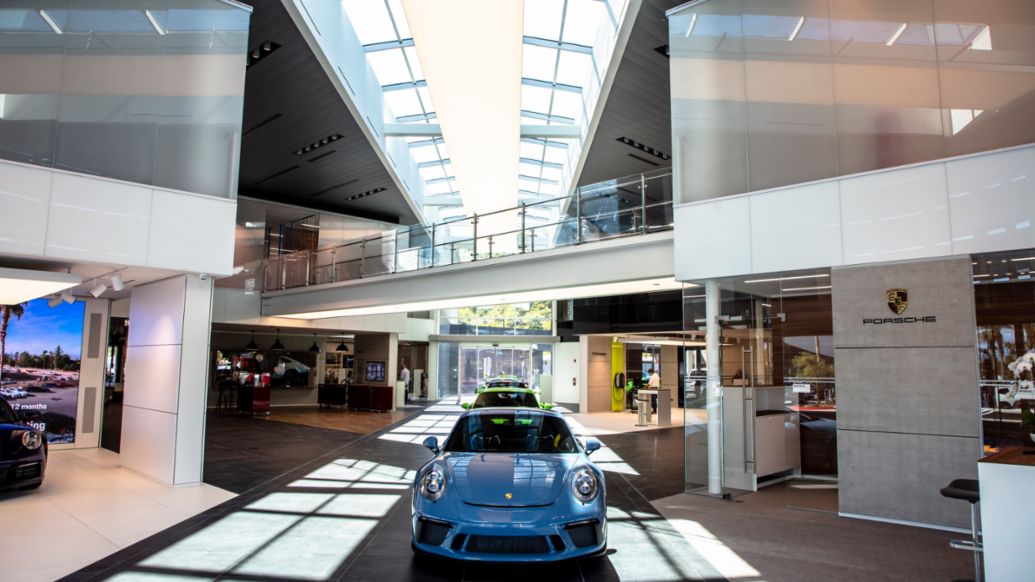 Porsche Palm Springs, situated in southern California, celebrated its grand opening on March 15, 2019. As the prototype dealership for the new "Destination Porsche" architecture, the customer journey runs along various themed modules including Product Highlights, E-Performance, Certified Pre-Owned cars, Porsche Tequipment and, of course, Classic.
"It's a huge honor for Porsche Palm Springs to be asked to be a Porsche Classic Partner," said Bob Hogan, General Manager of Porsche Palm Springs. "The need for Porsche Classic Partners is simple: bringing back life to classic Porsche sports cars, and bringing enthusiasm to an owner," Hogan concludes.